Sam & Sean [Langley Golf Course Wedding Photography]
A few weeks ago we headed out to do Sean & Sam's wedding. I was looking forward to this one all season since it was our last bigger wedding of the year AND I really connected with them, especially at their engagement session. They are easy going, laugh with each other like crazy and are huge animal lovers (a plus plus)!
The wedding day was a bit of a mixed bag weather wise, but luckily after some getting ready photos with Samantha, we headed to Sendall Gardens for a first look and bridal party photos. While it was raining when we first got there, the sky brightened up just enough for the portraits. Unfortunately that meant that their wedding at Langley Golf Course had to move indoors. I always tell couples it's not necessarily about where you get married, it's how you feel and the words you exchange that matters more – now where you do your portraits, that matters. ;) But, the indoor space was cozy and full of love – resulting in a beautiful ceremony officiated by Brent Sheppard who always does fantastic ceremonies.
I loved the relaxed nature of the day and spending it with these two who are madly in love. Check out some of our favourites from the day.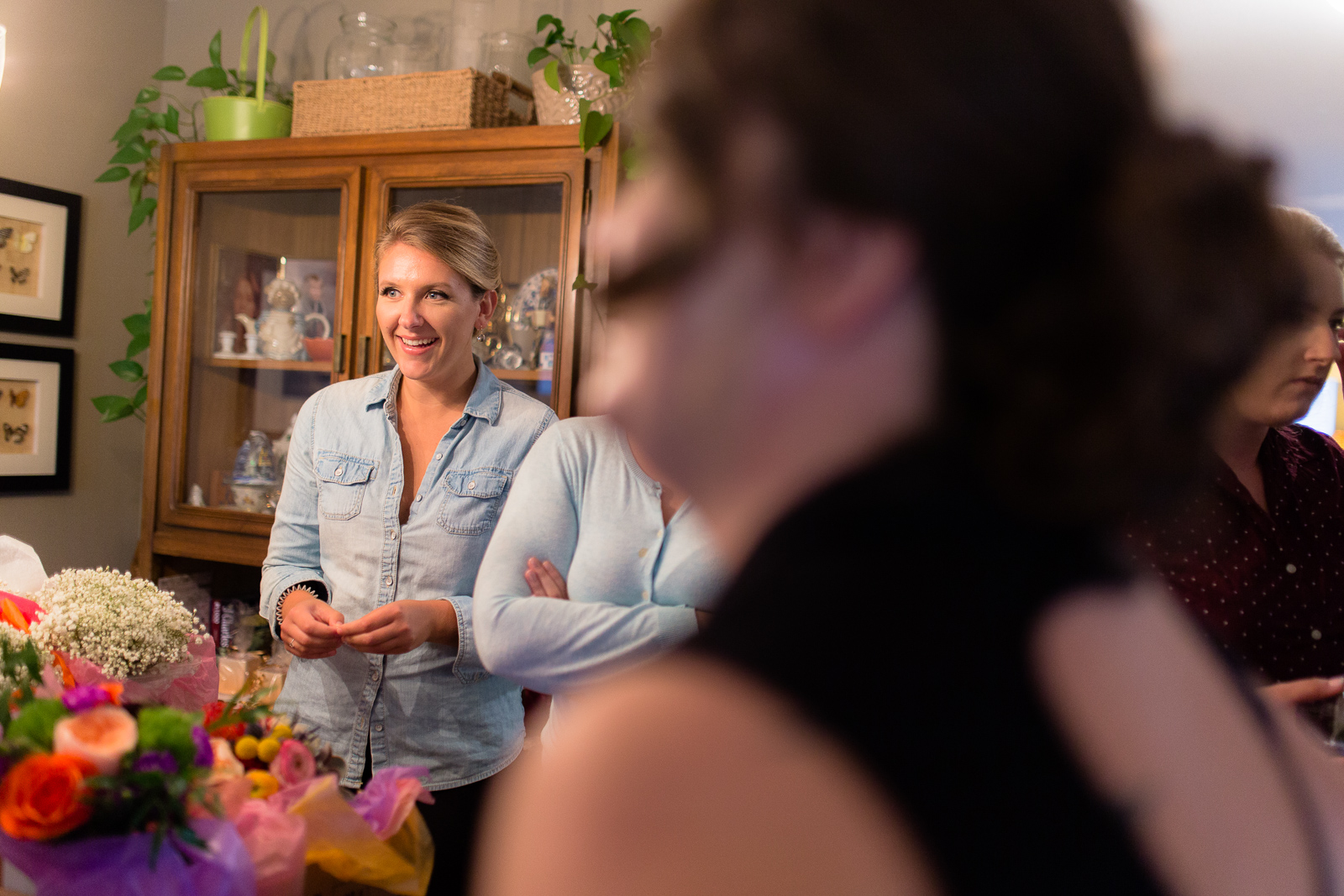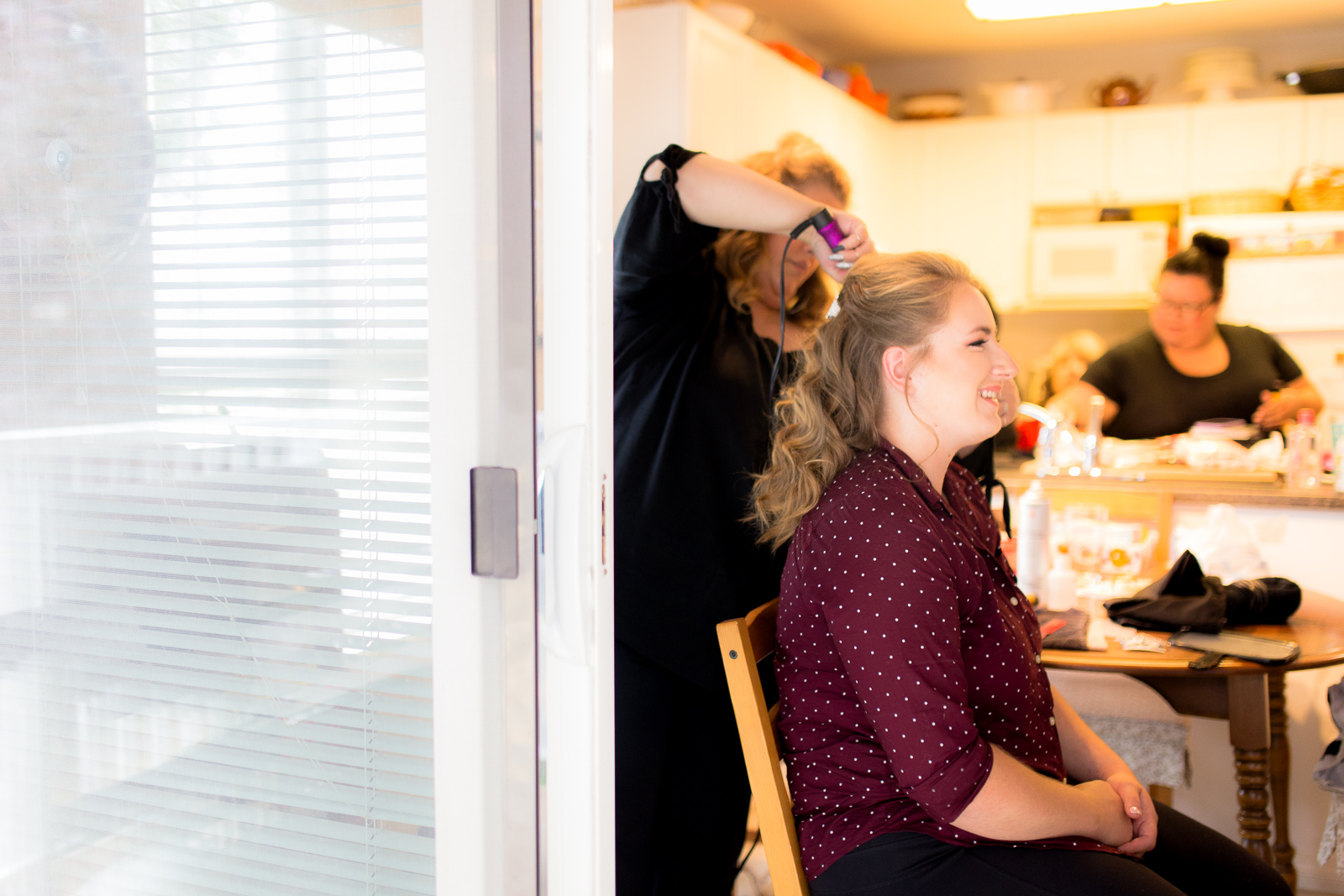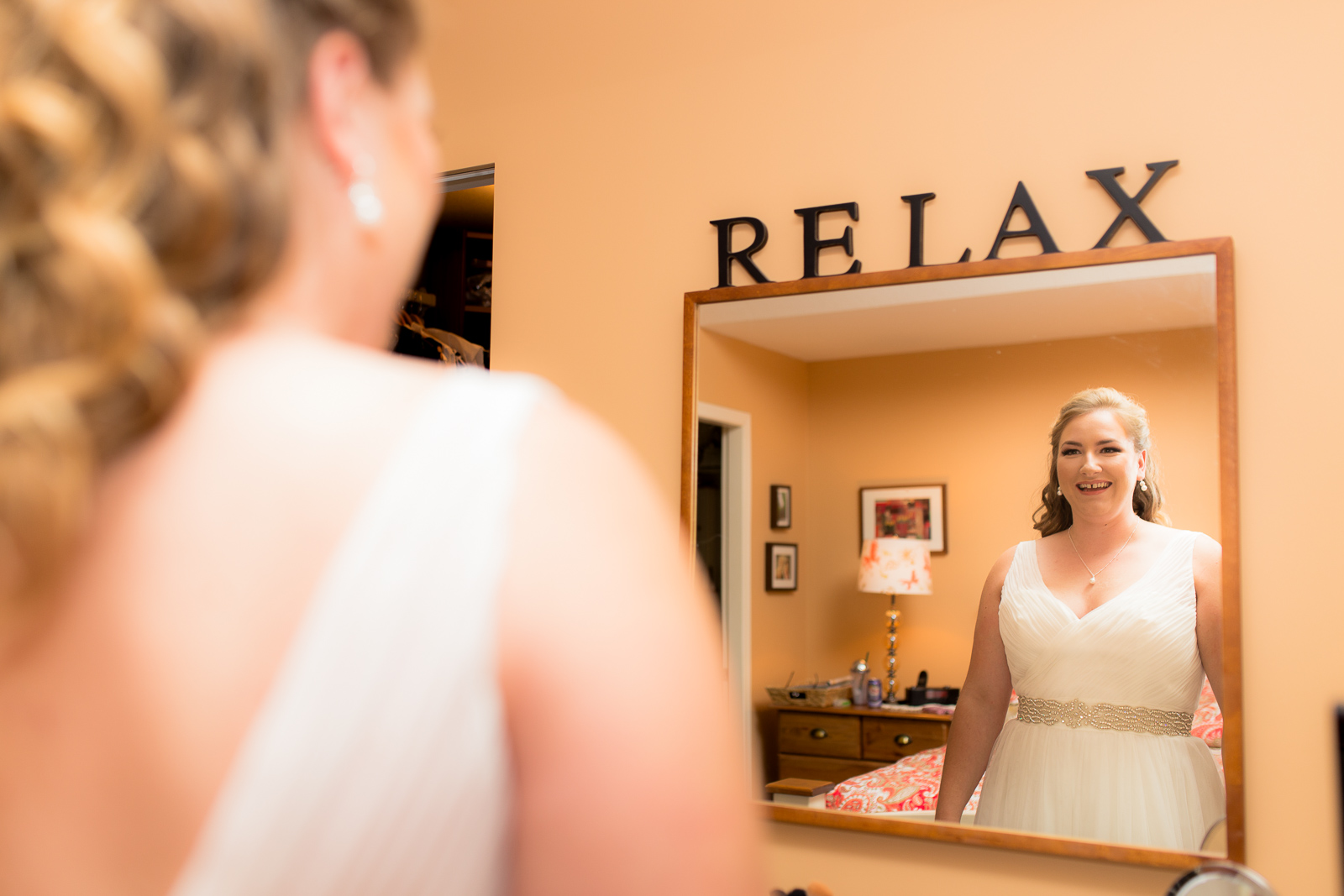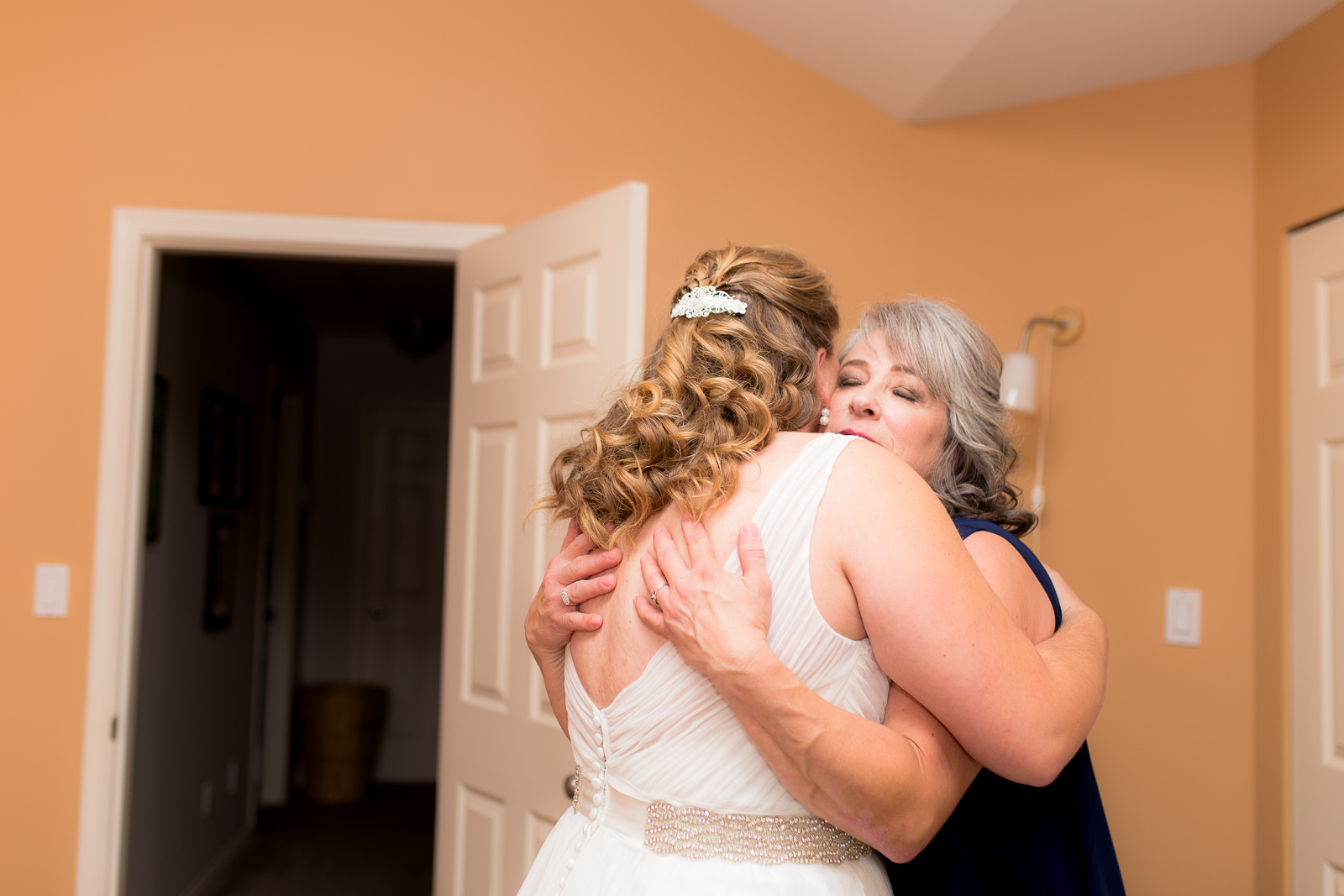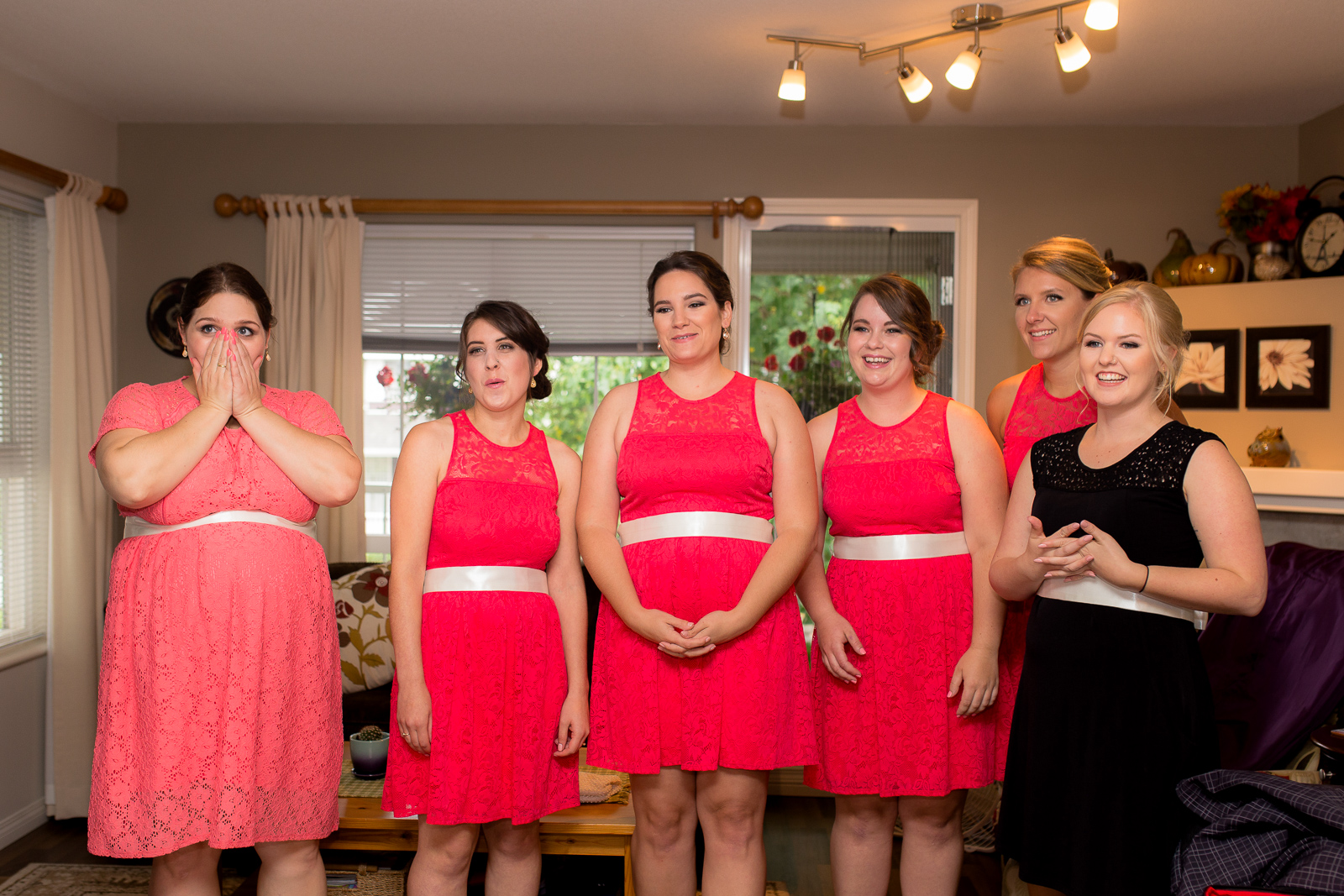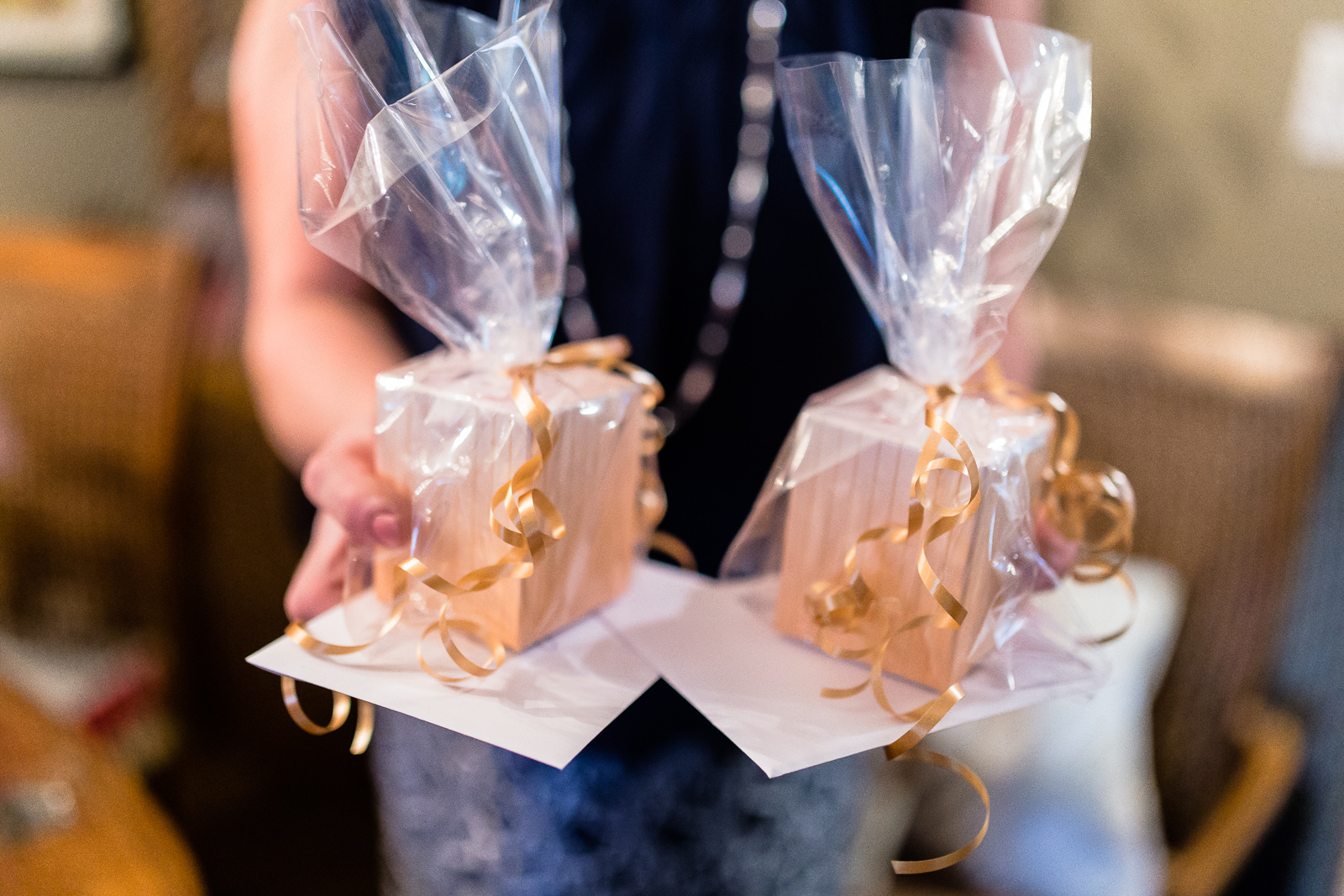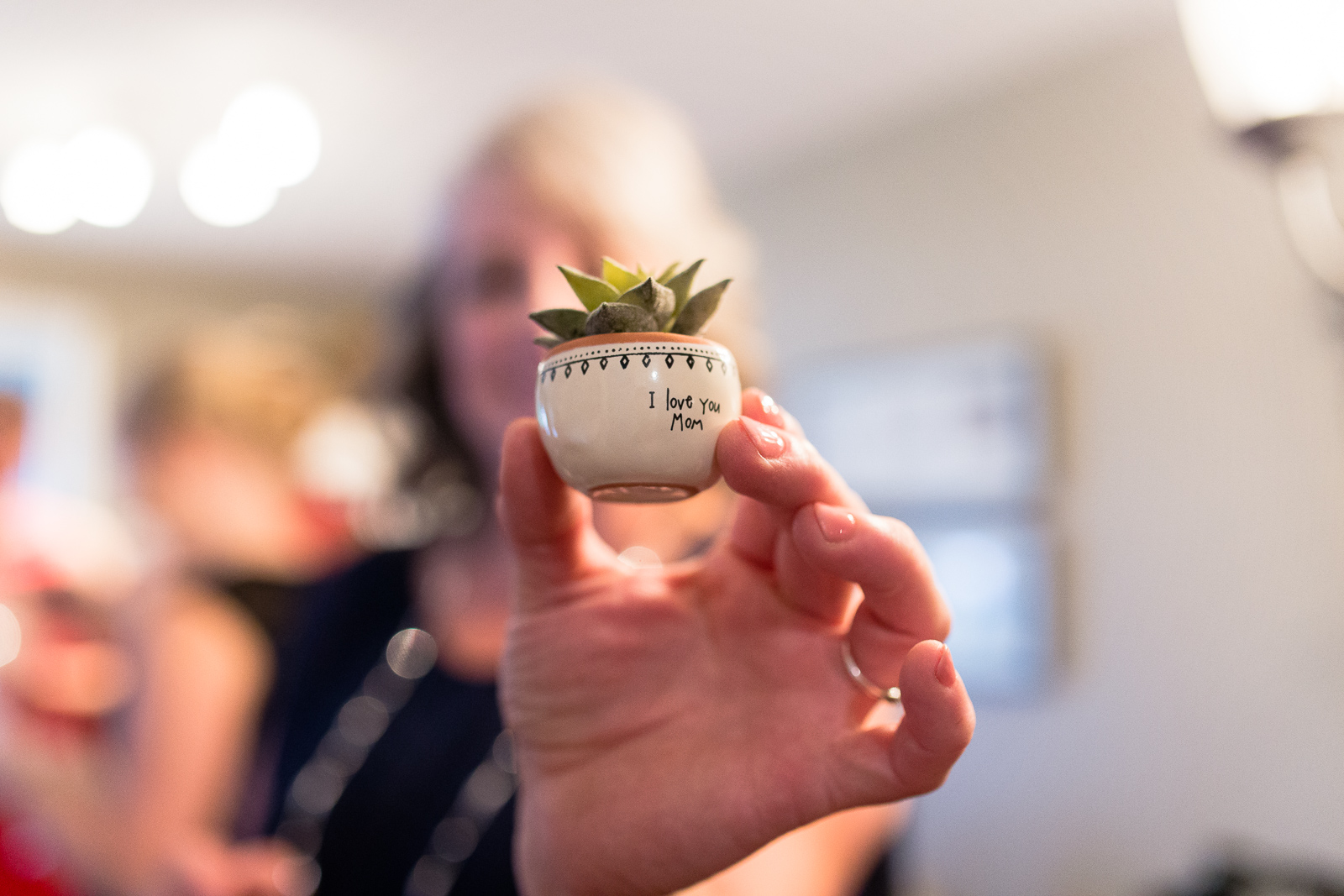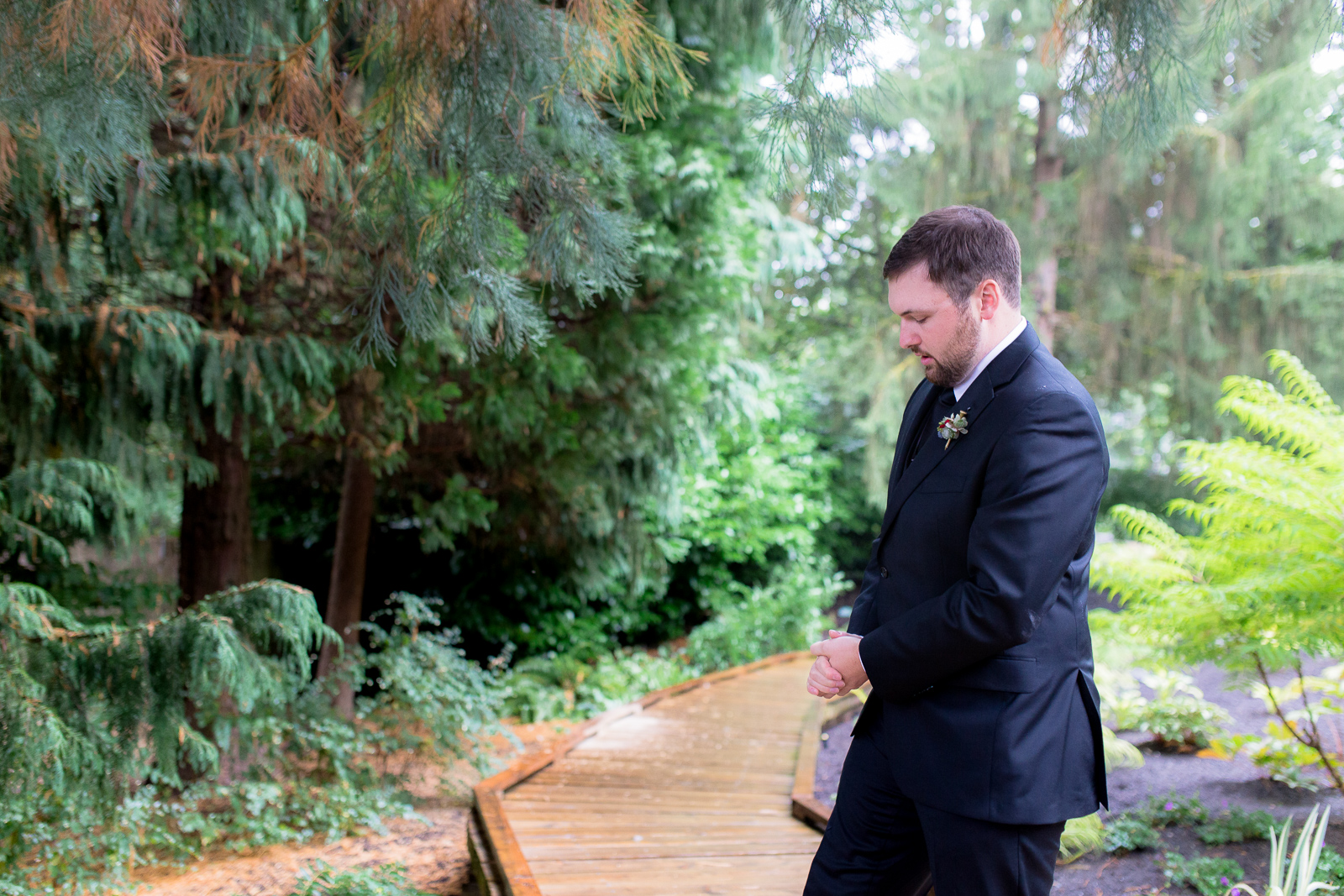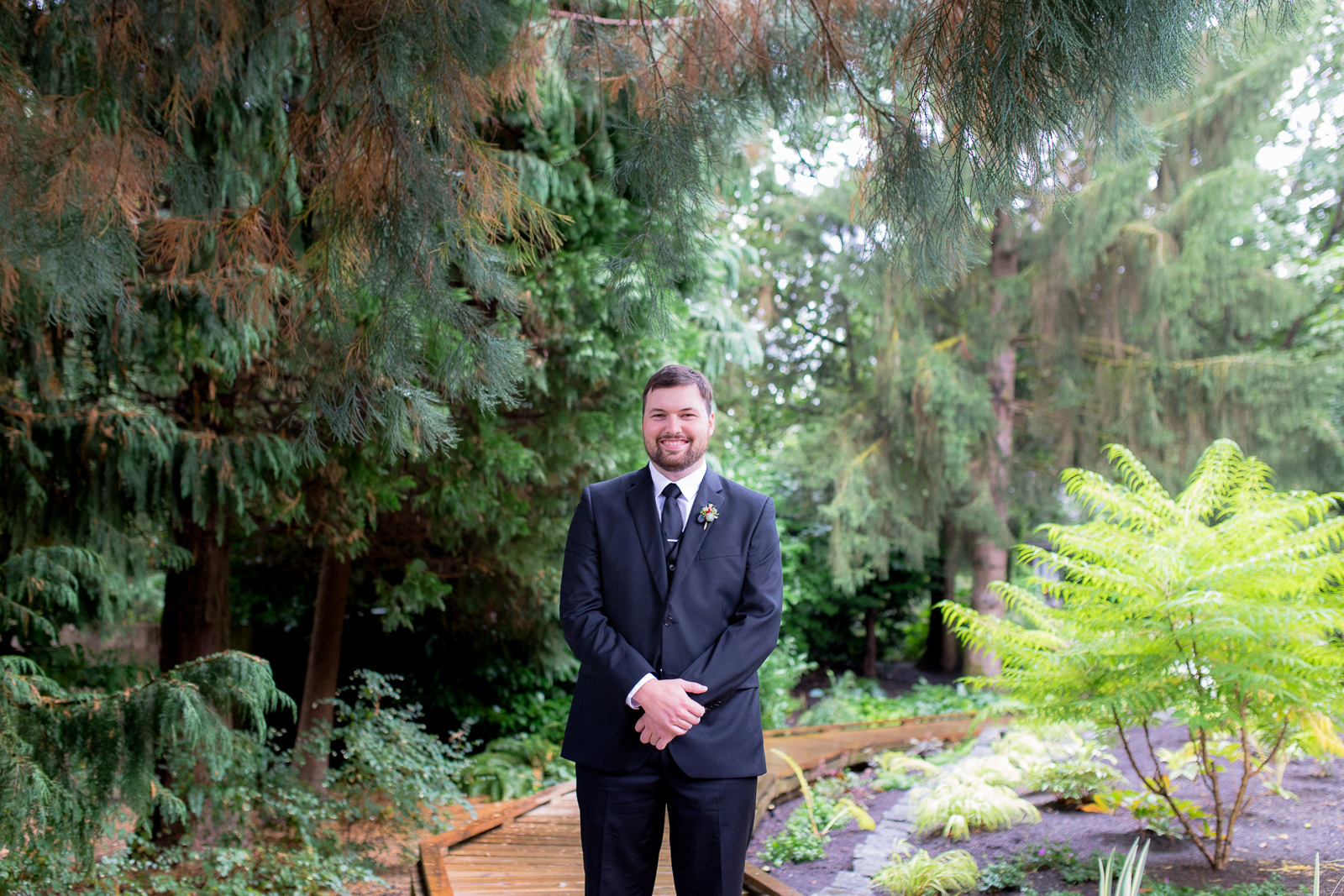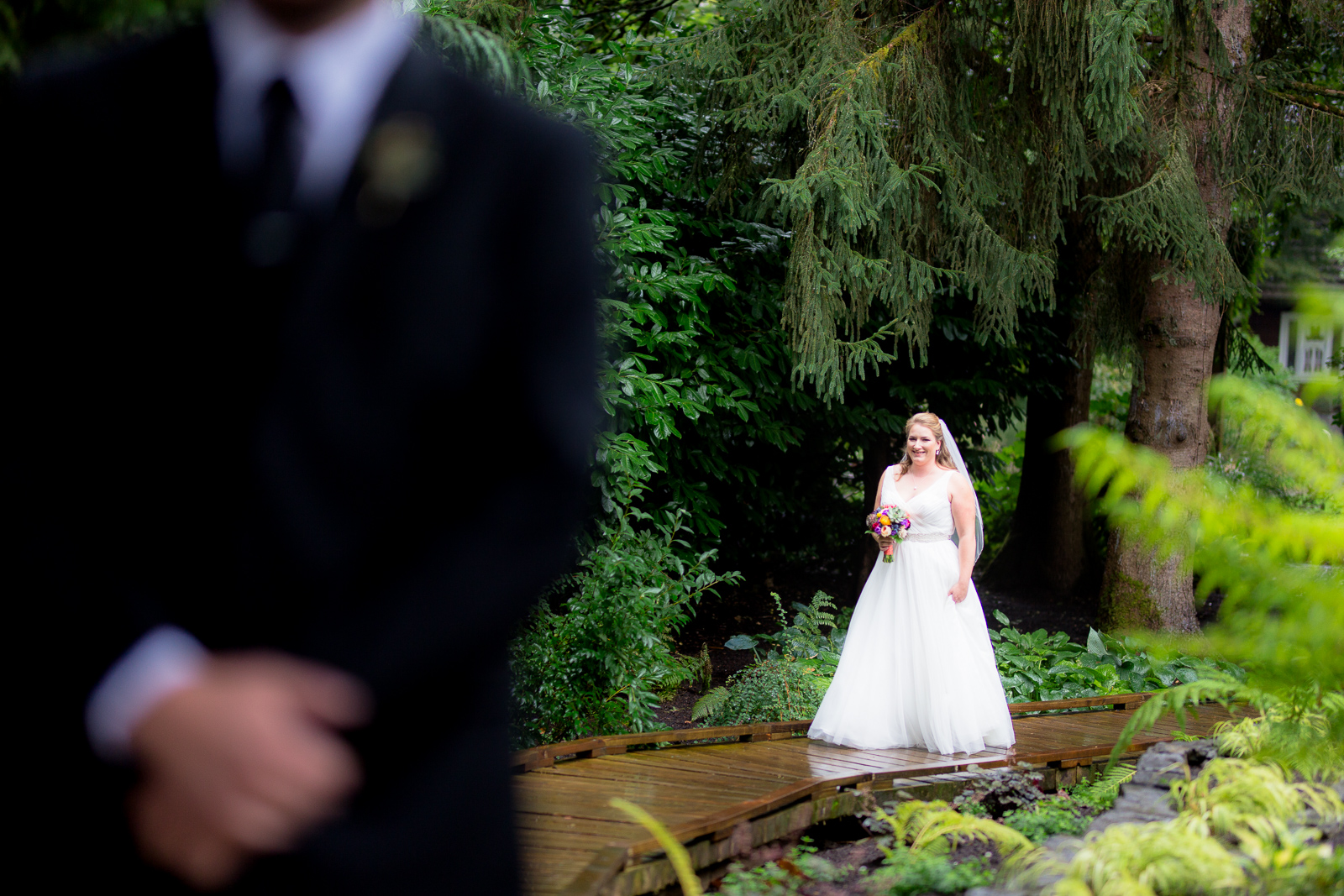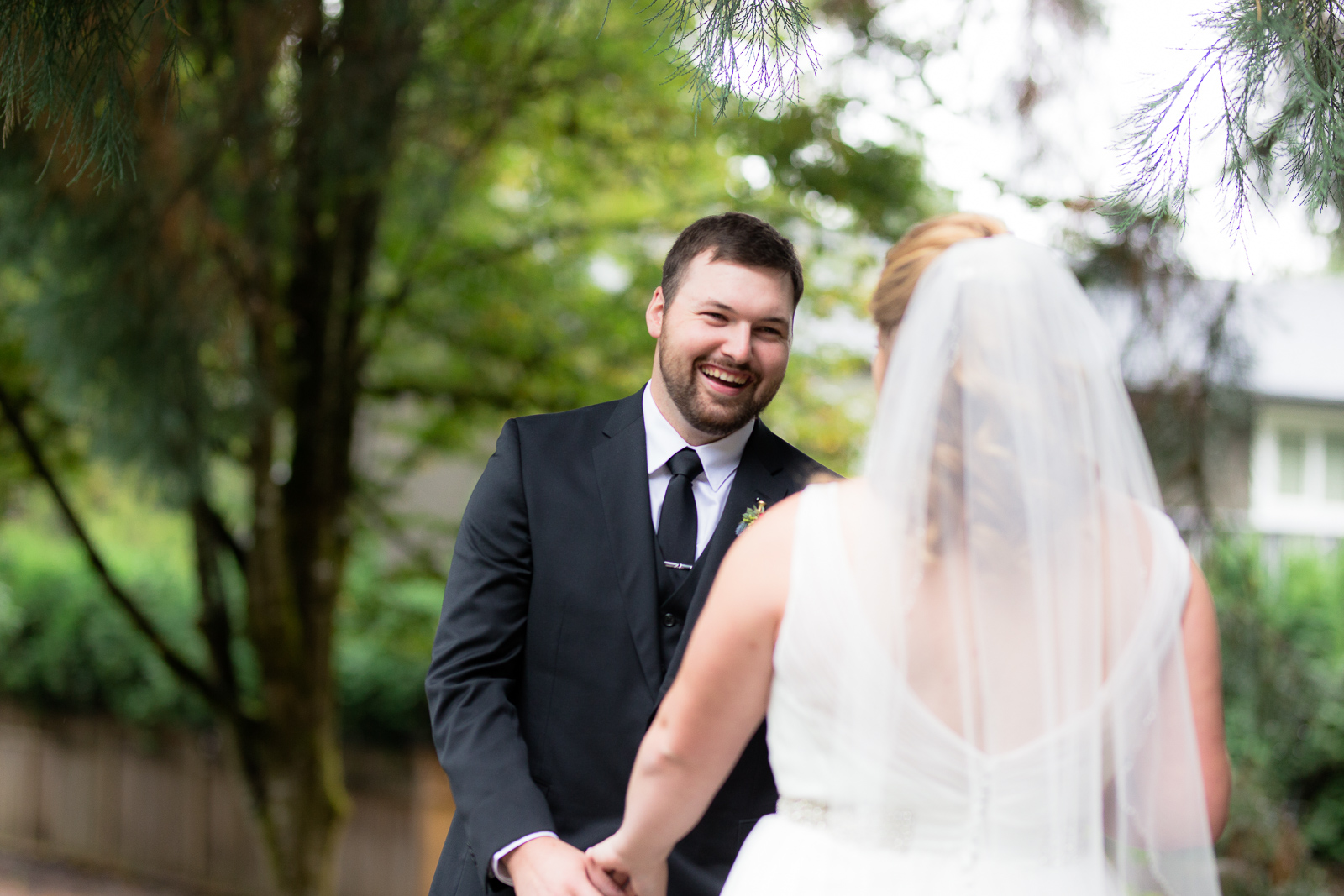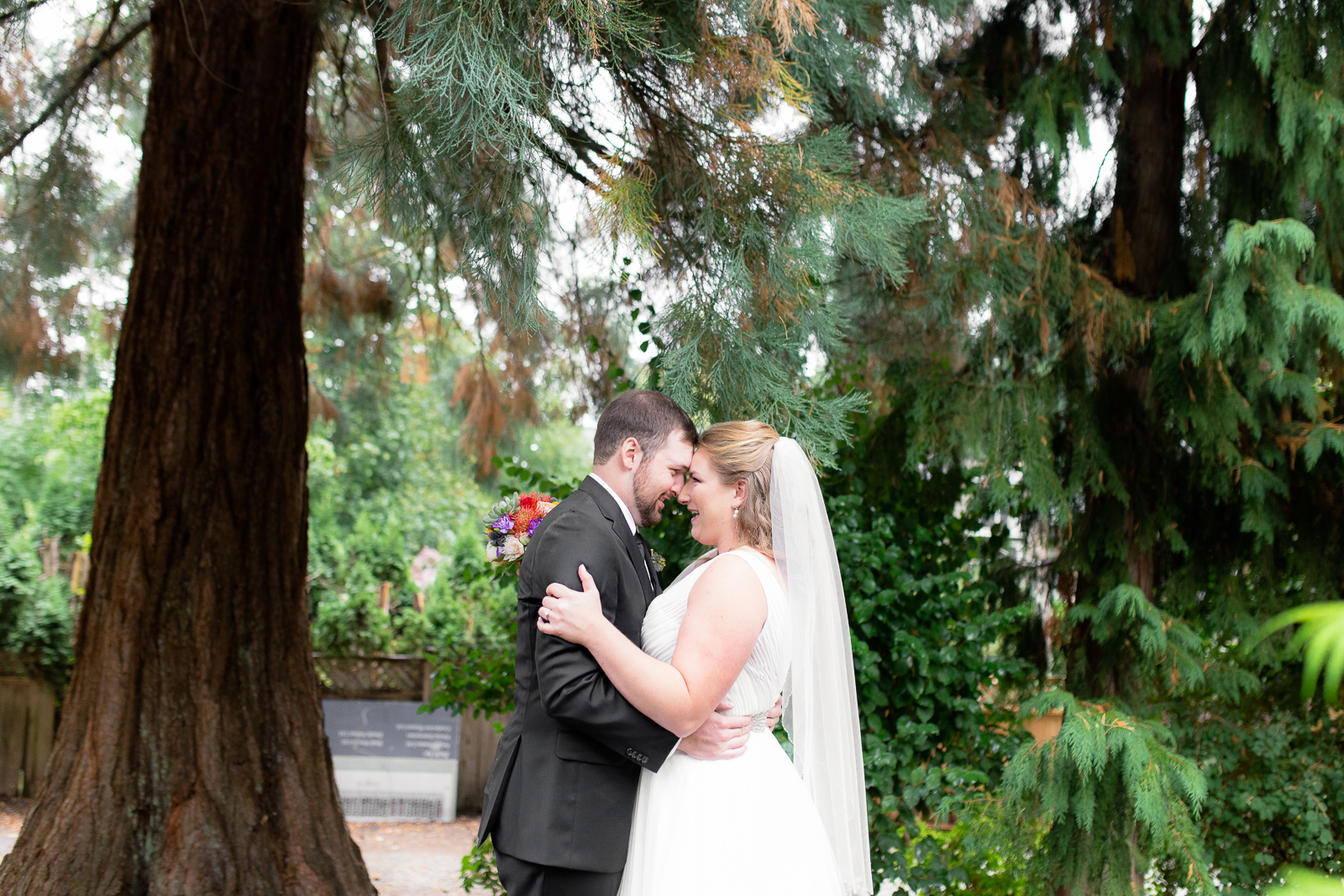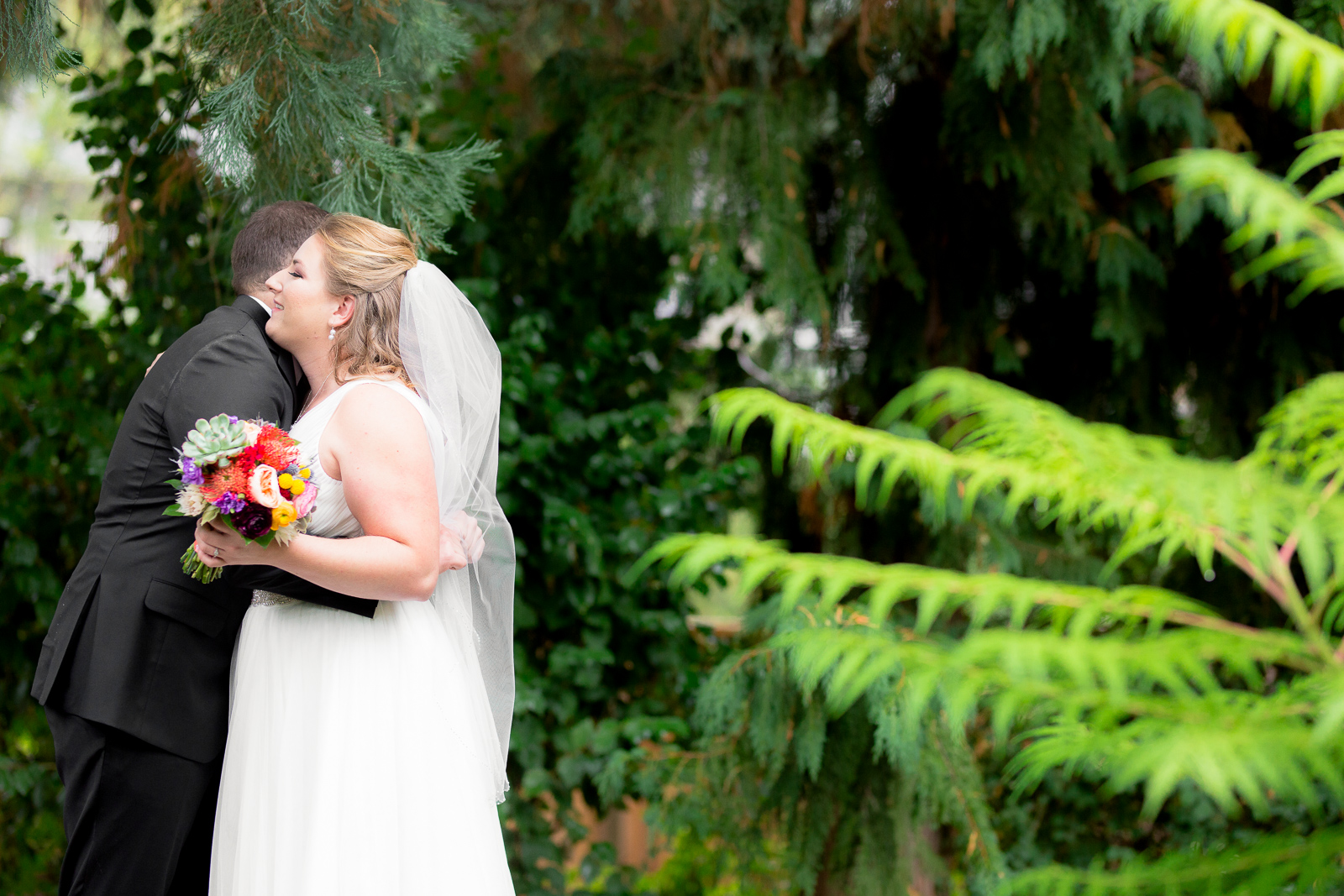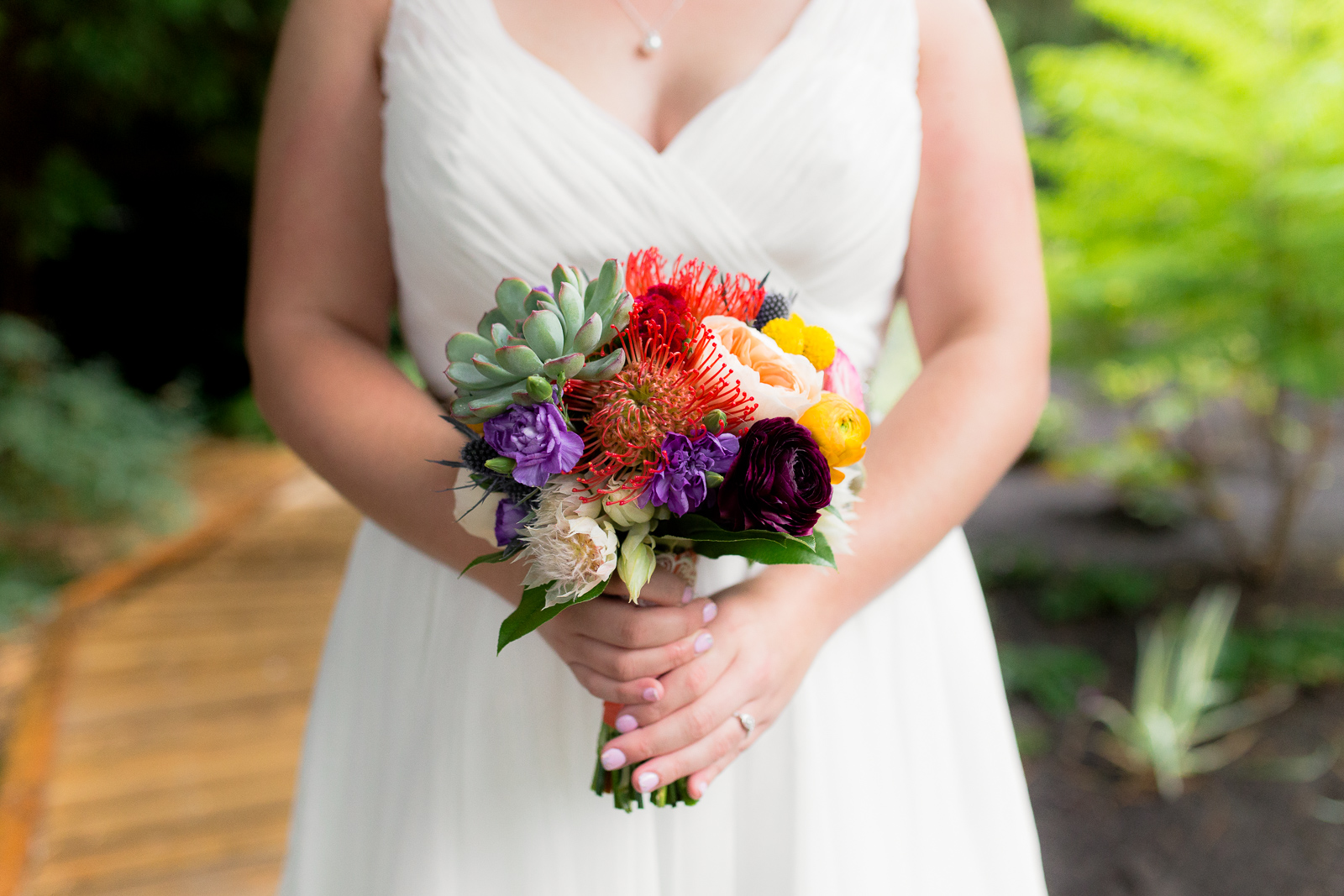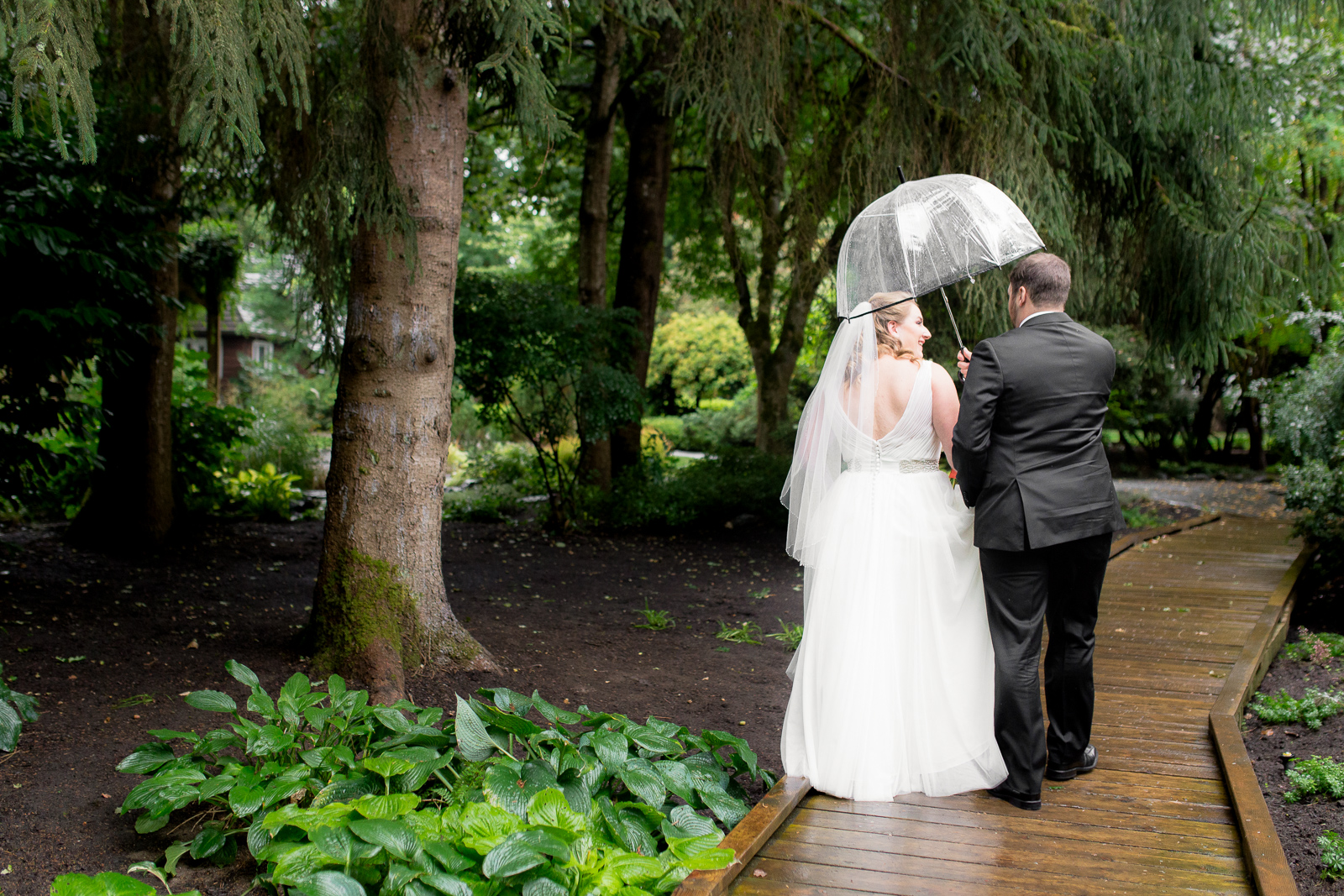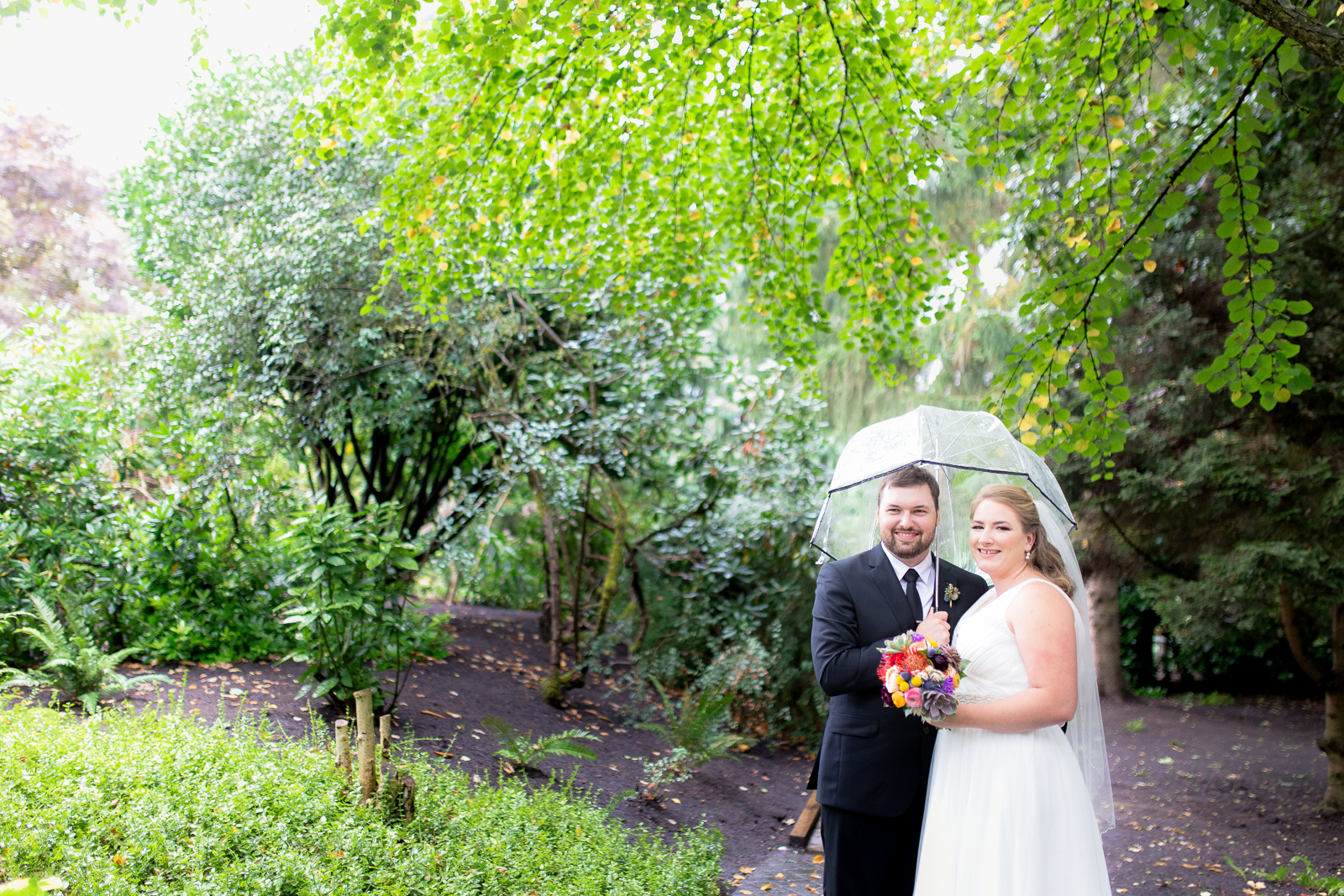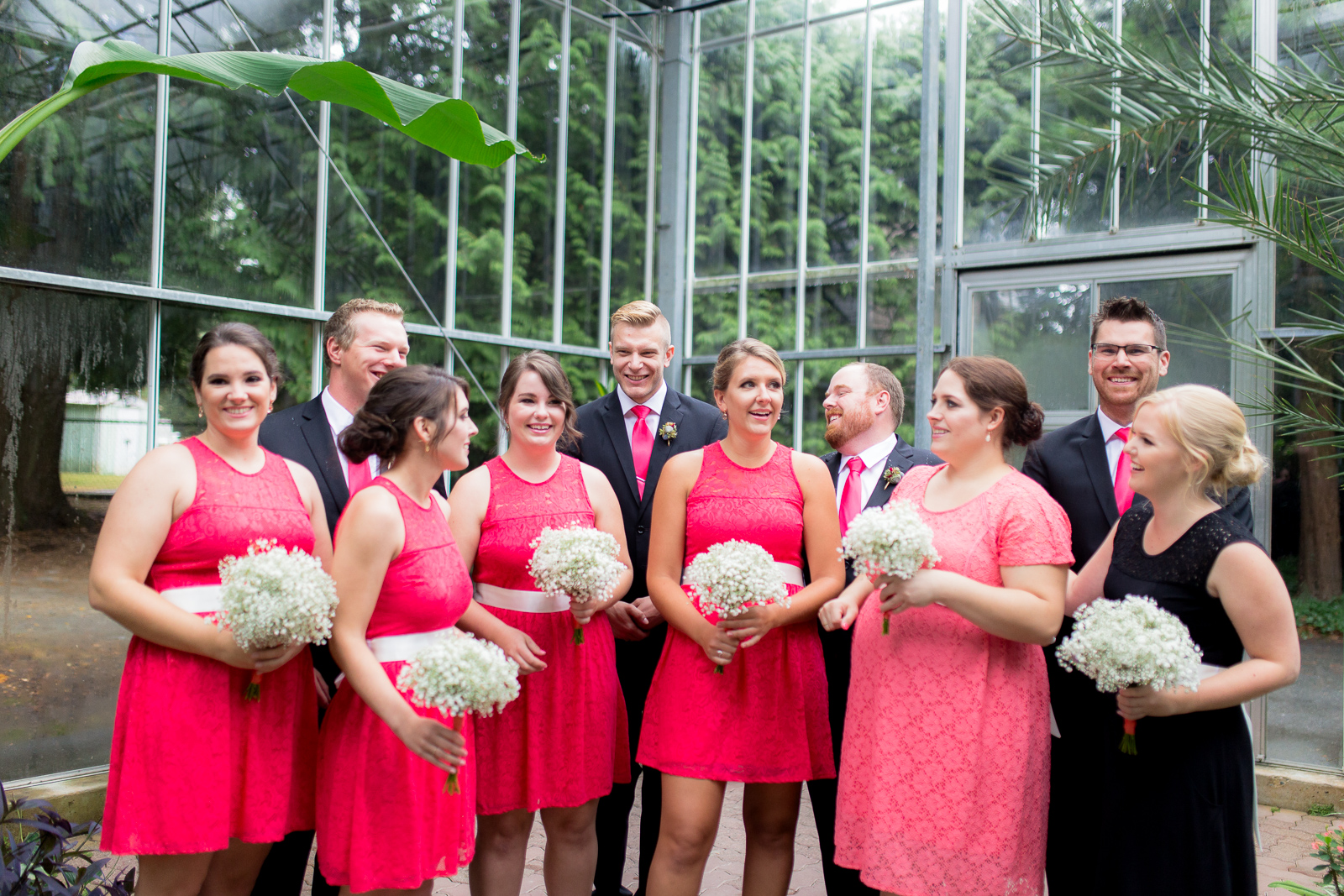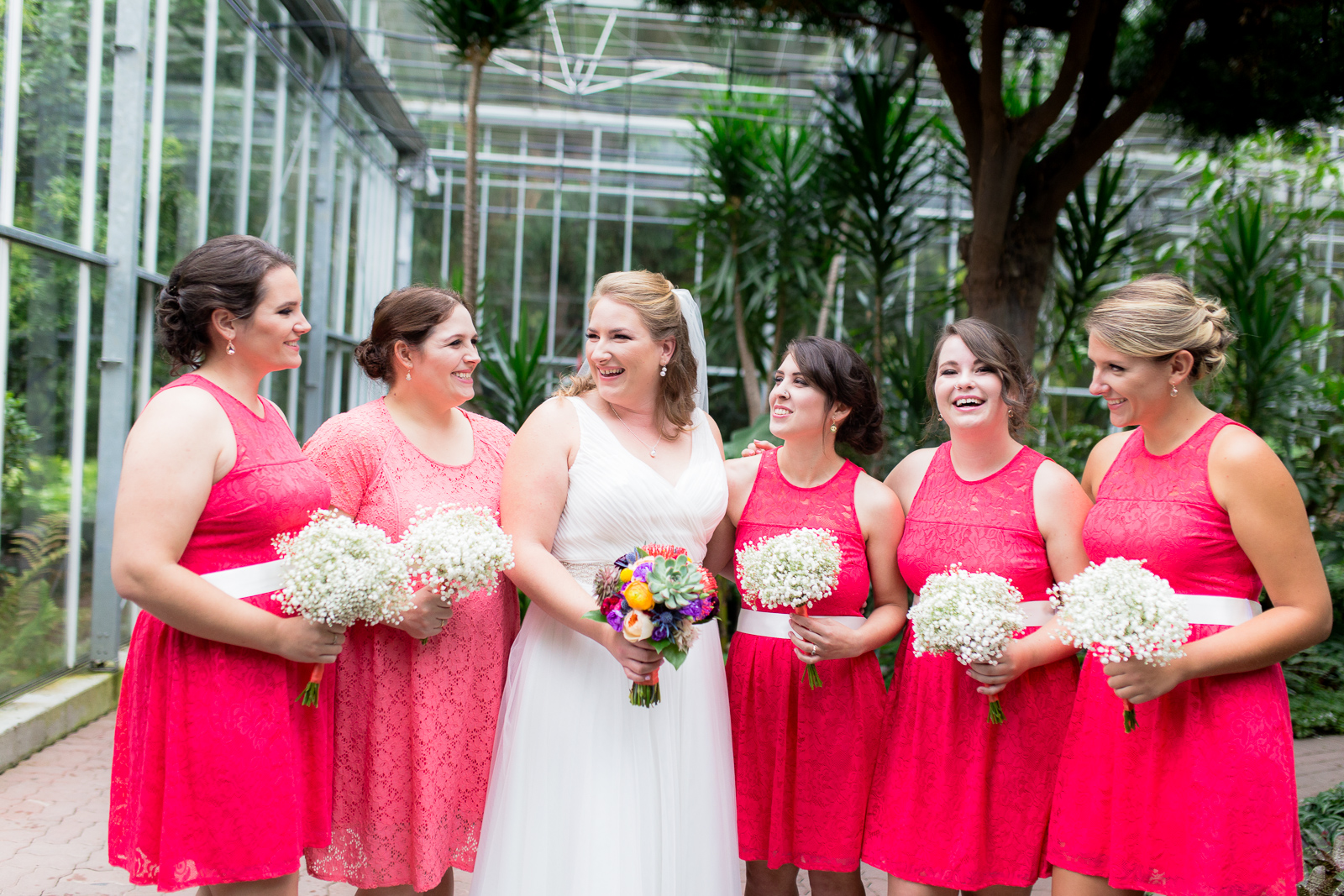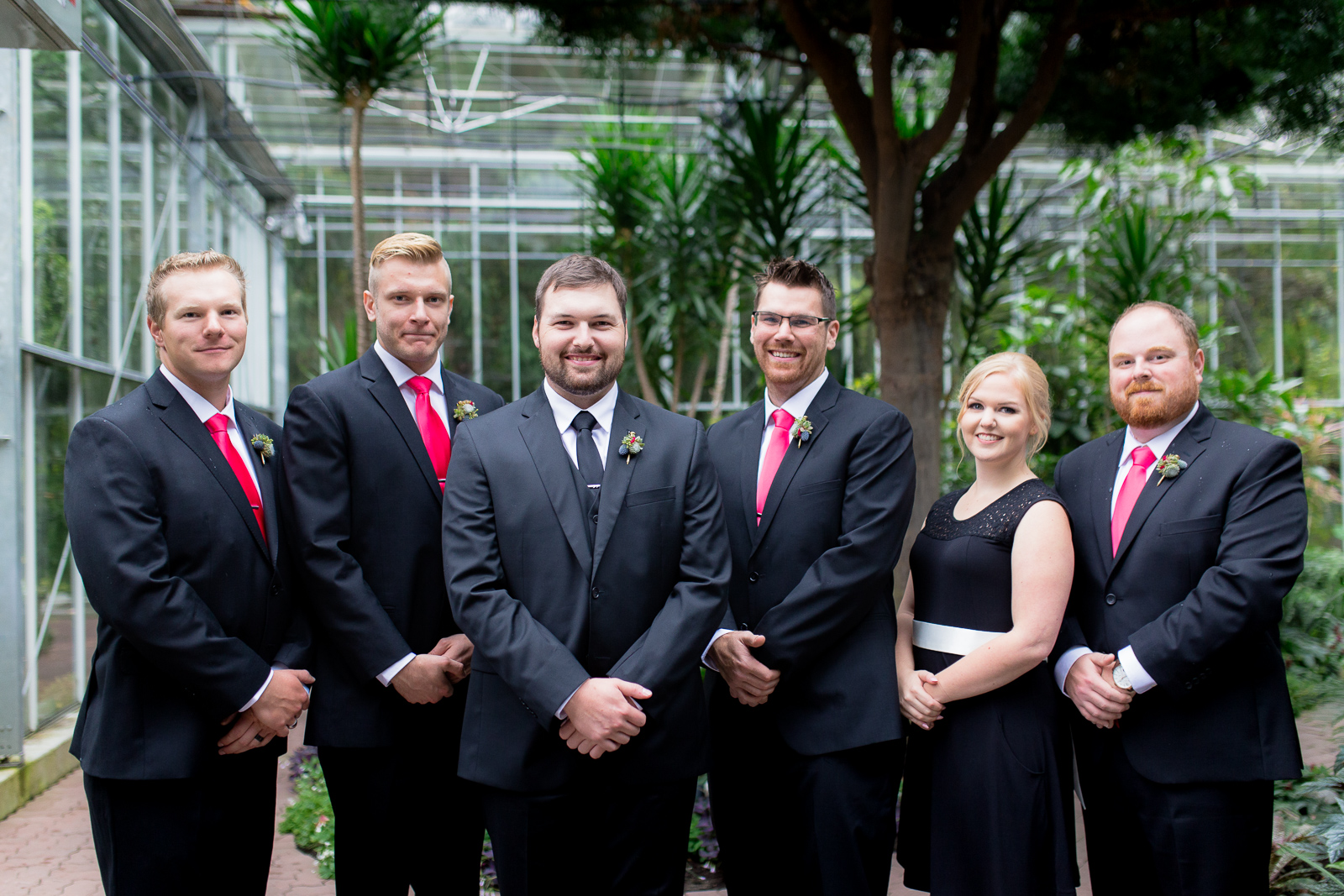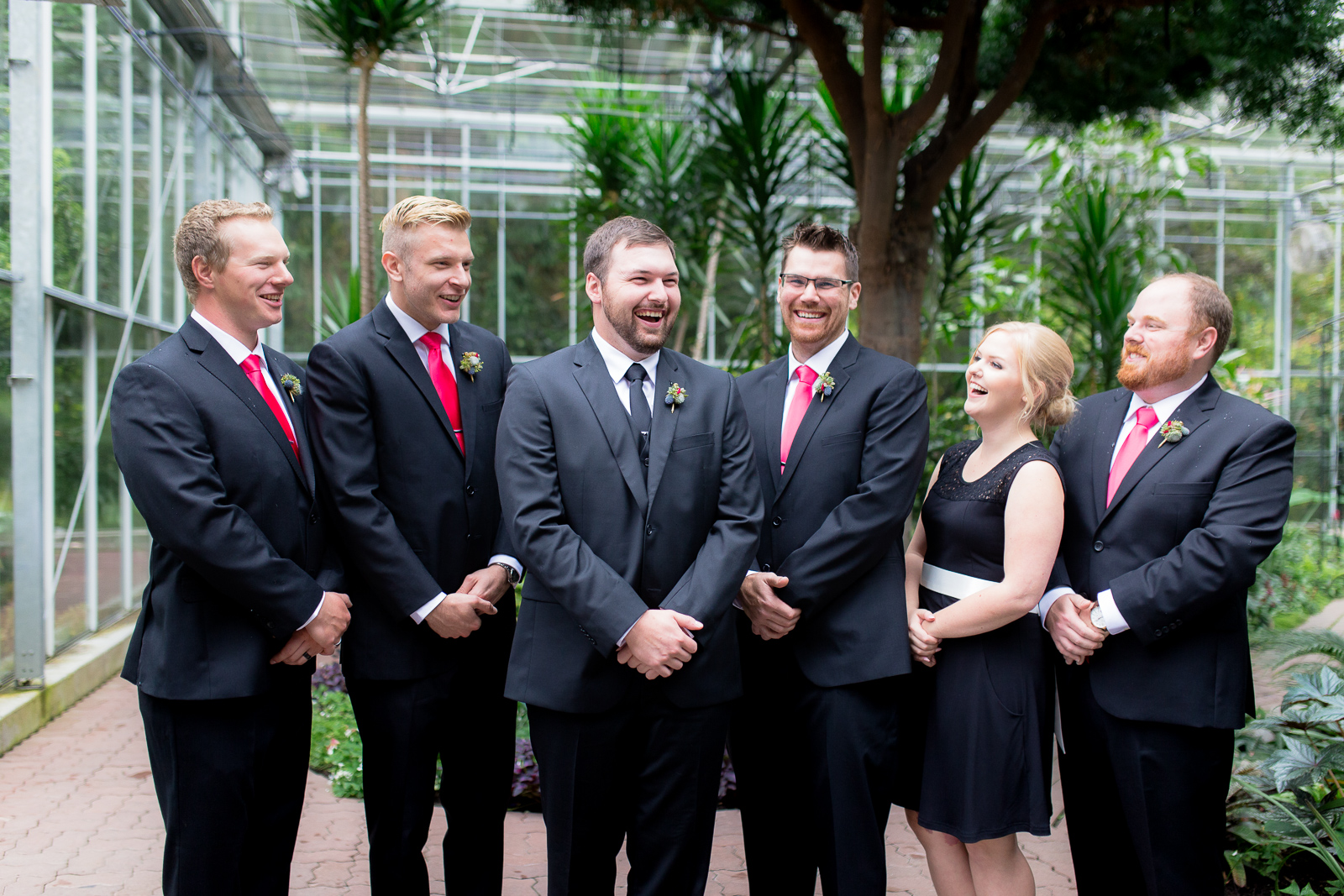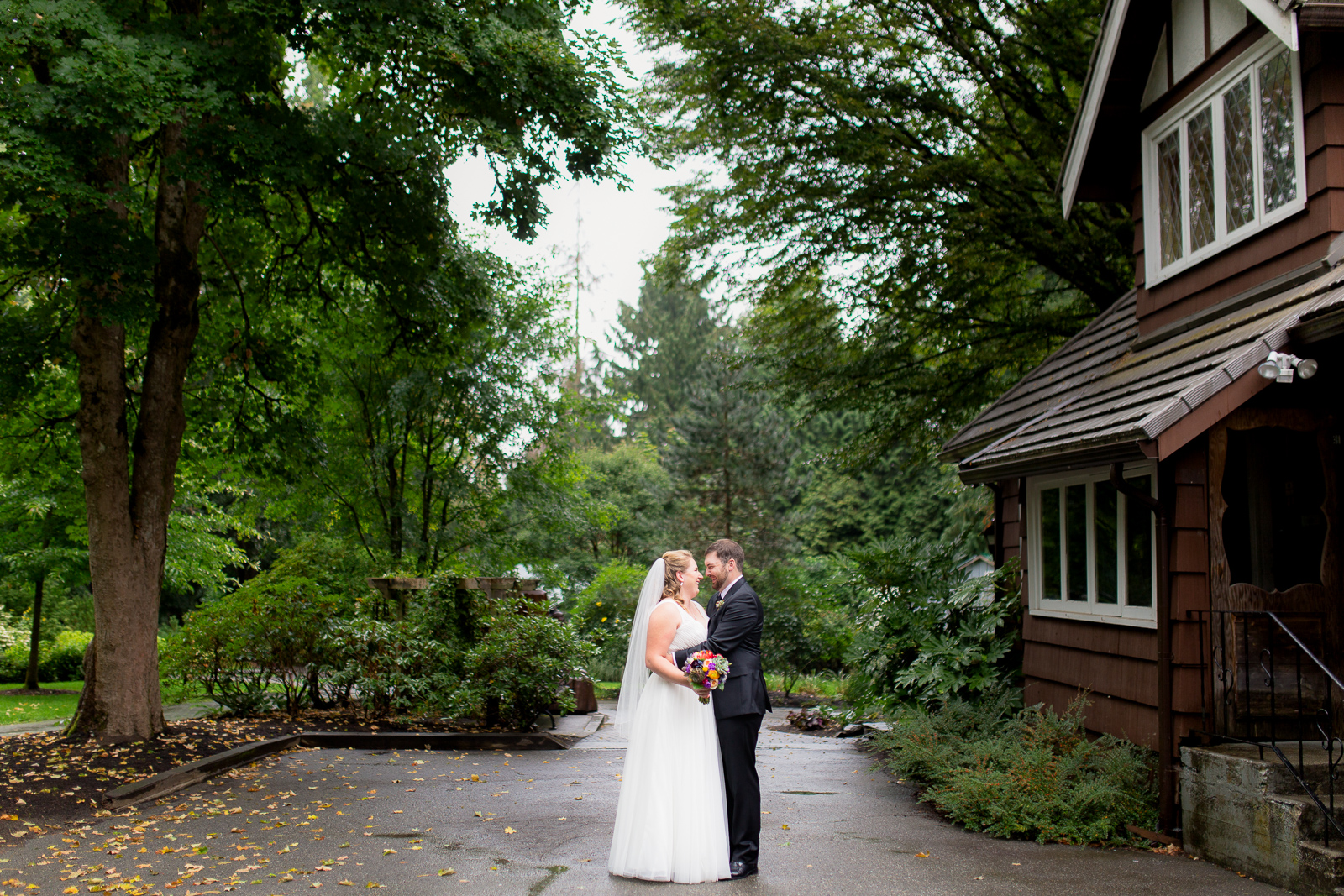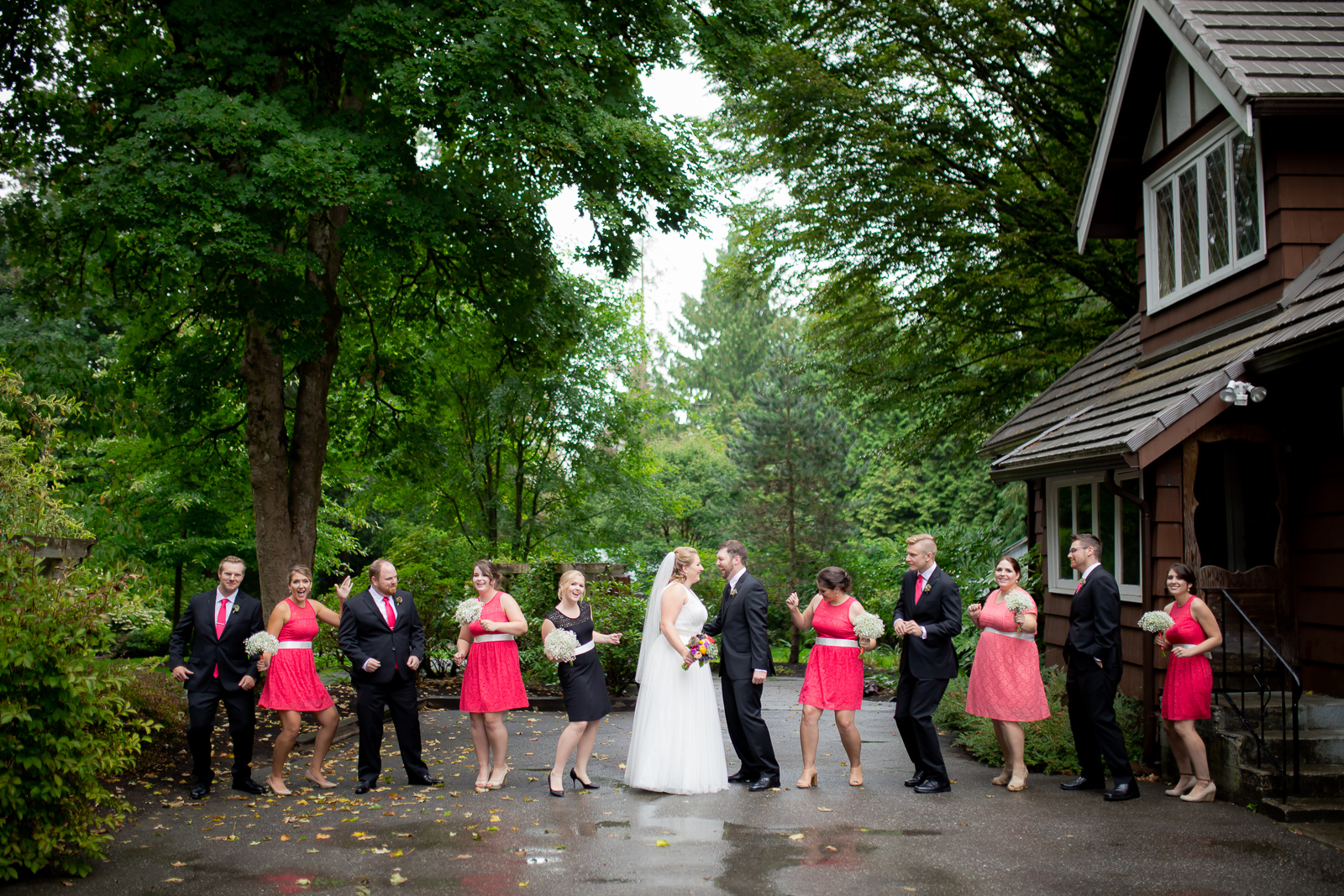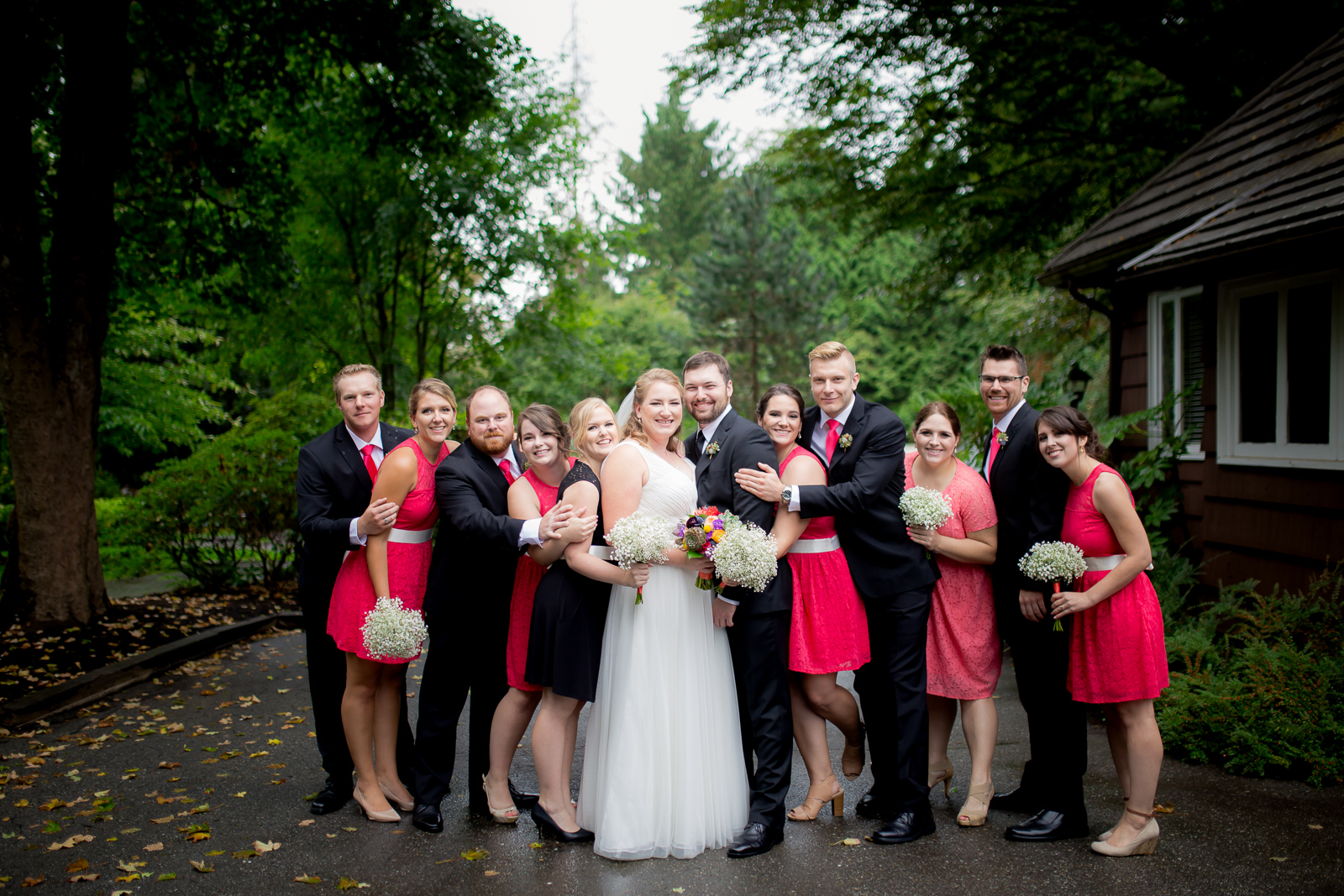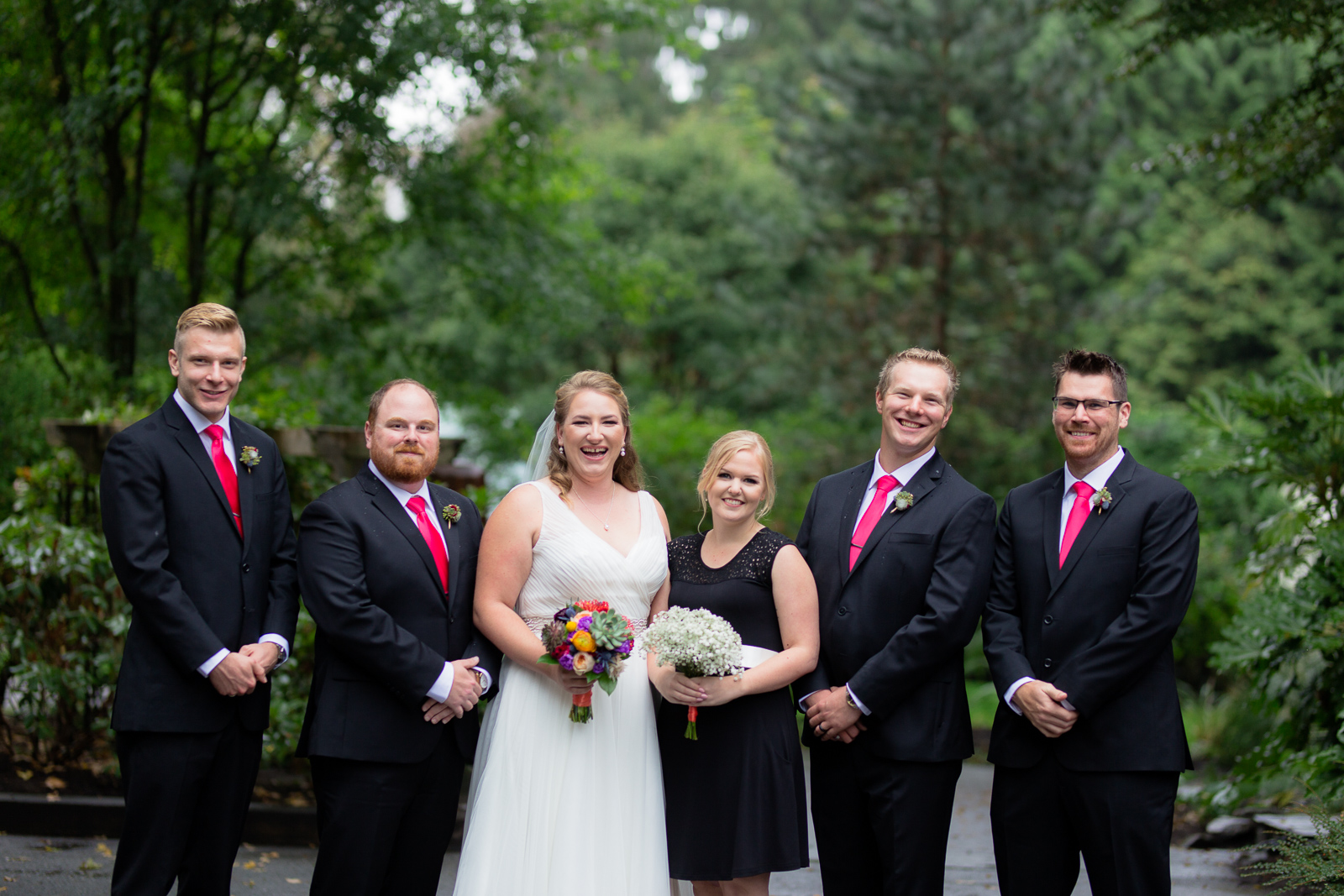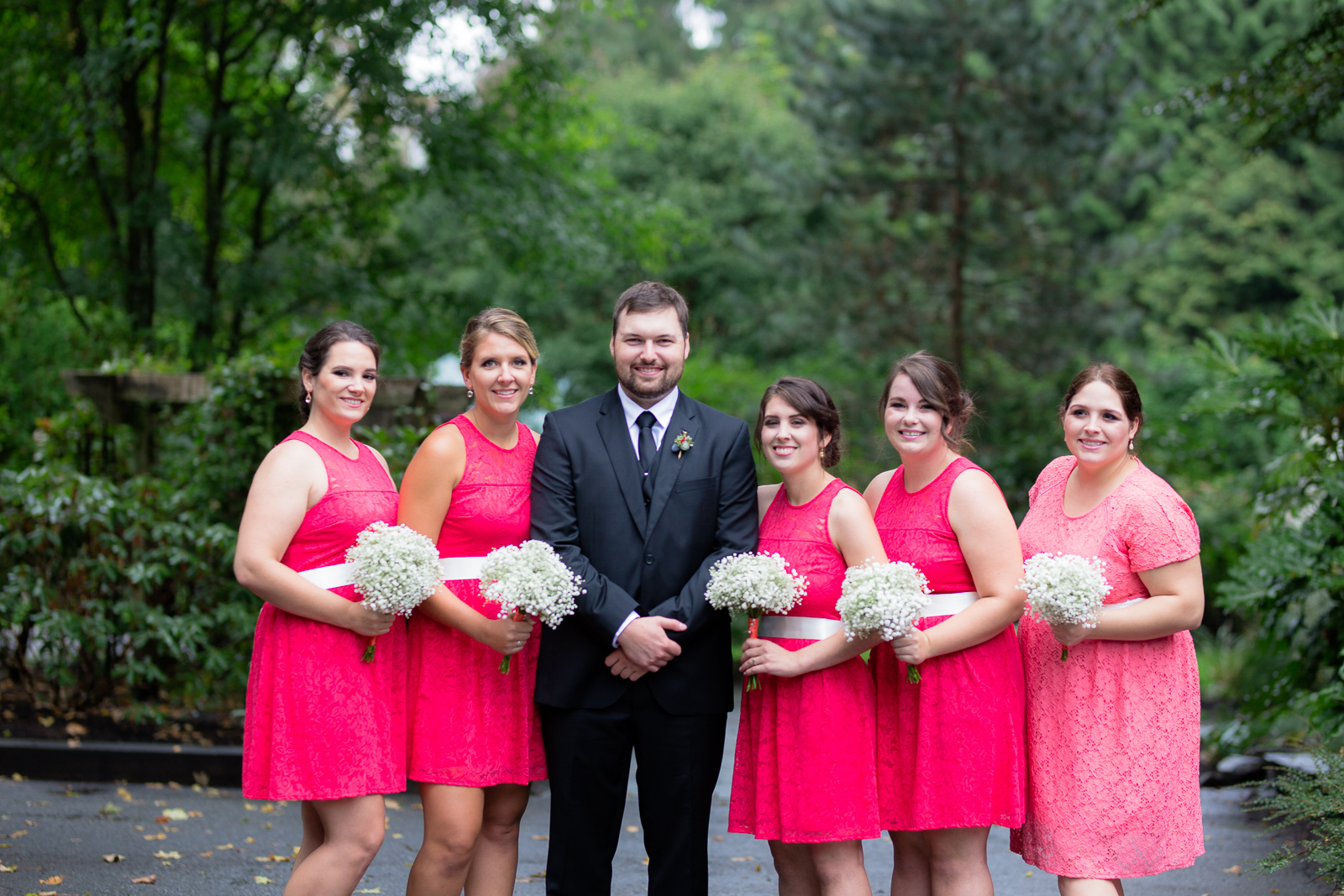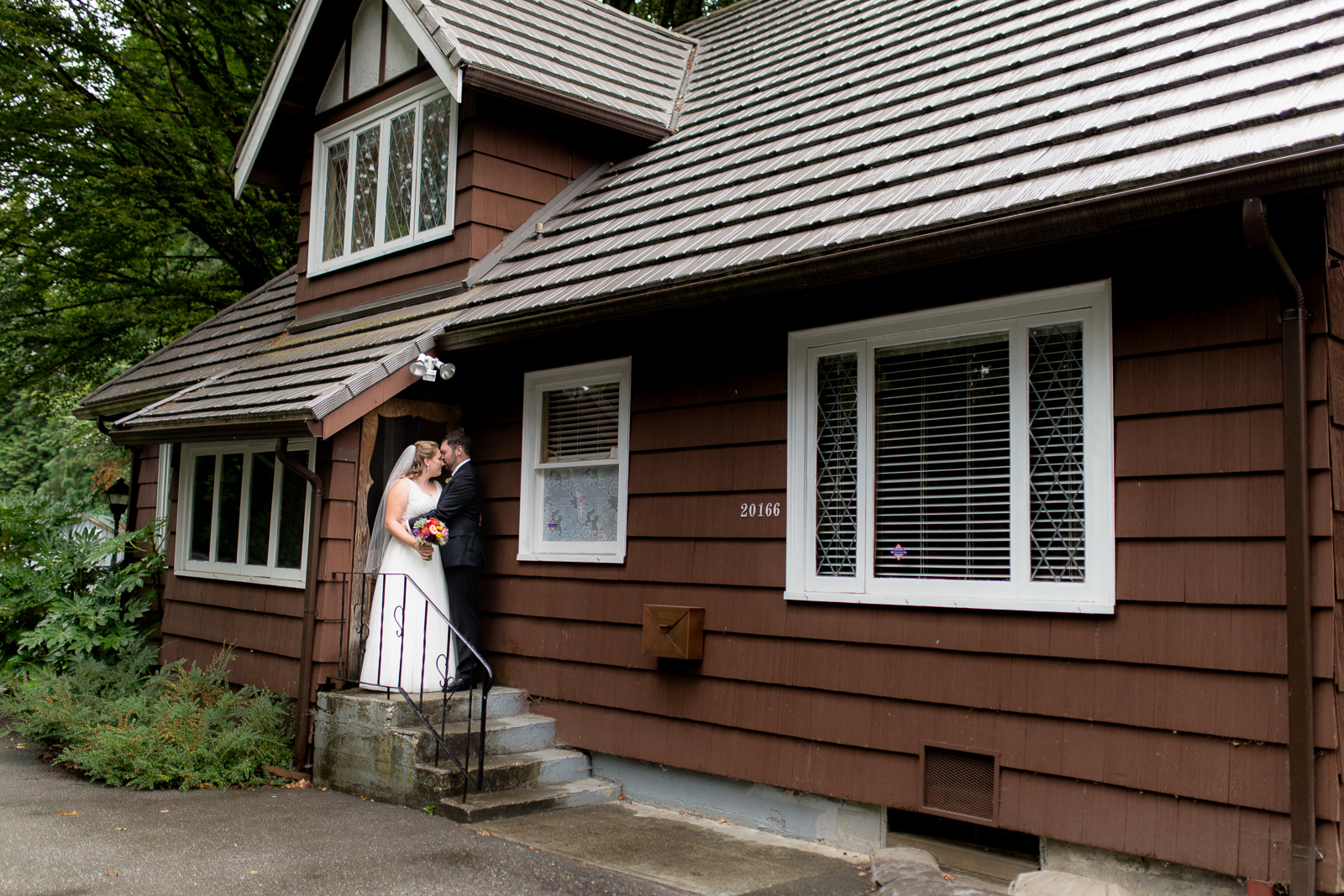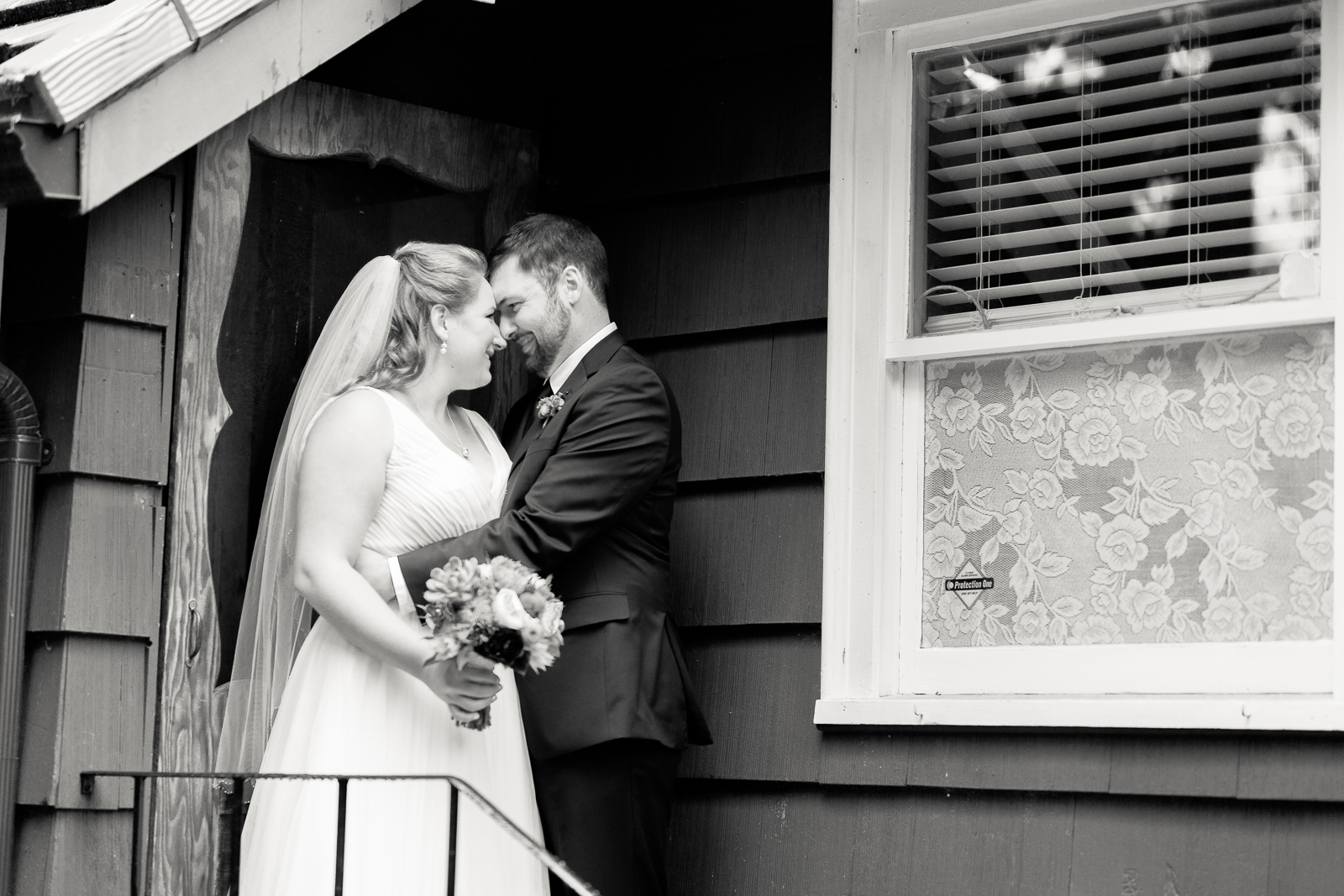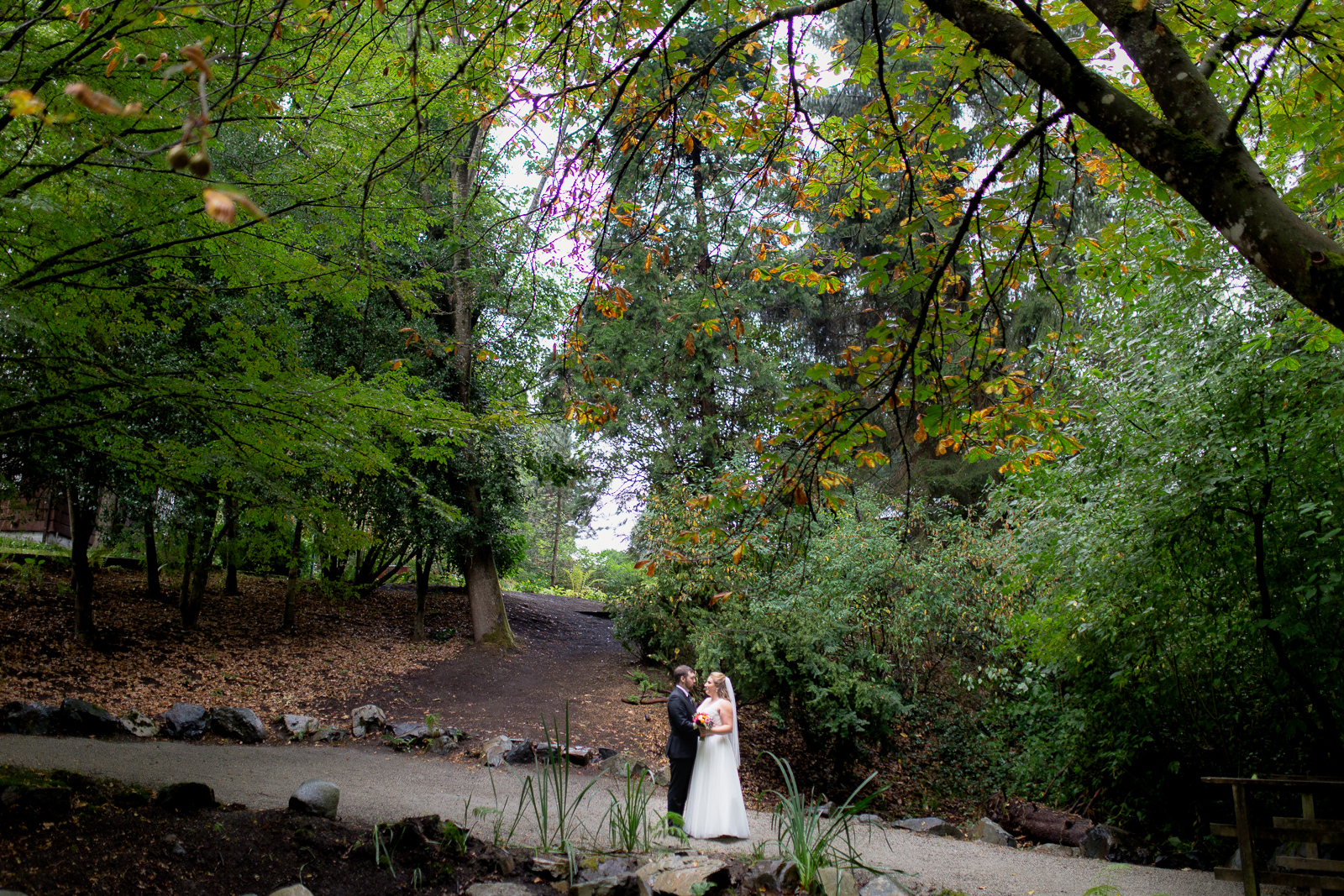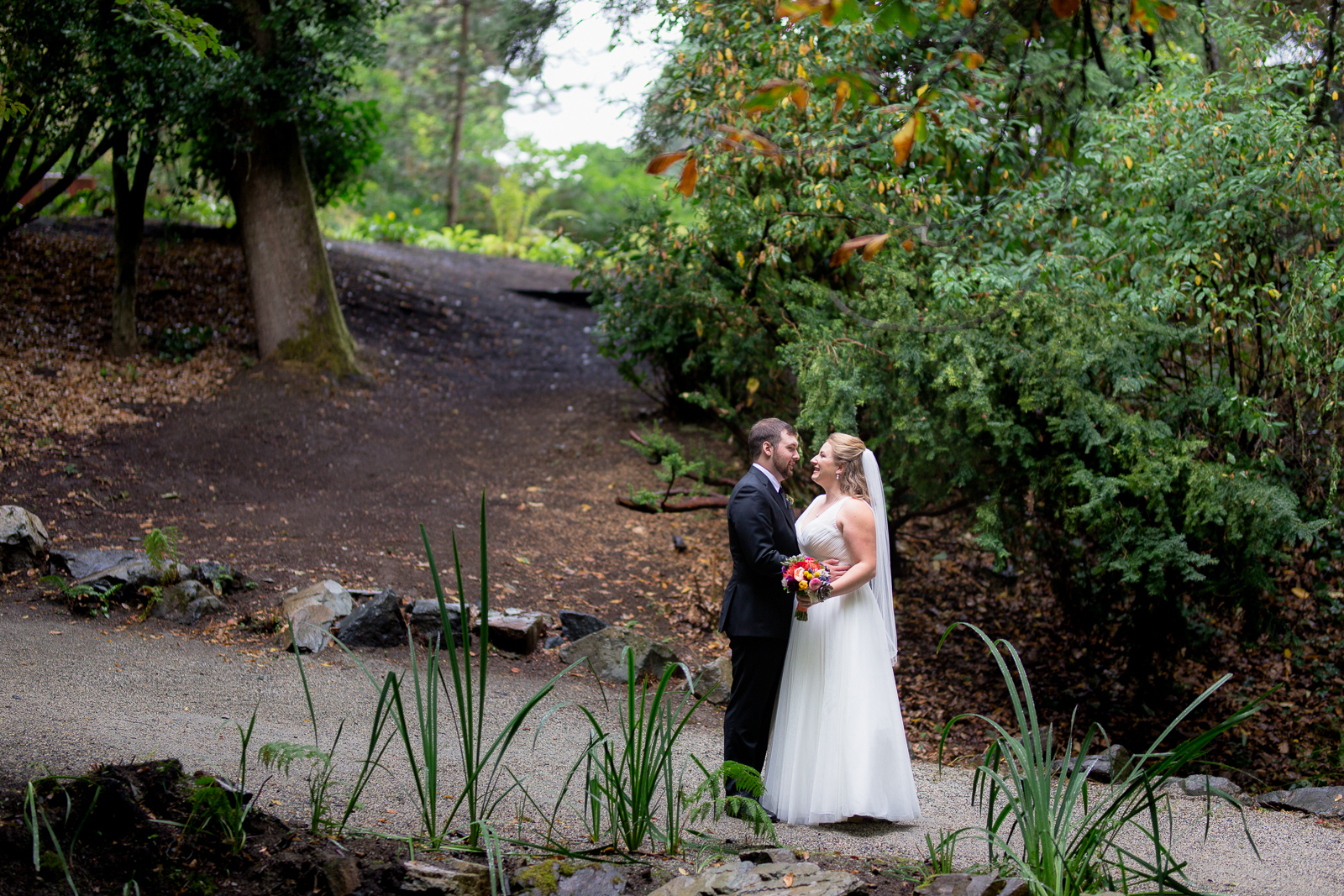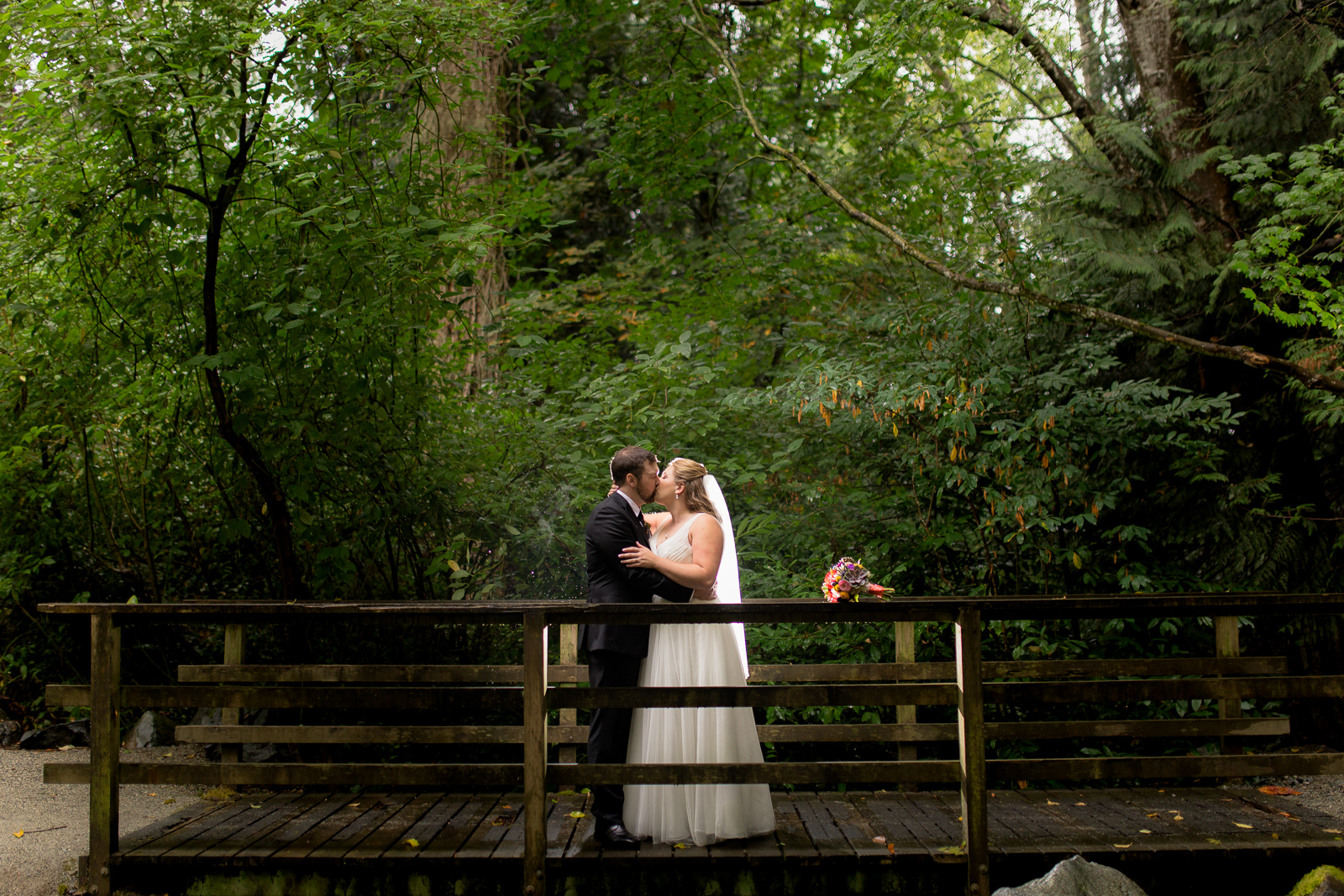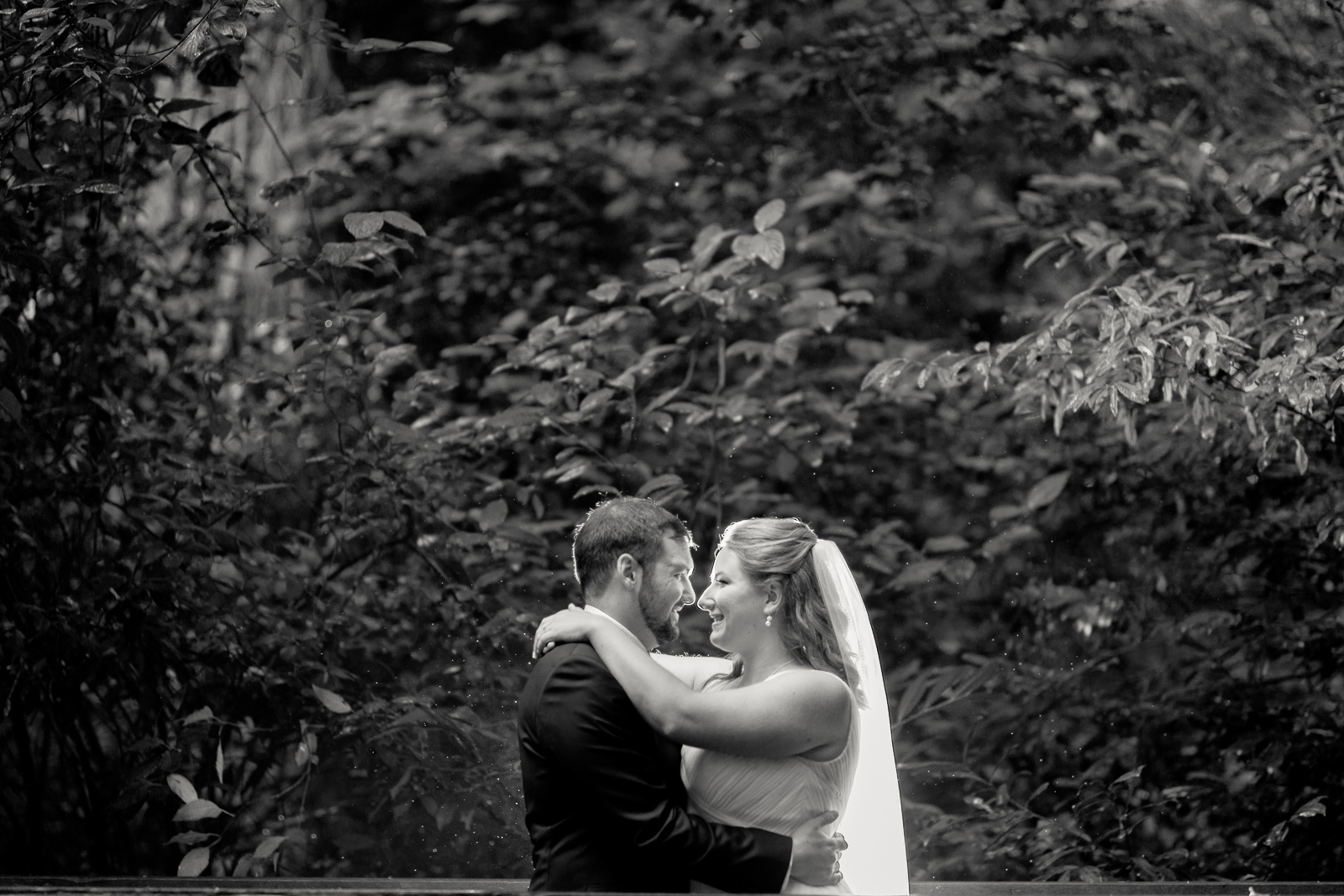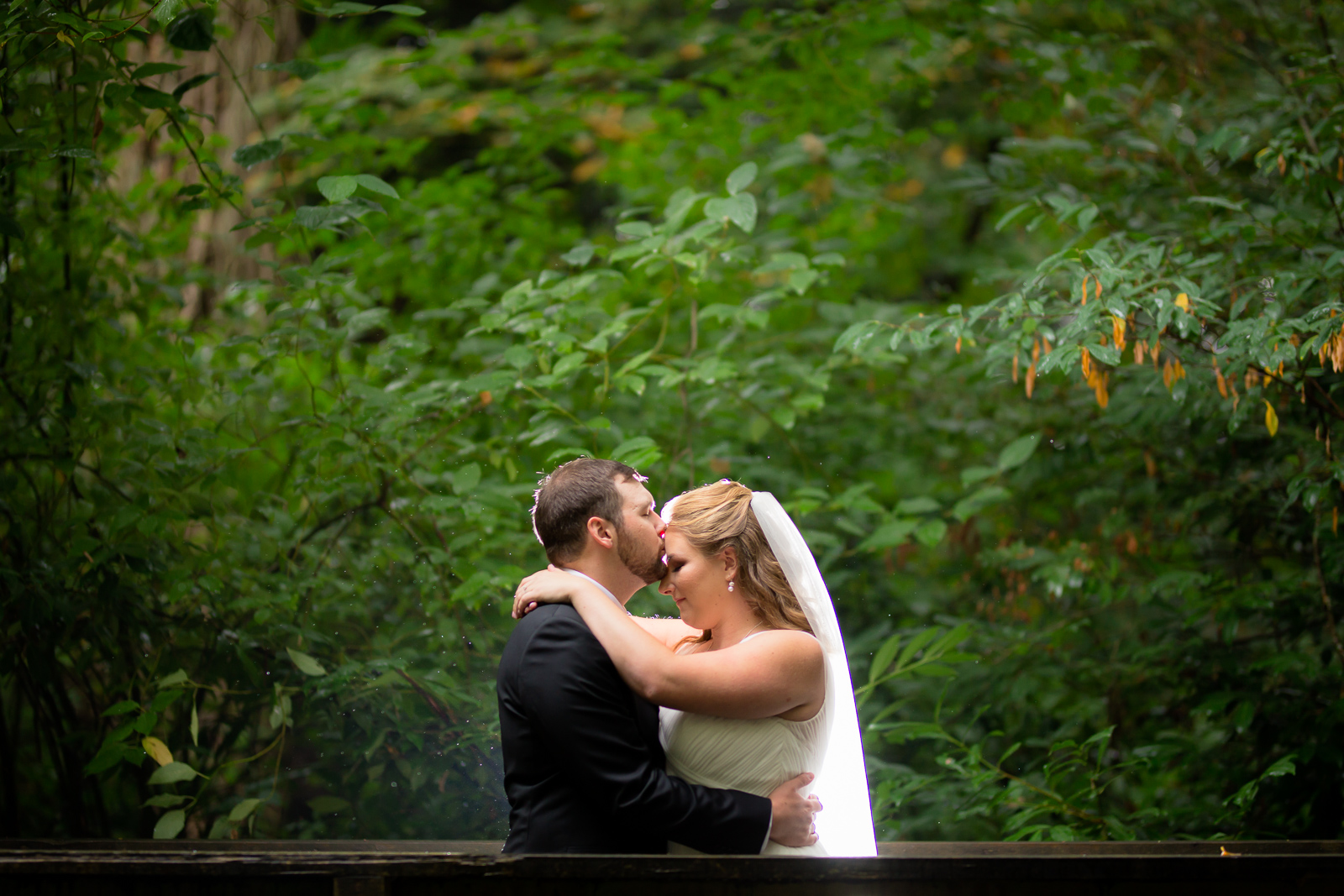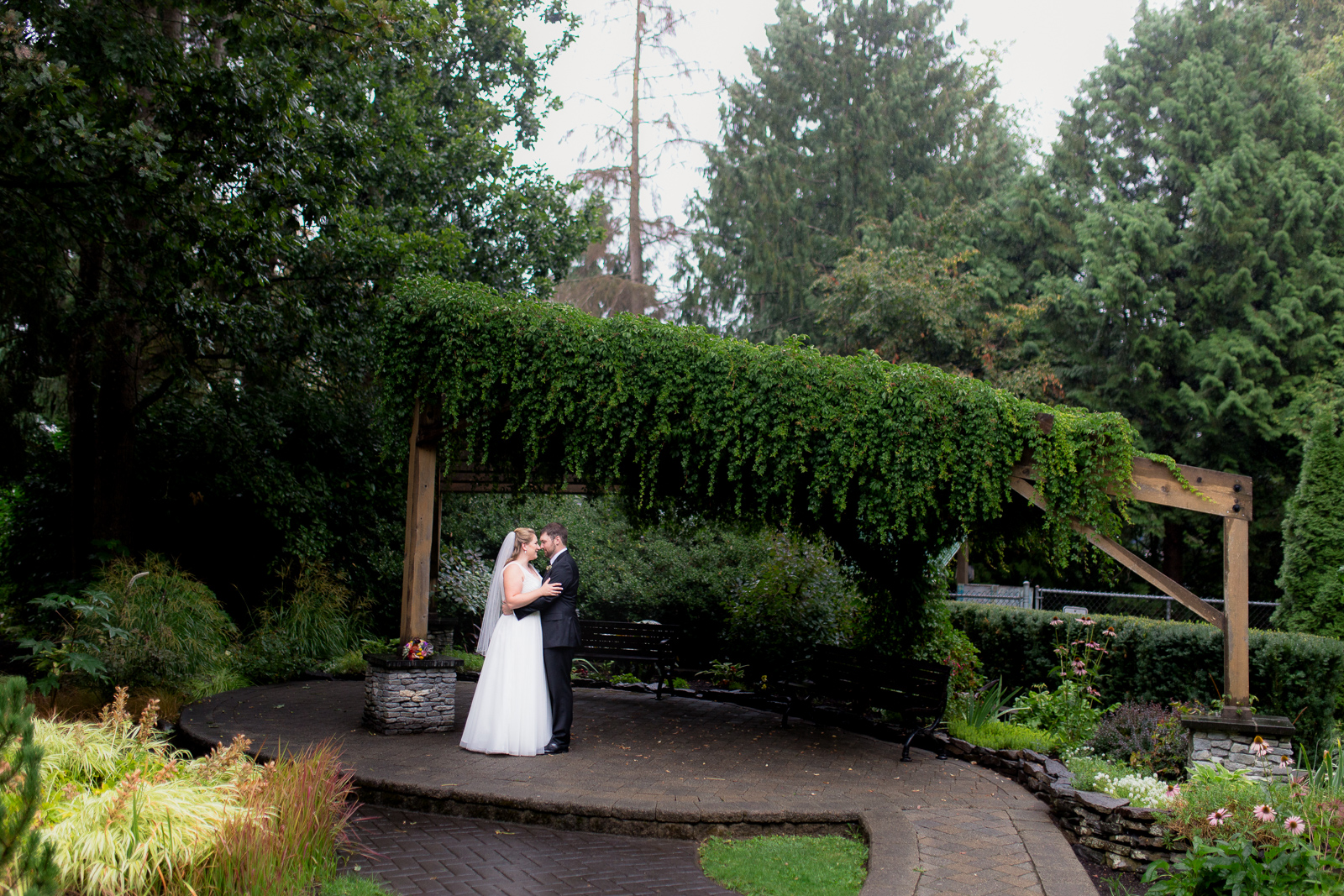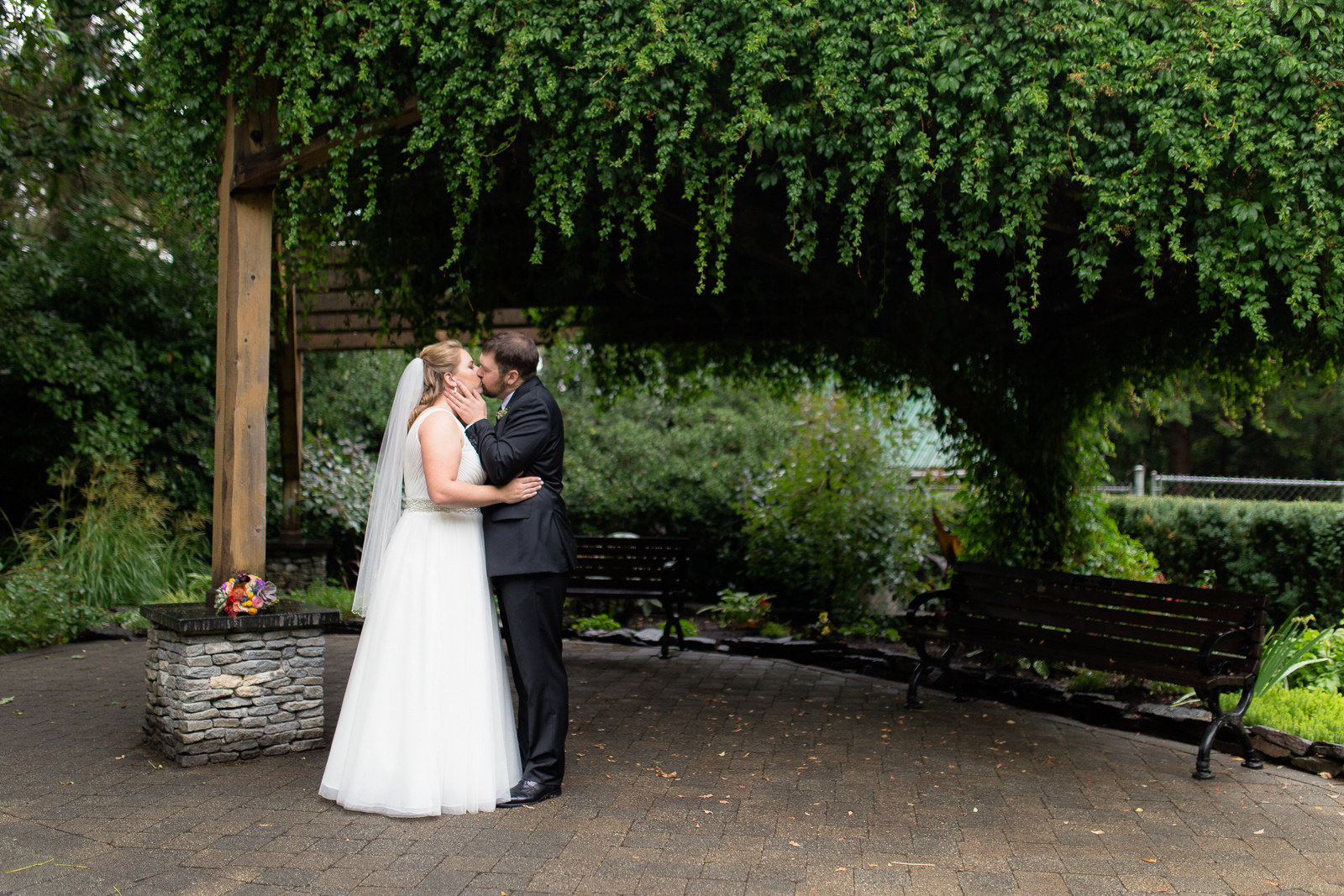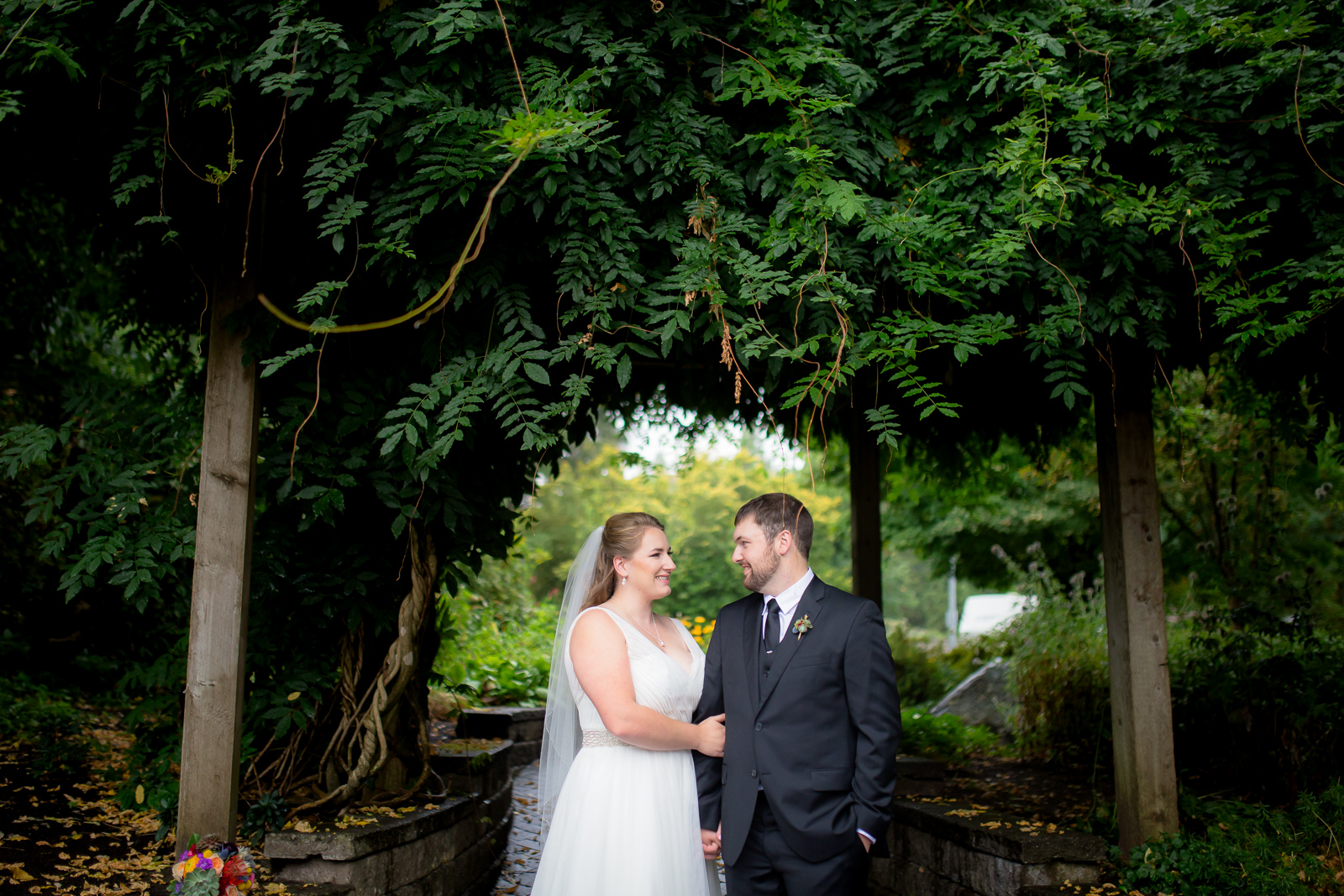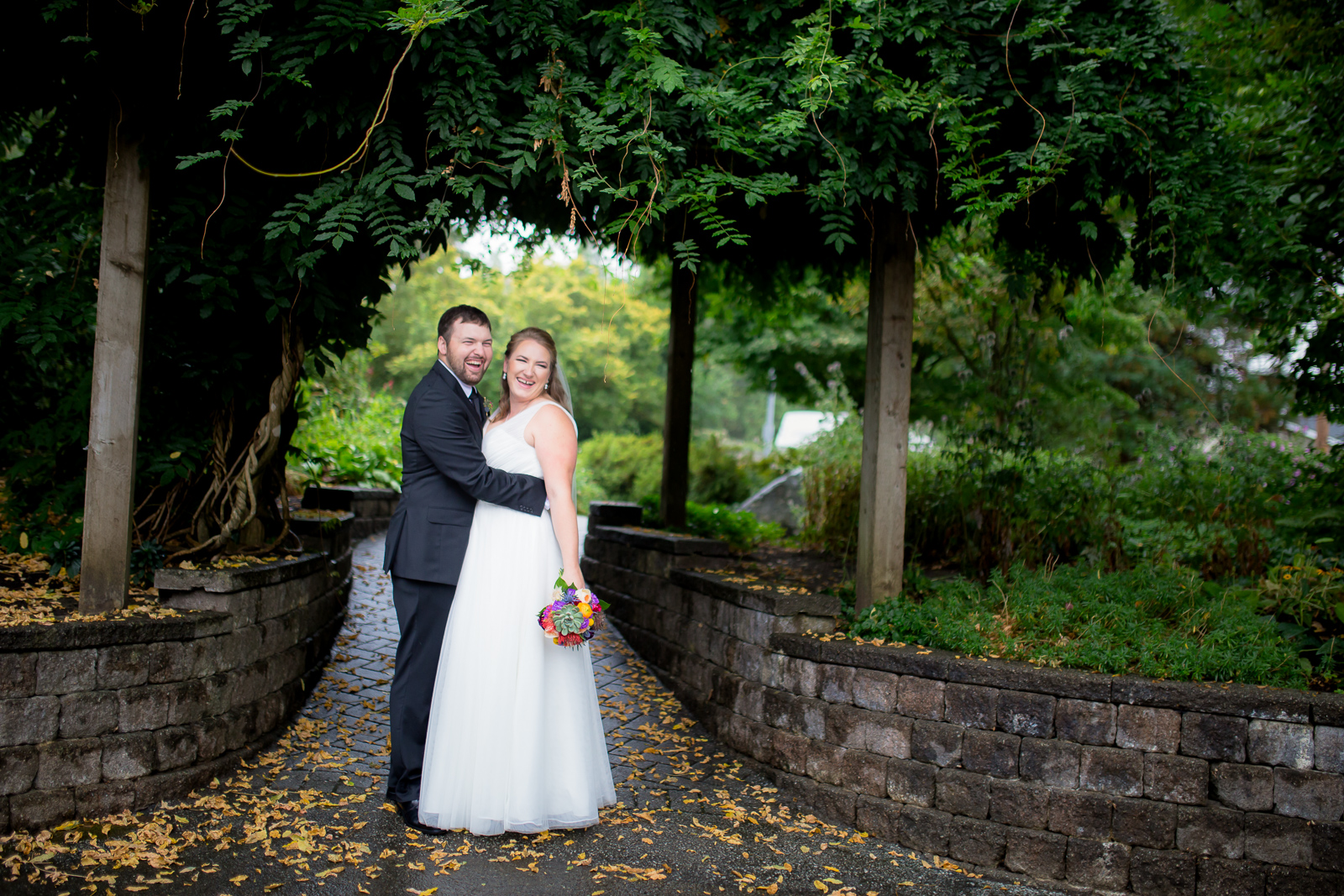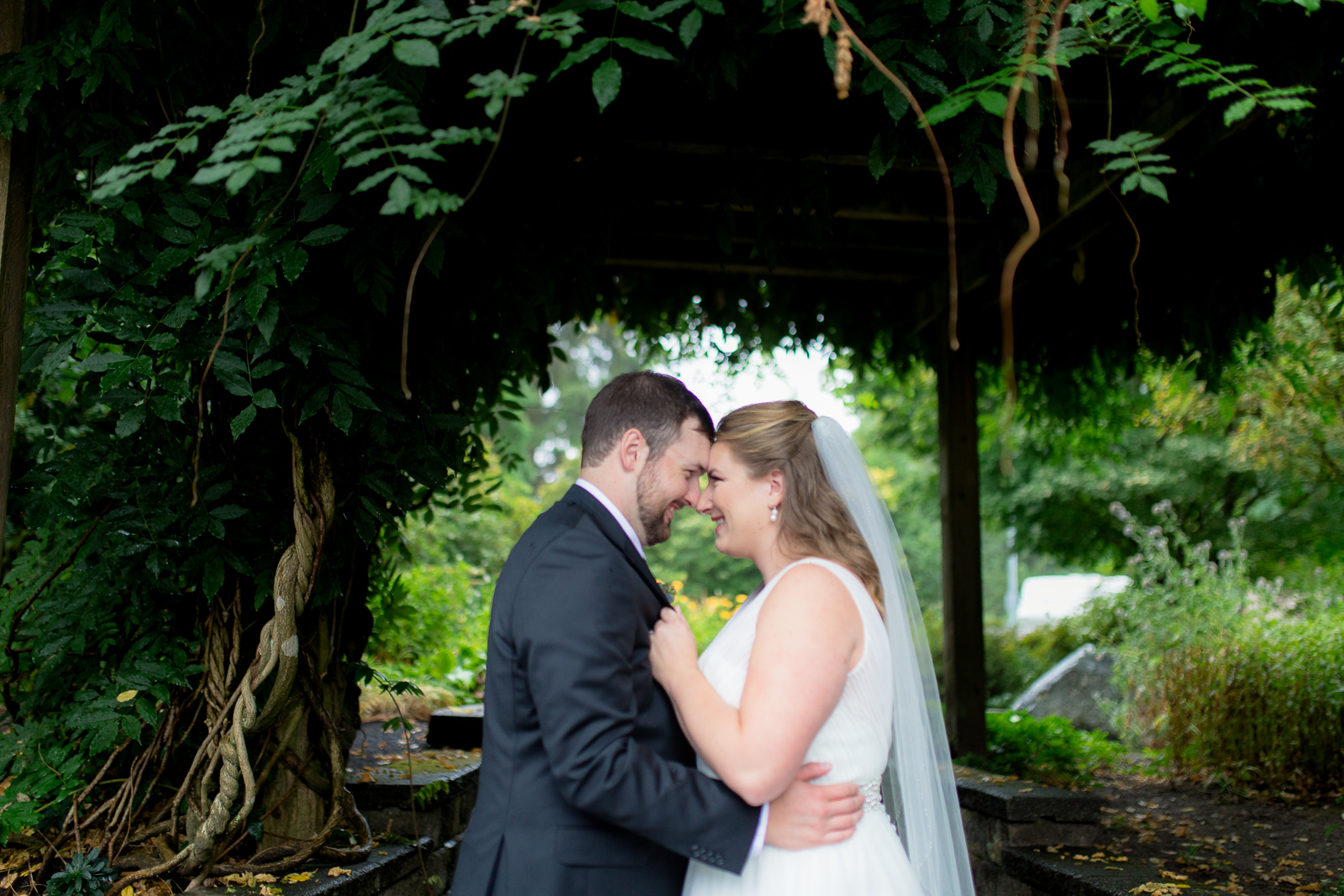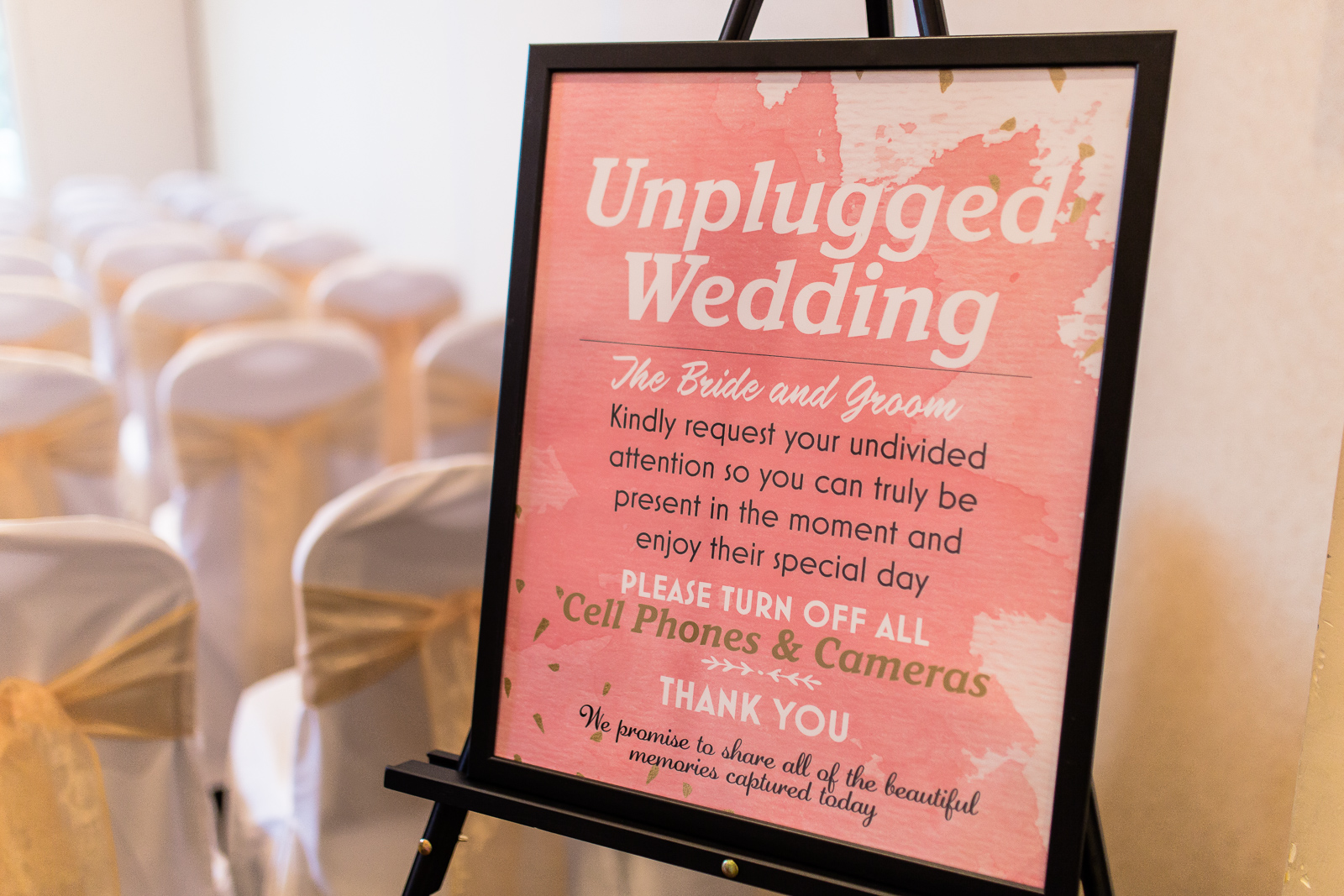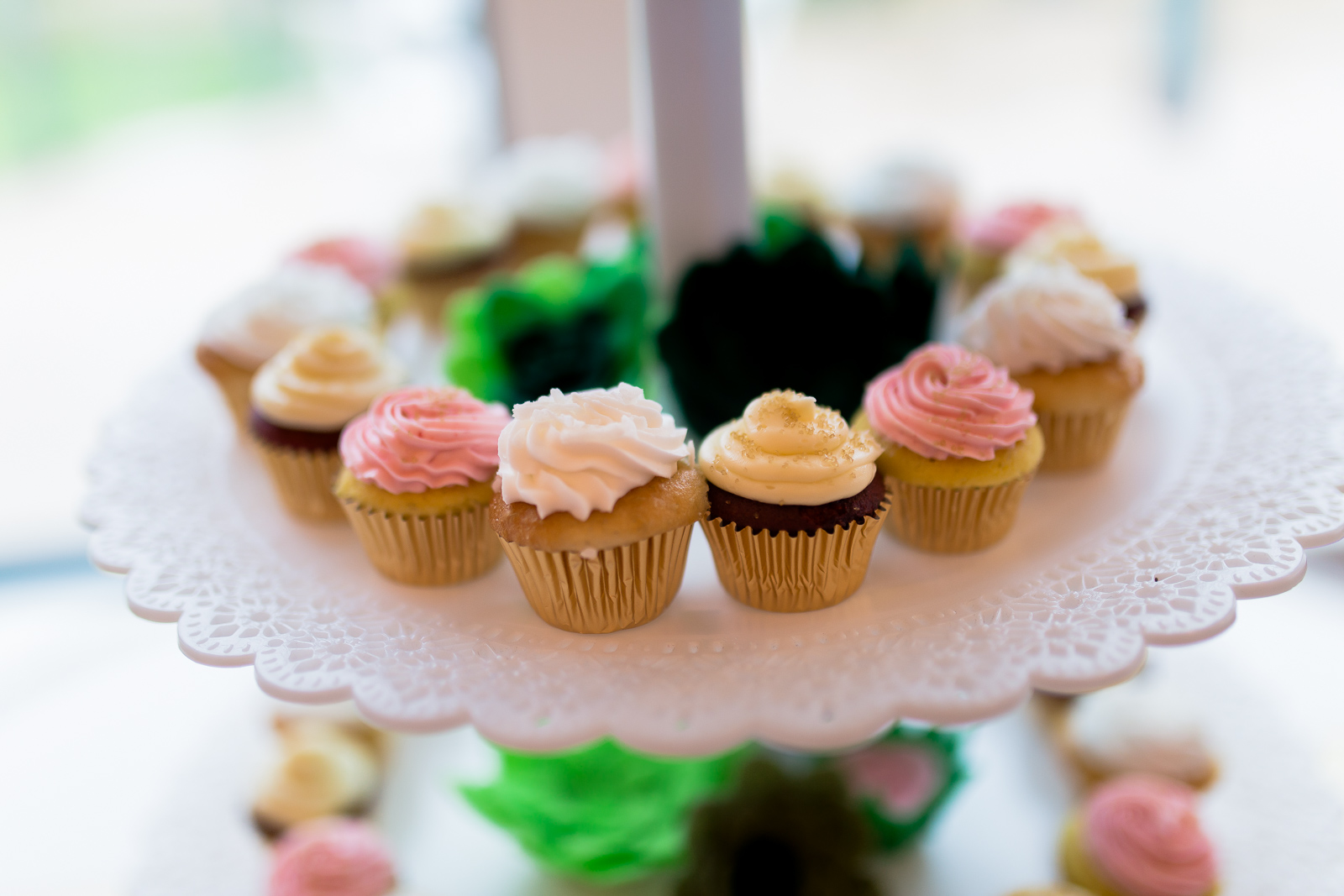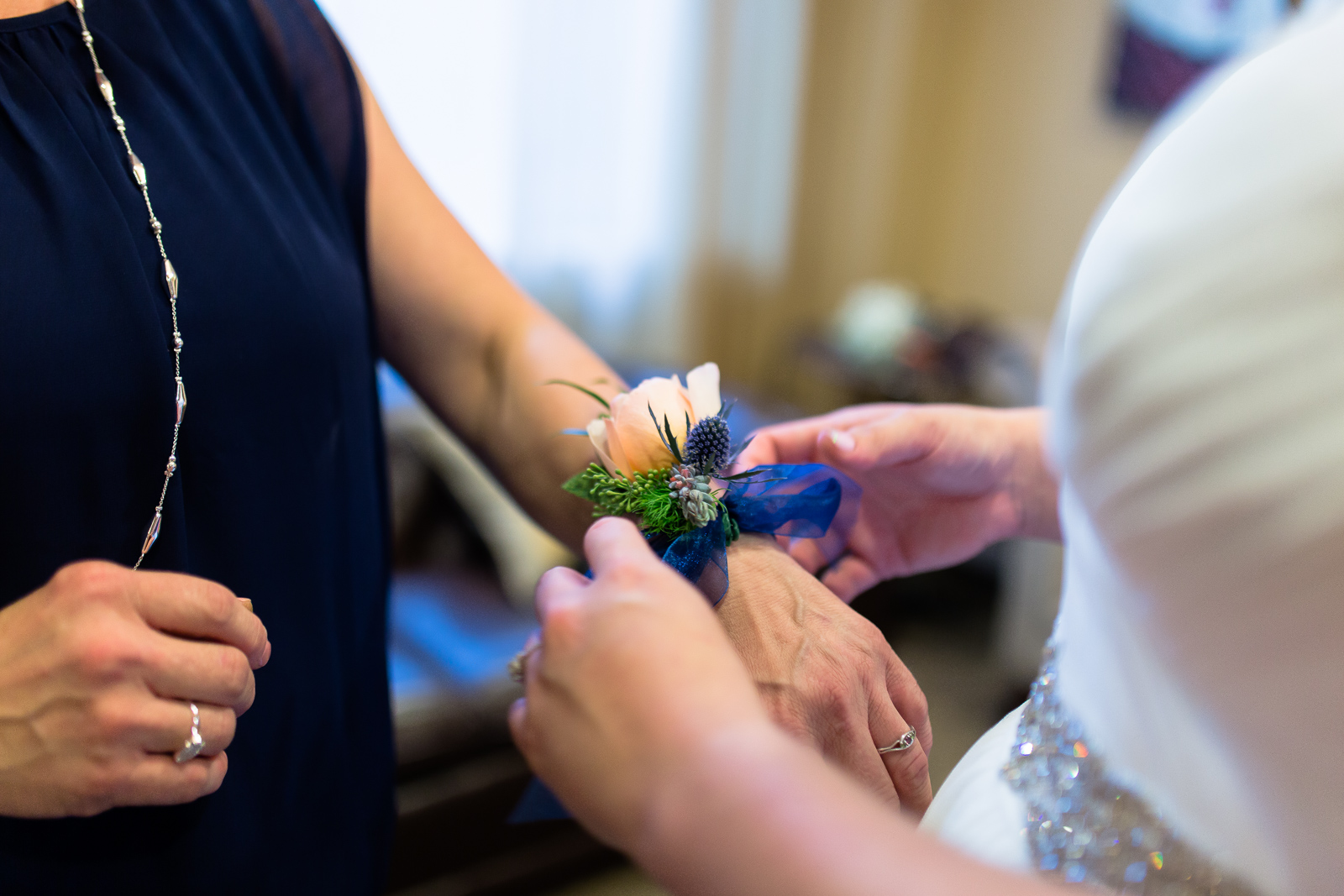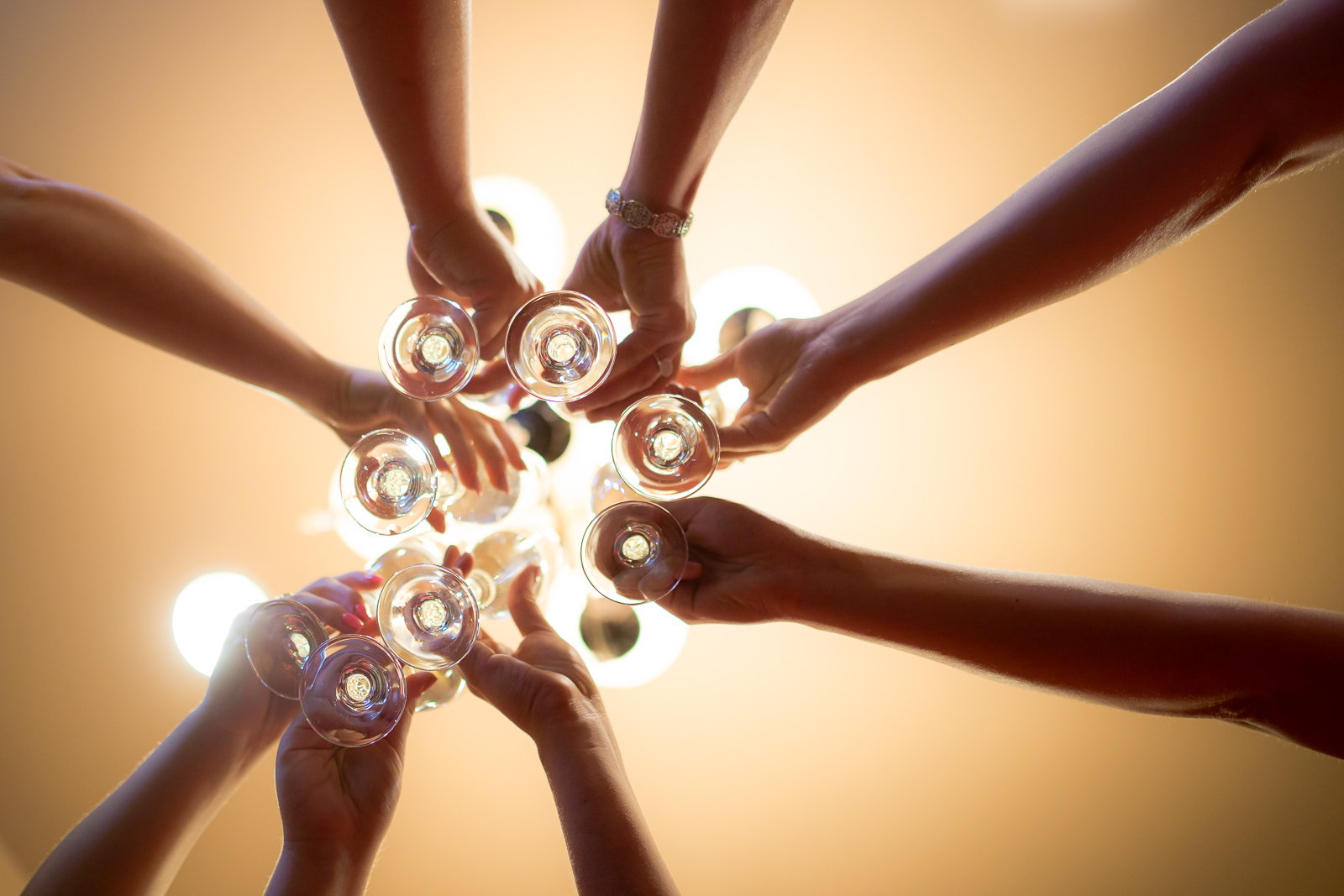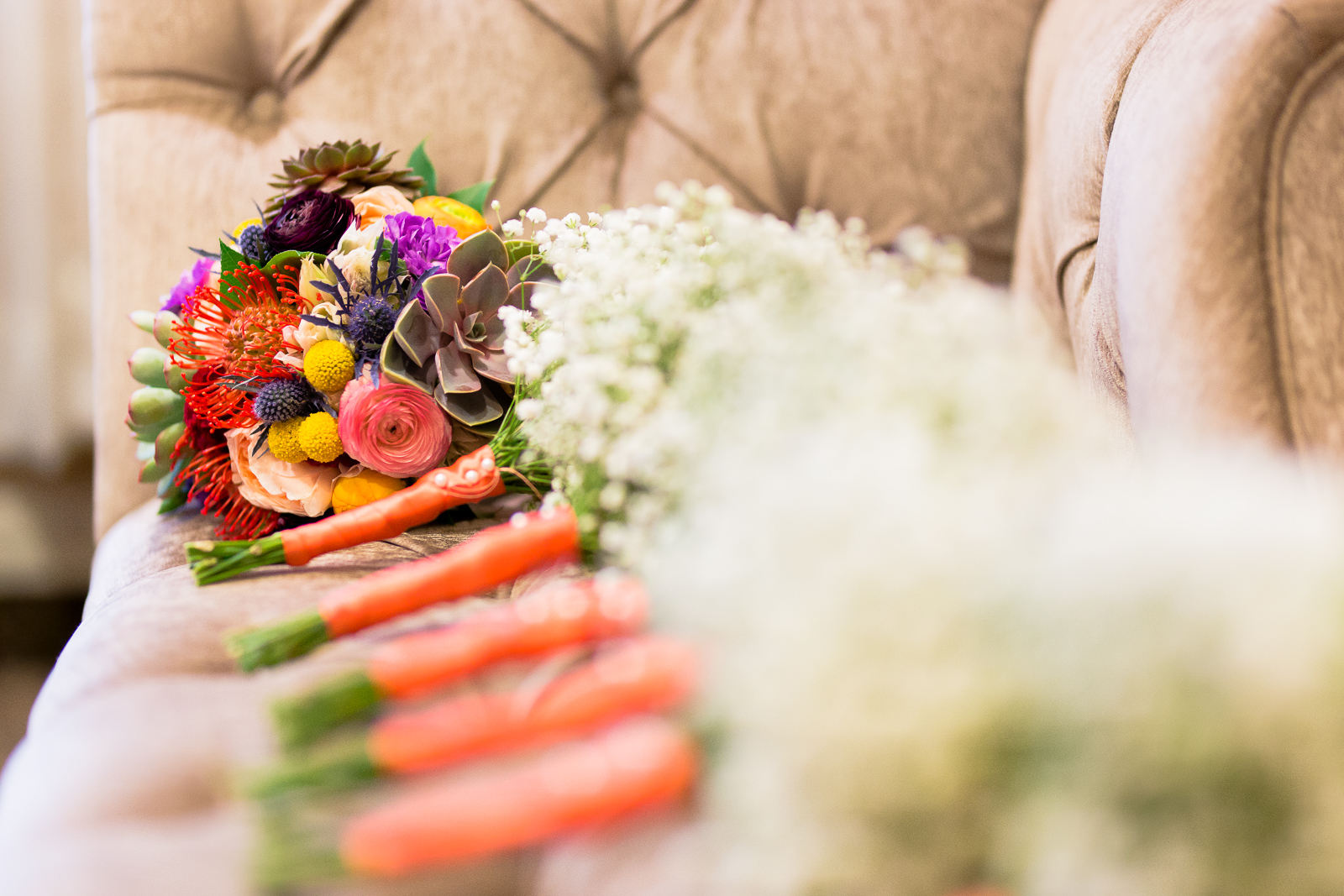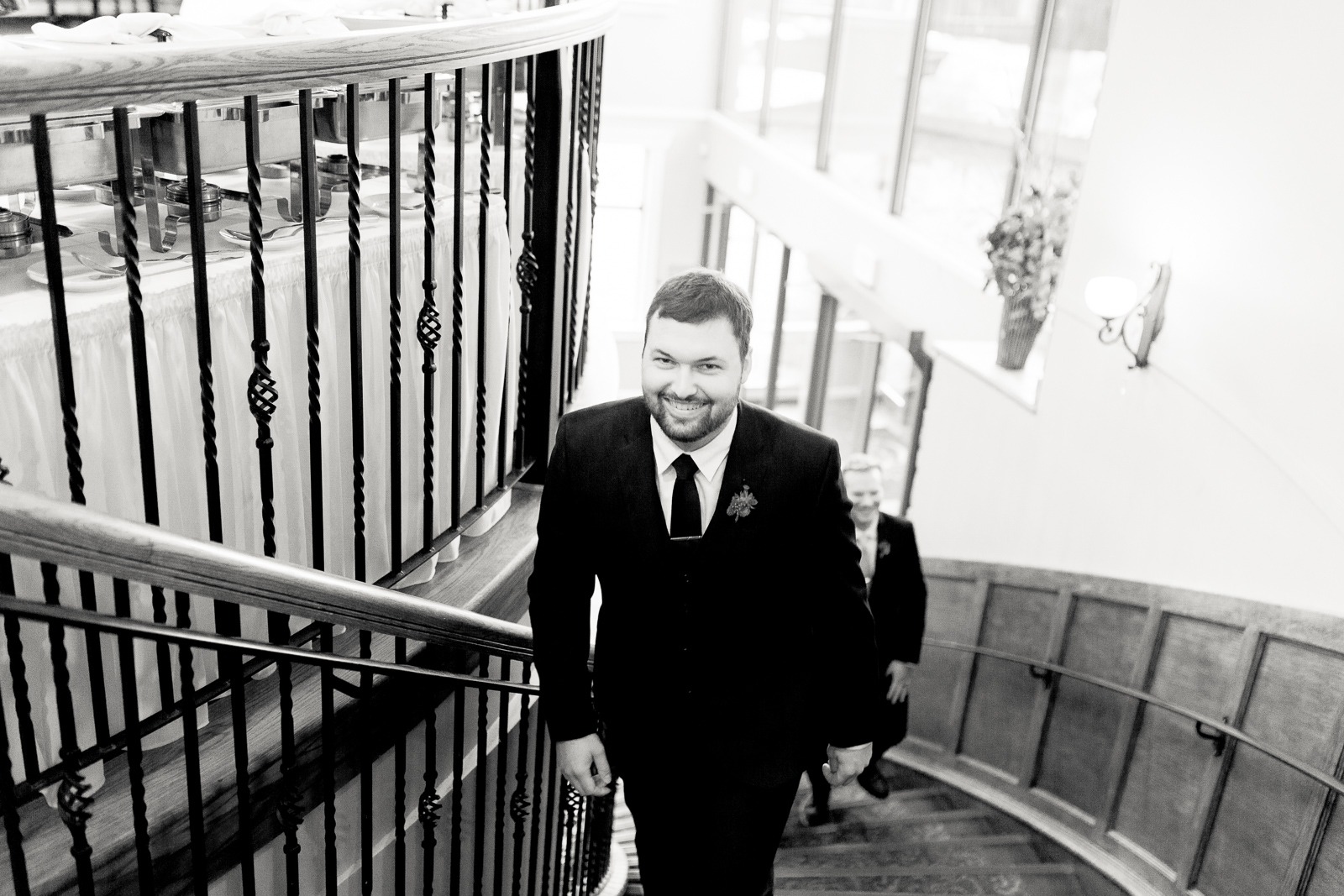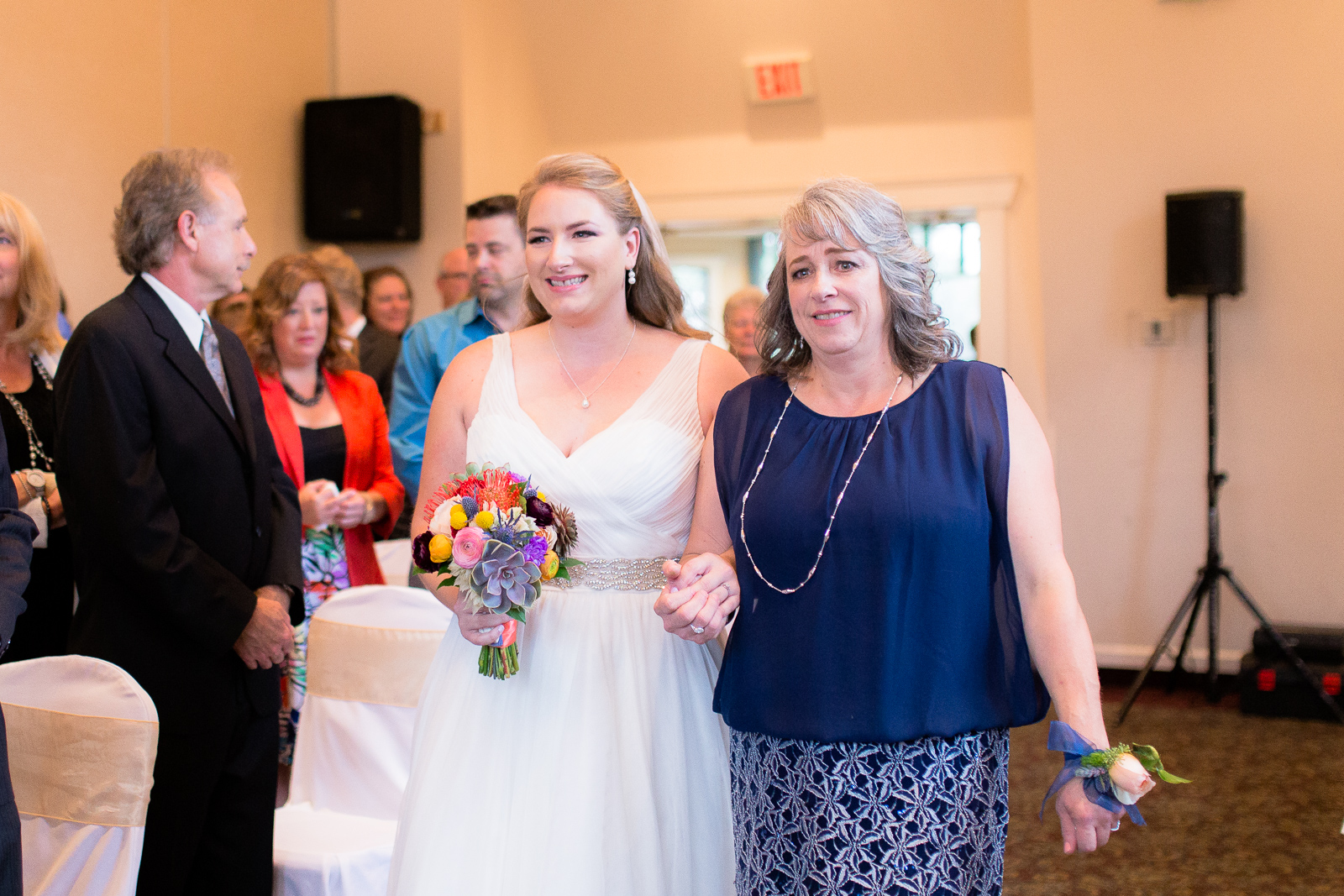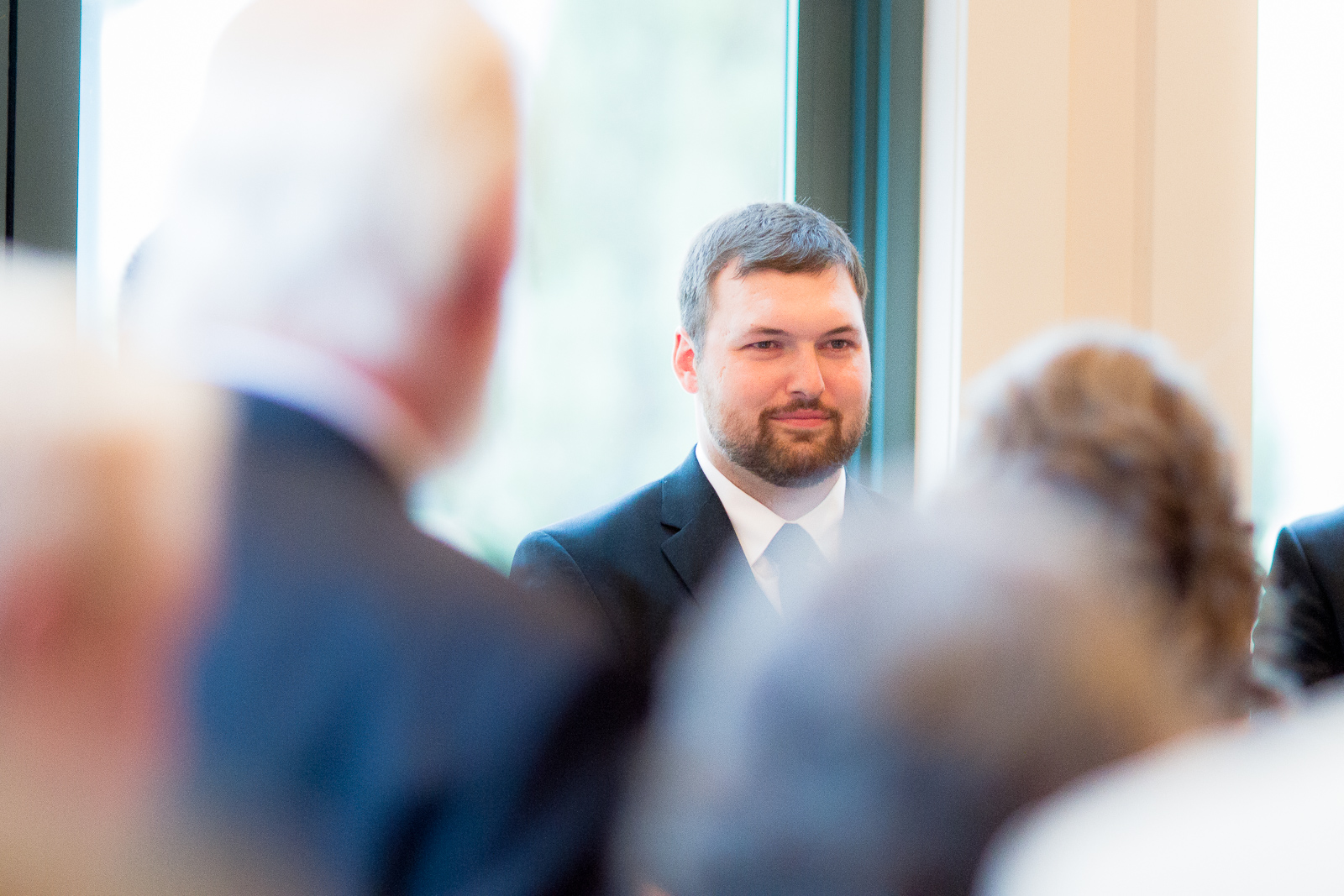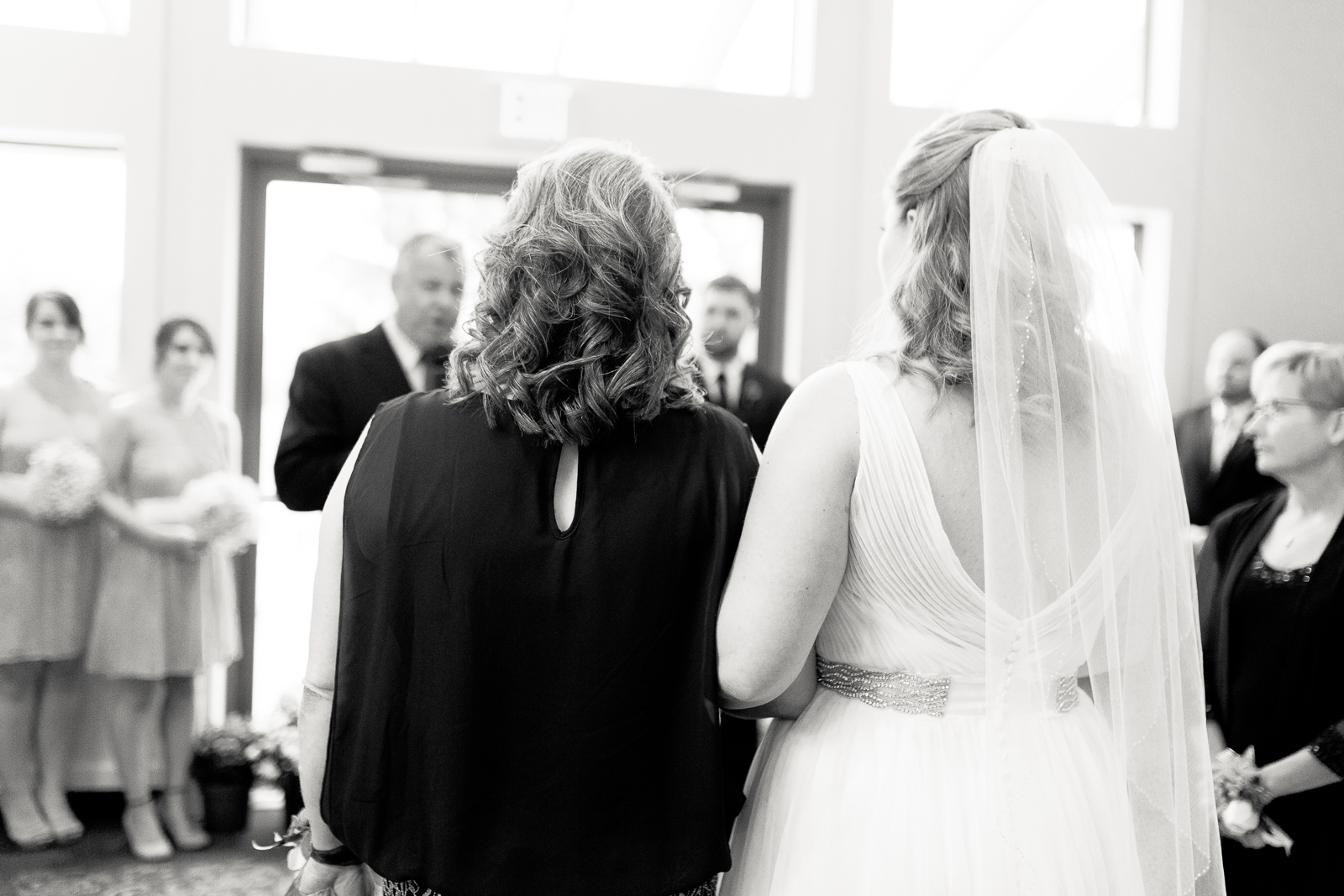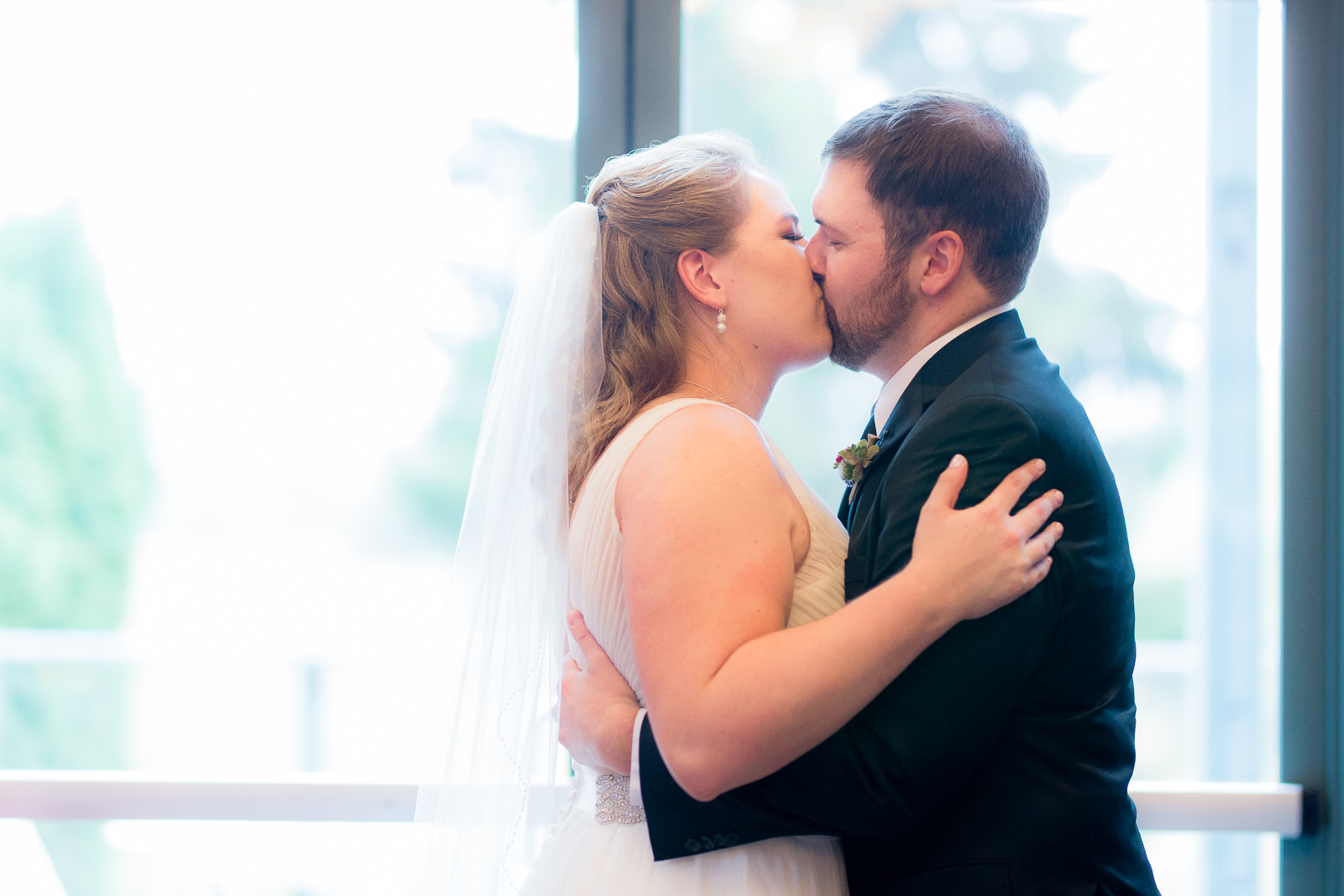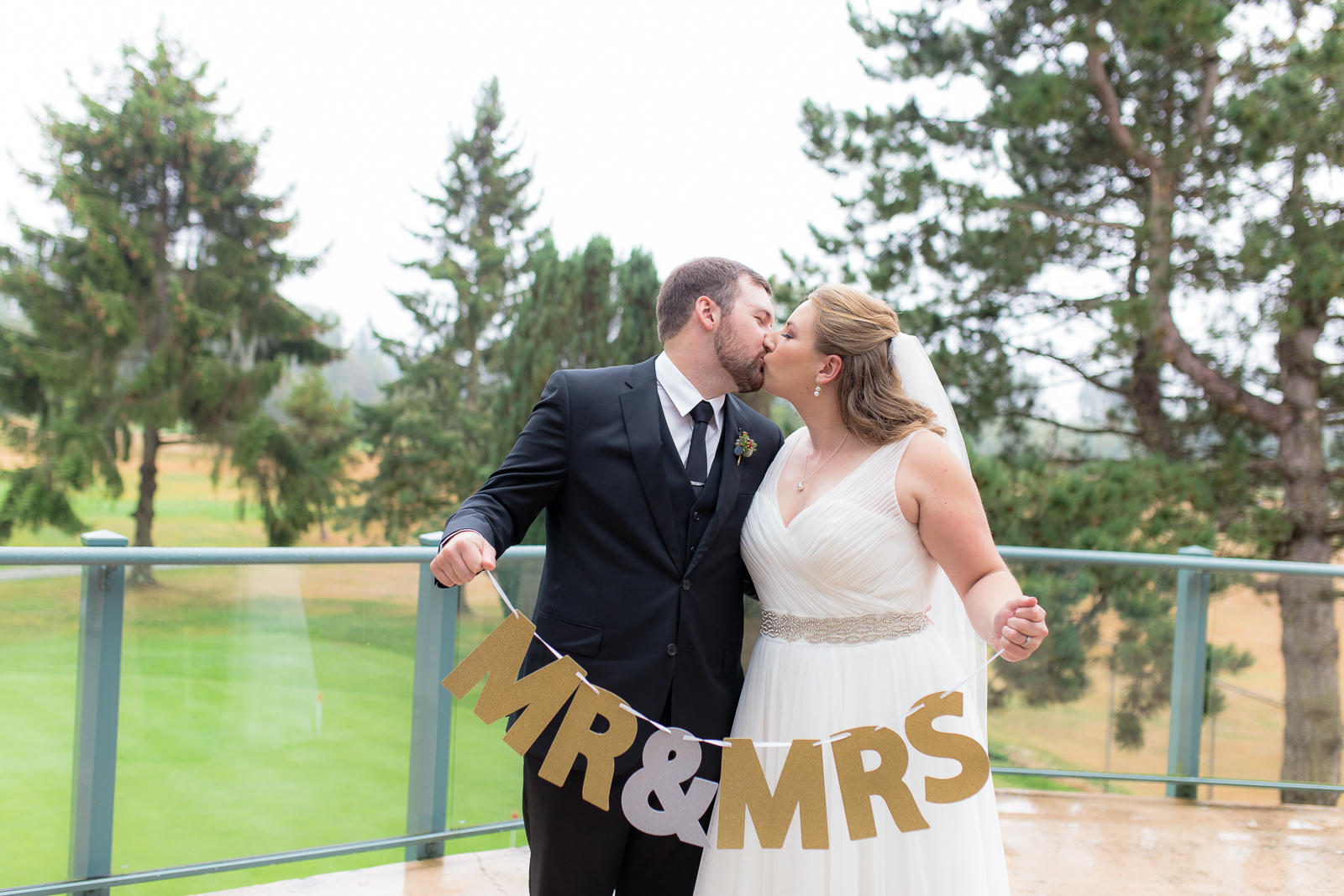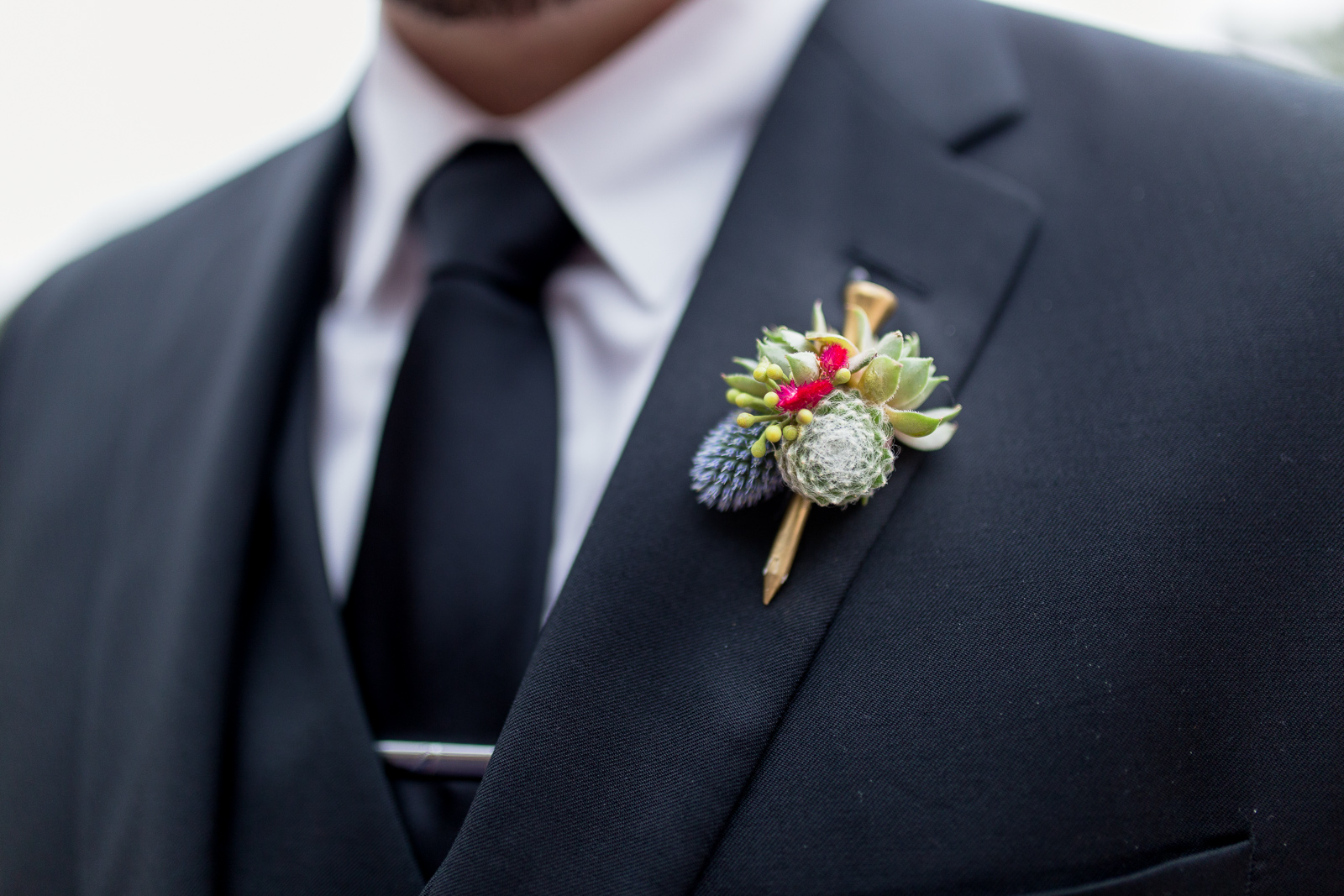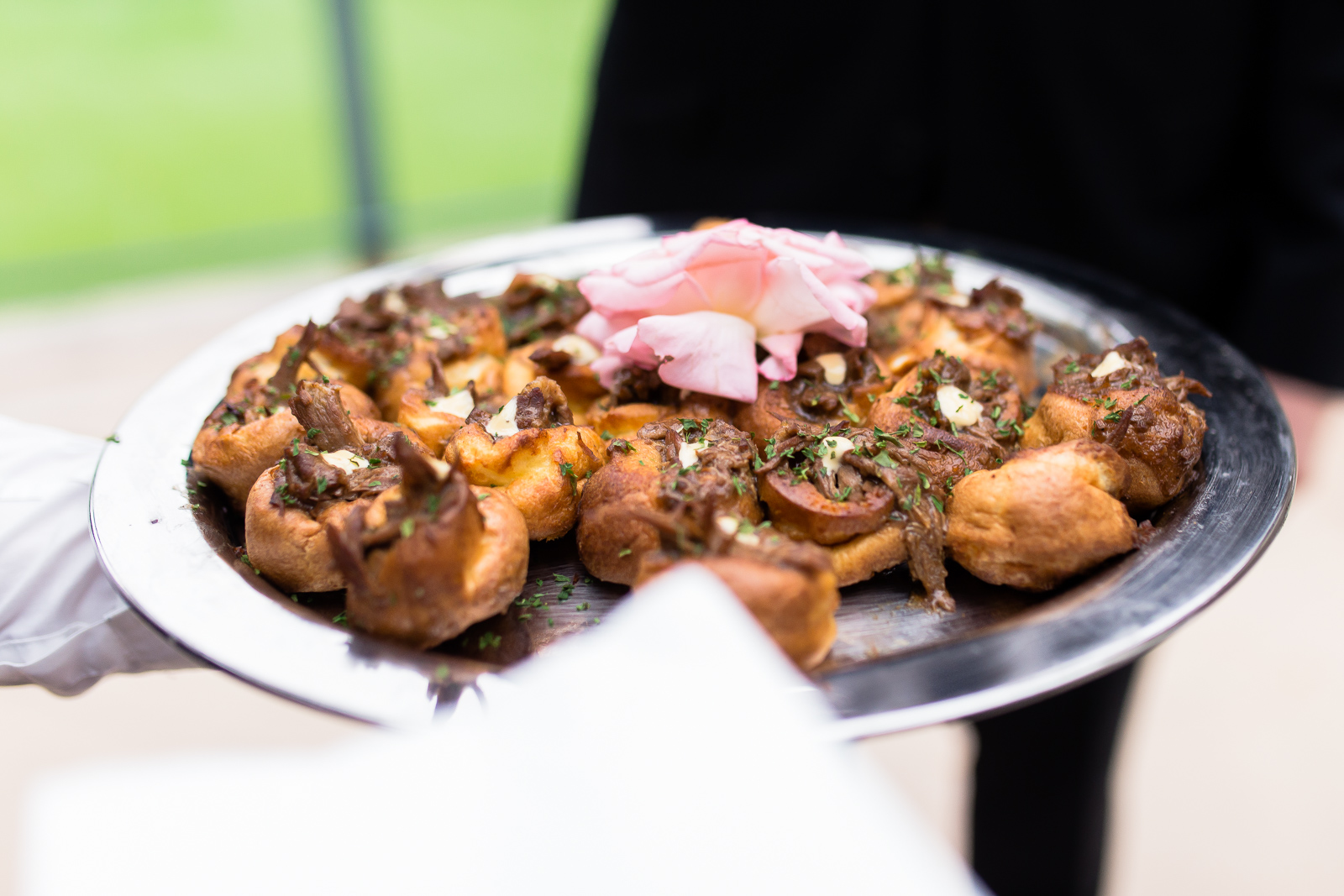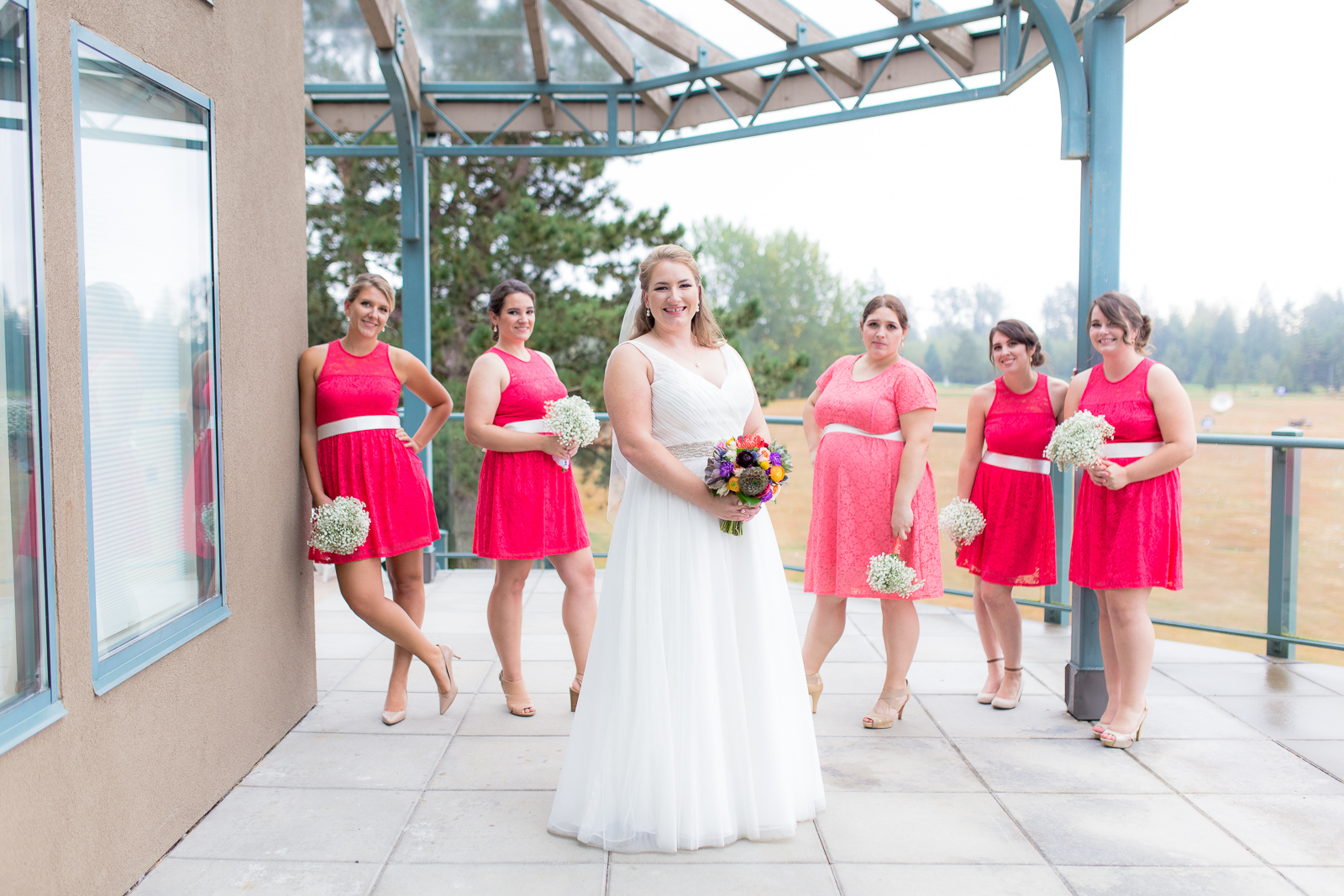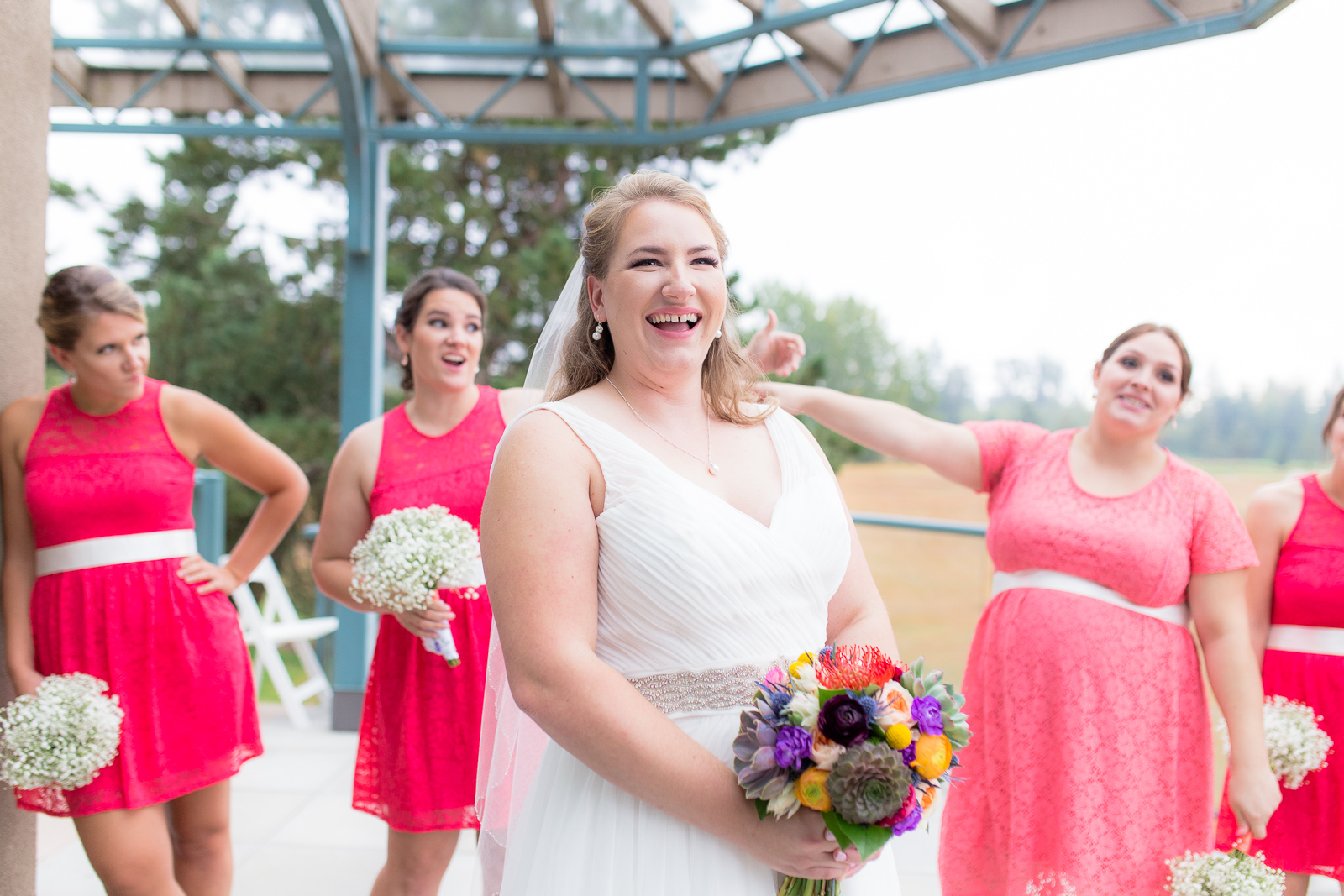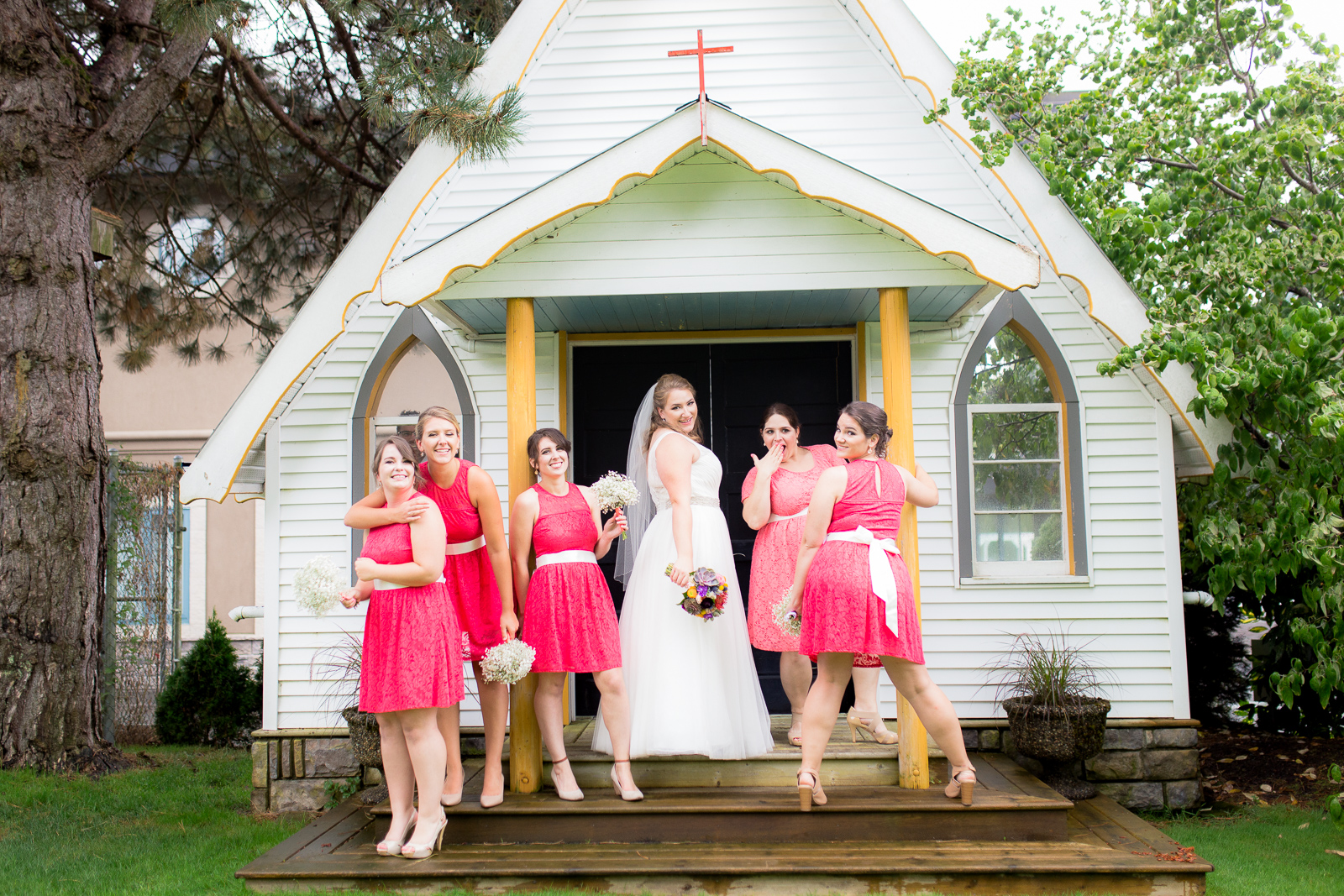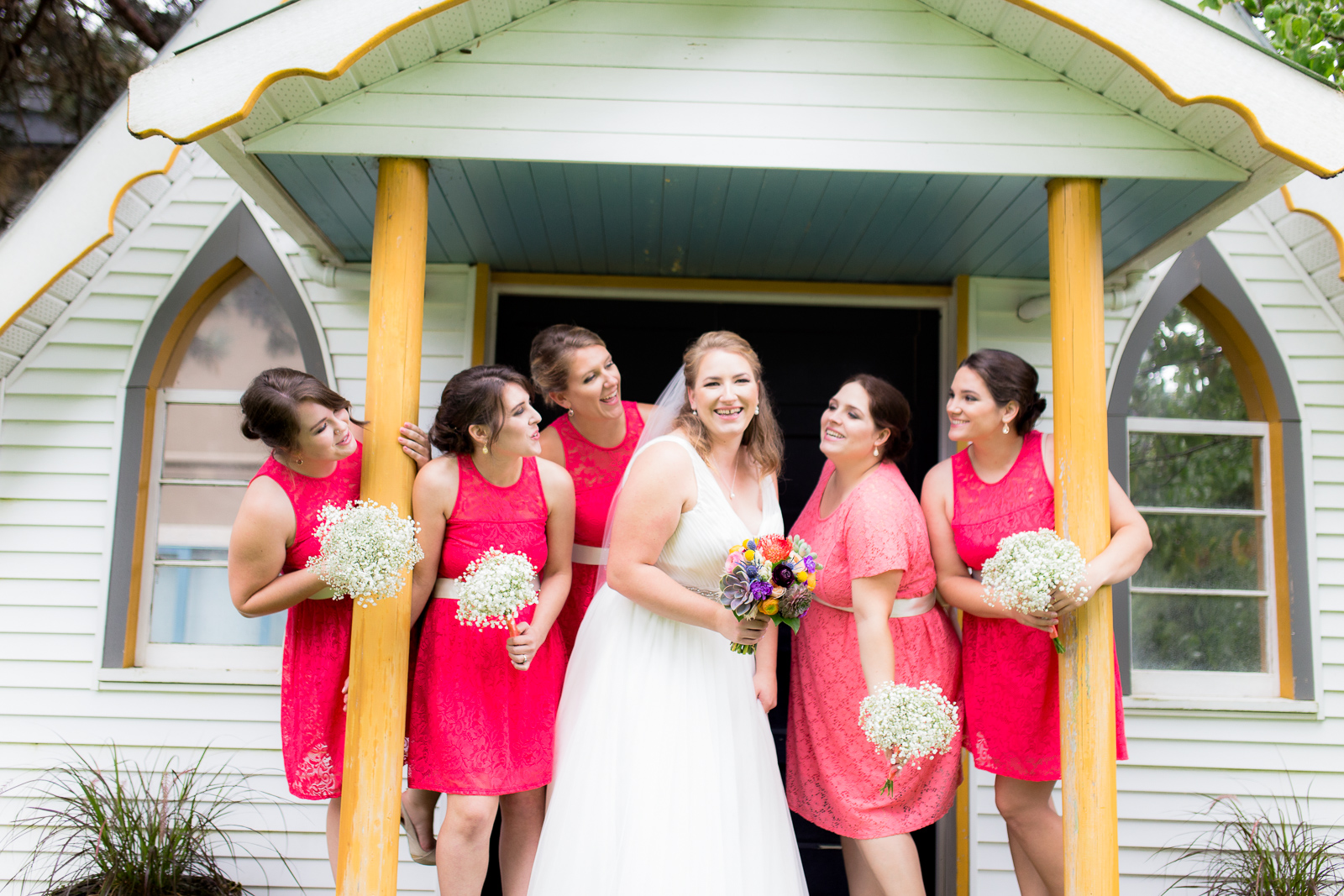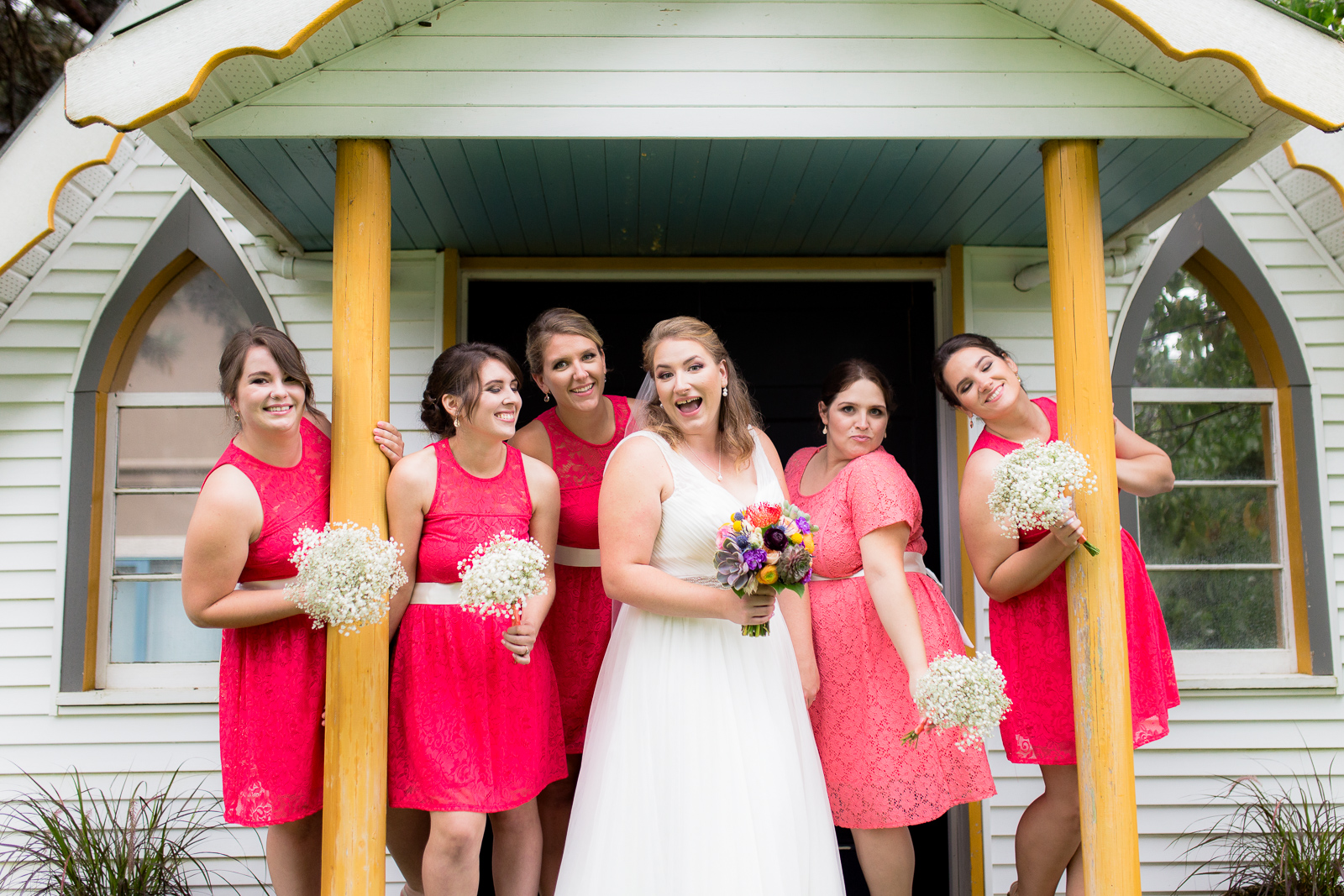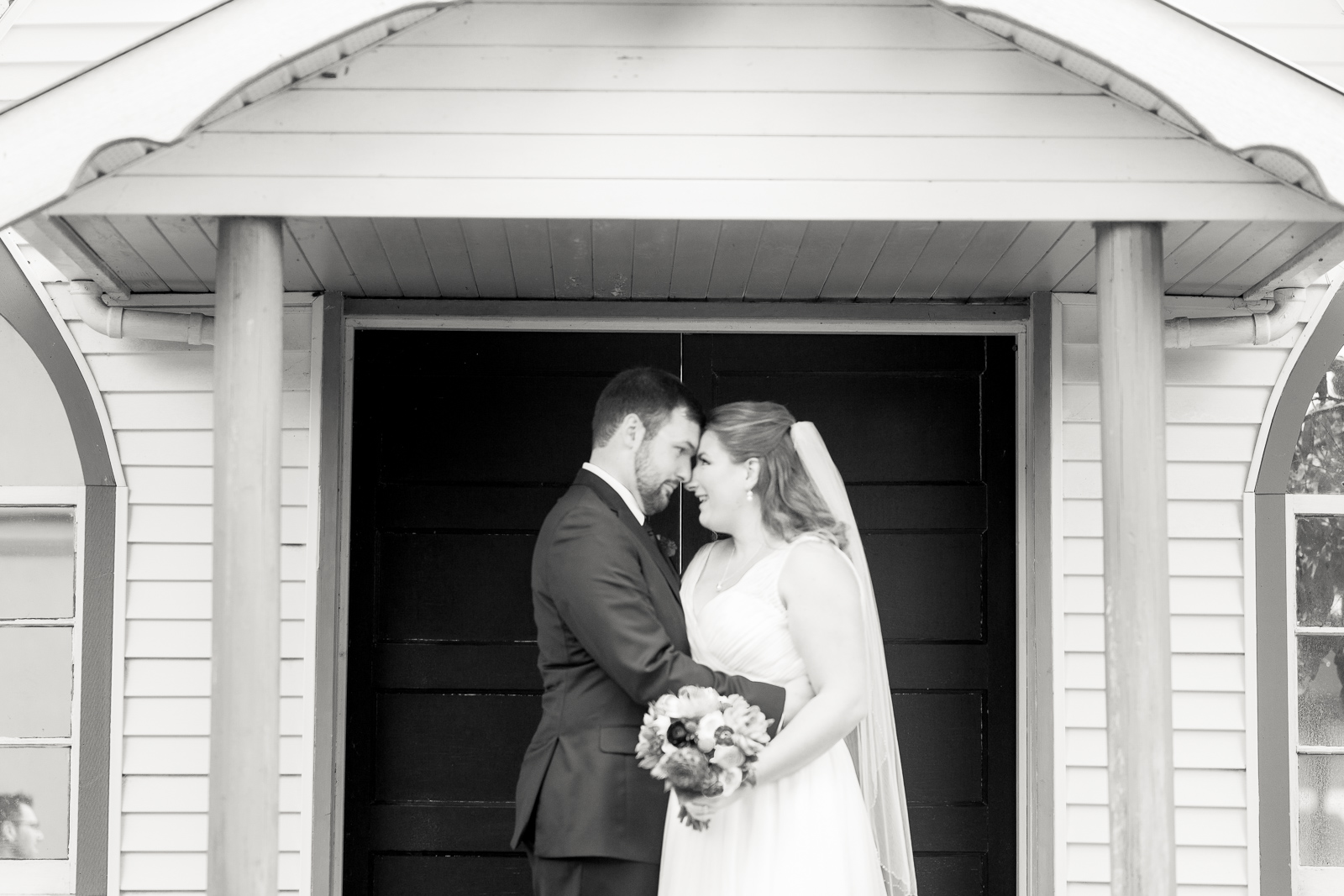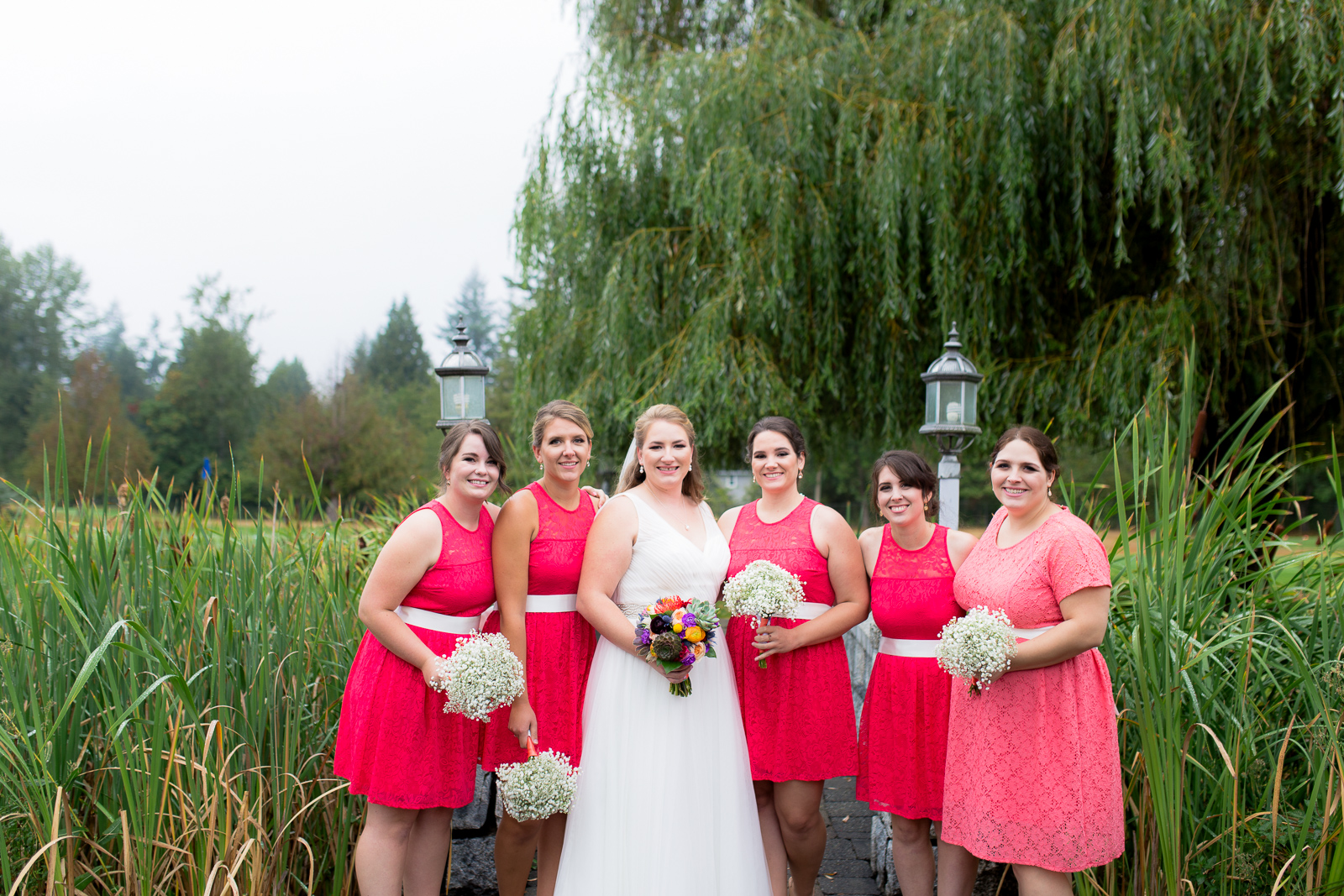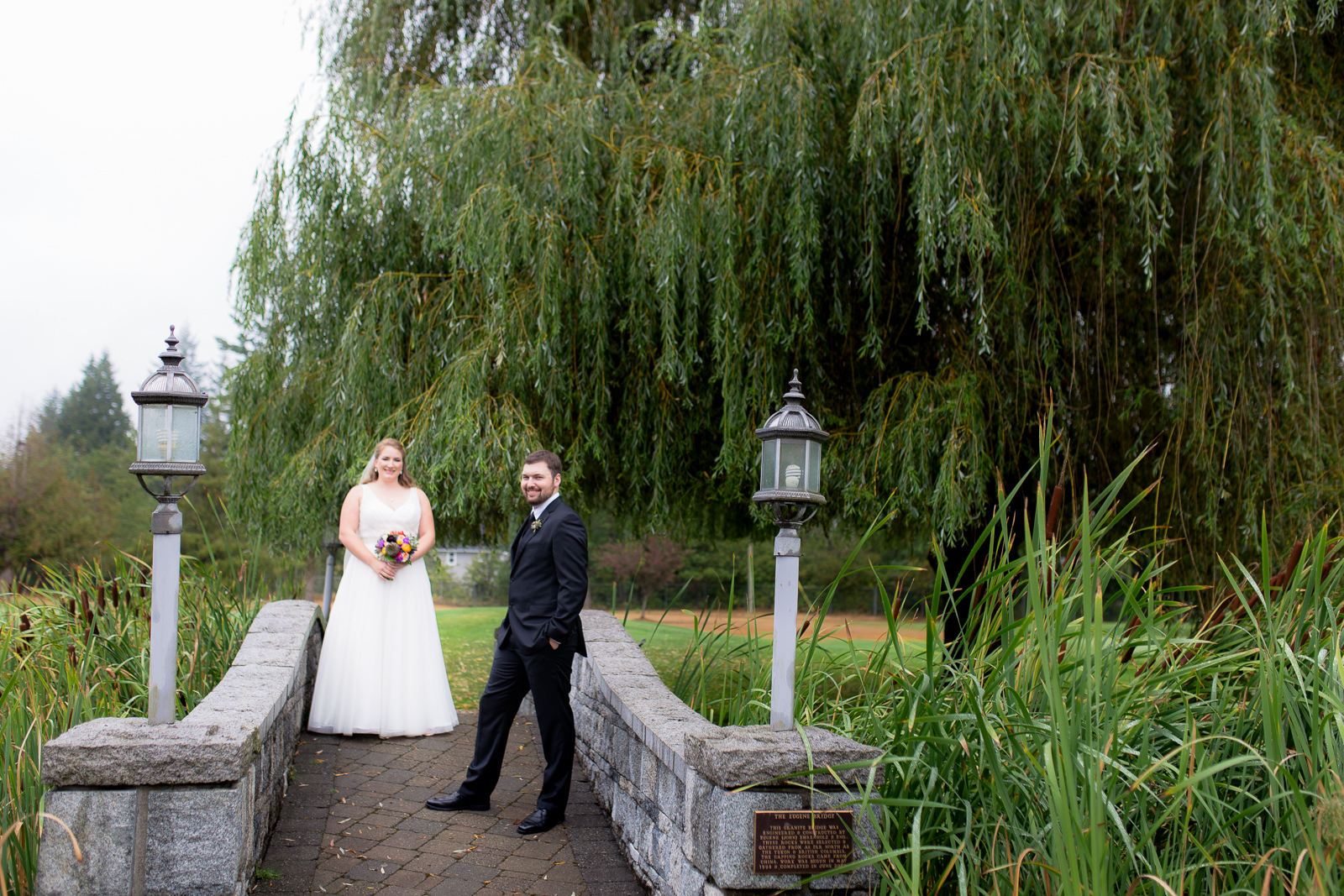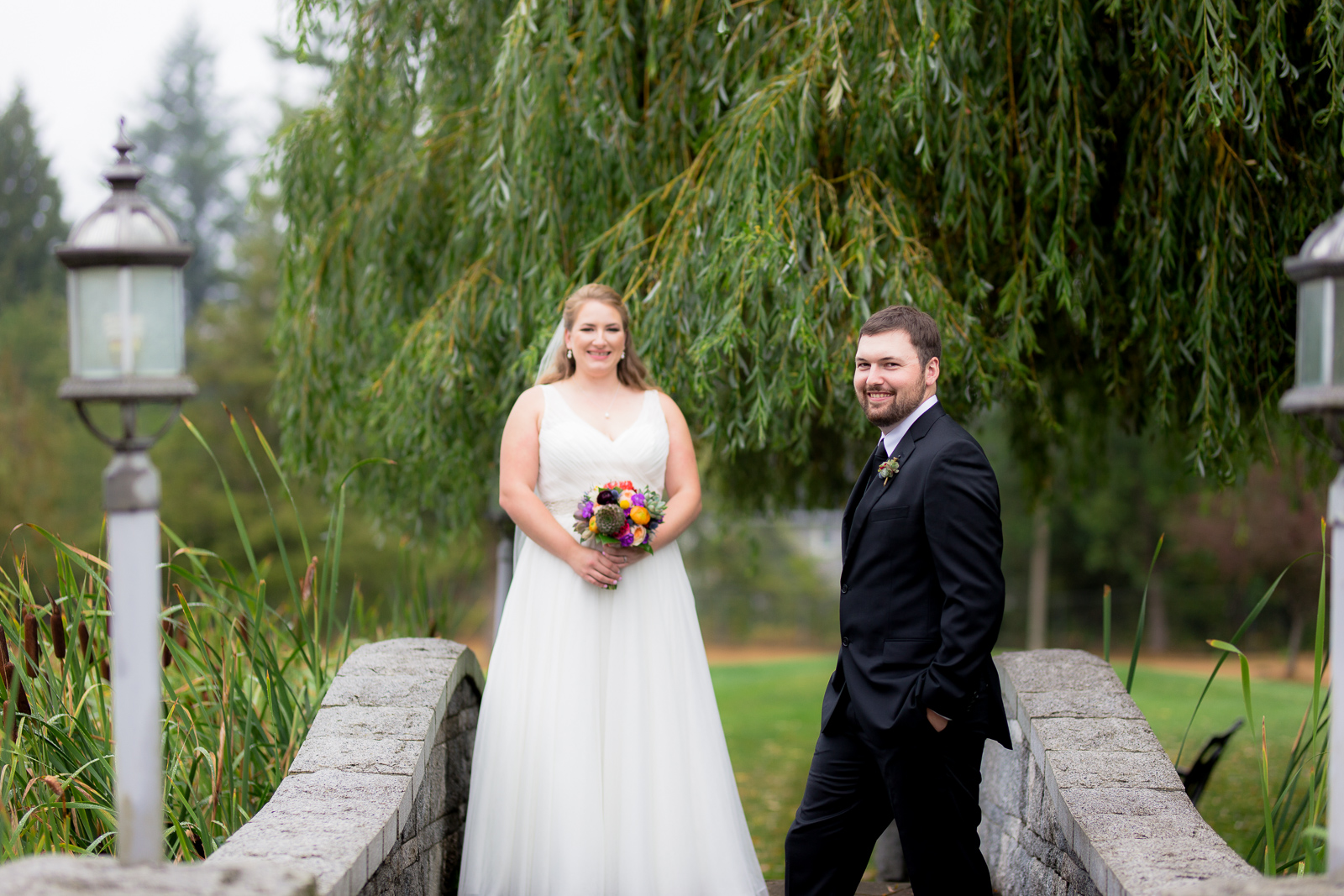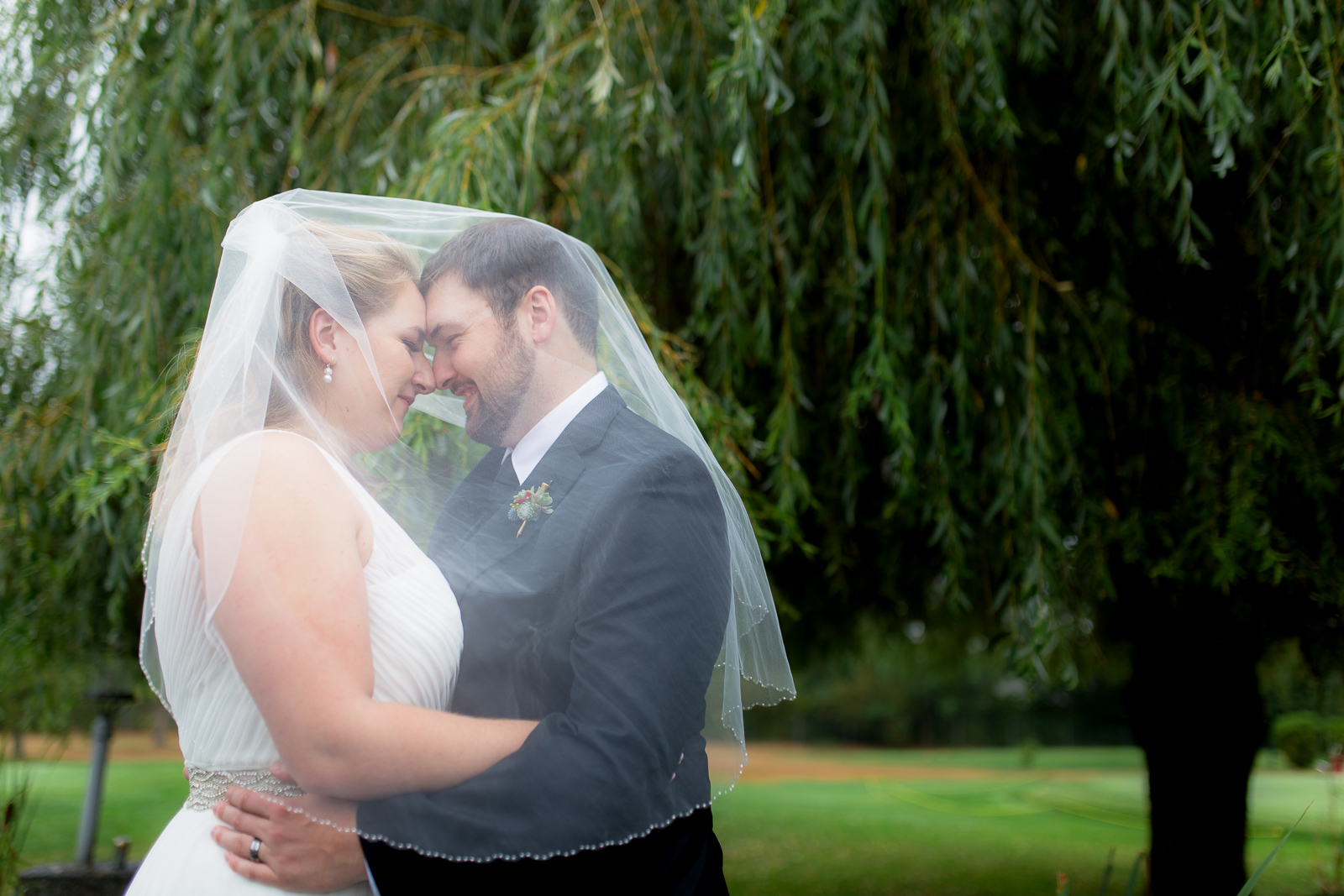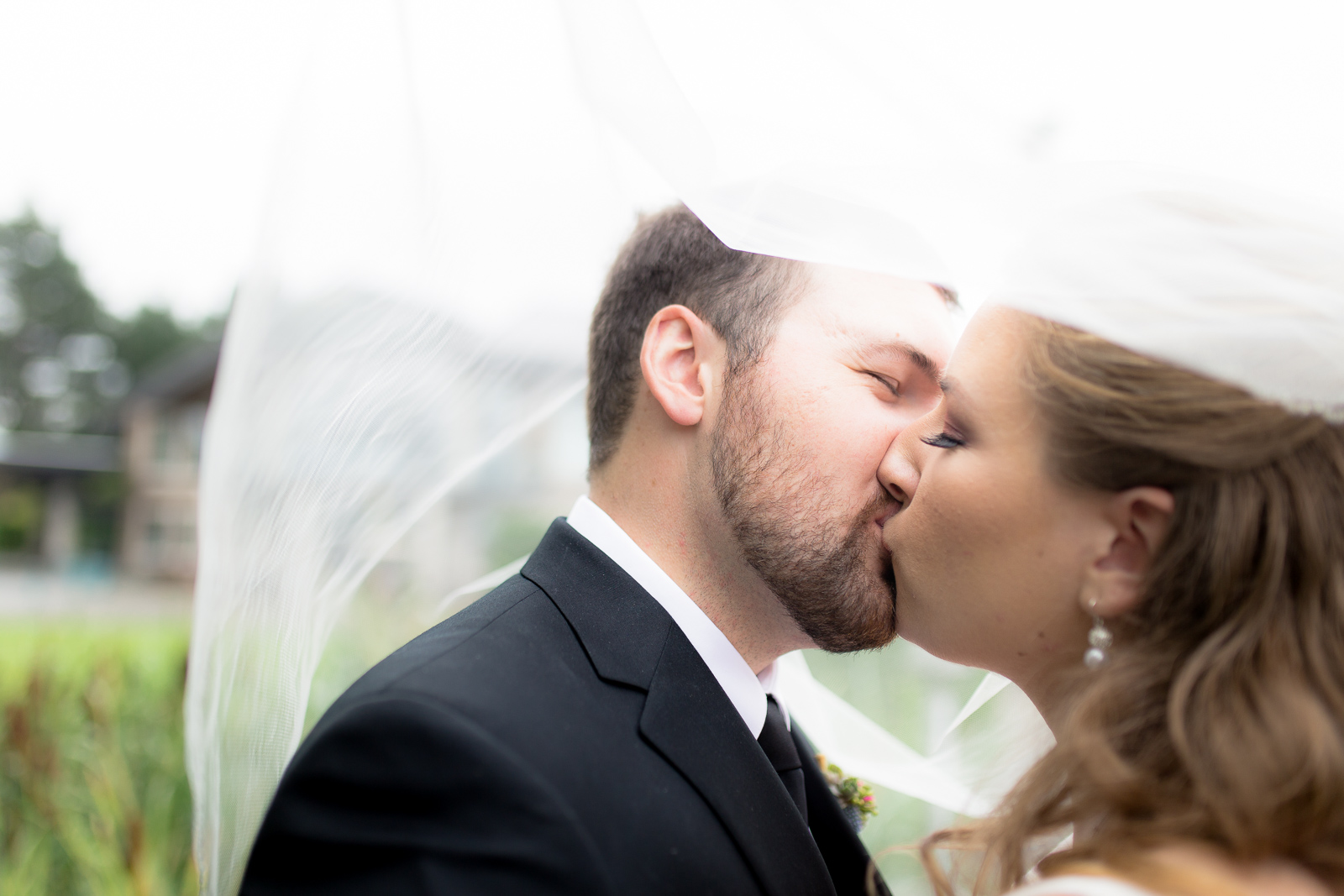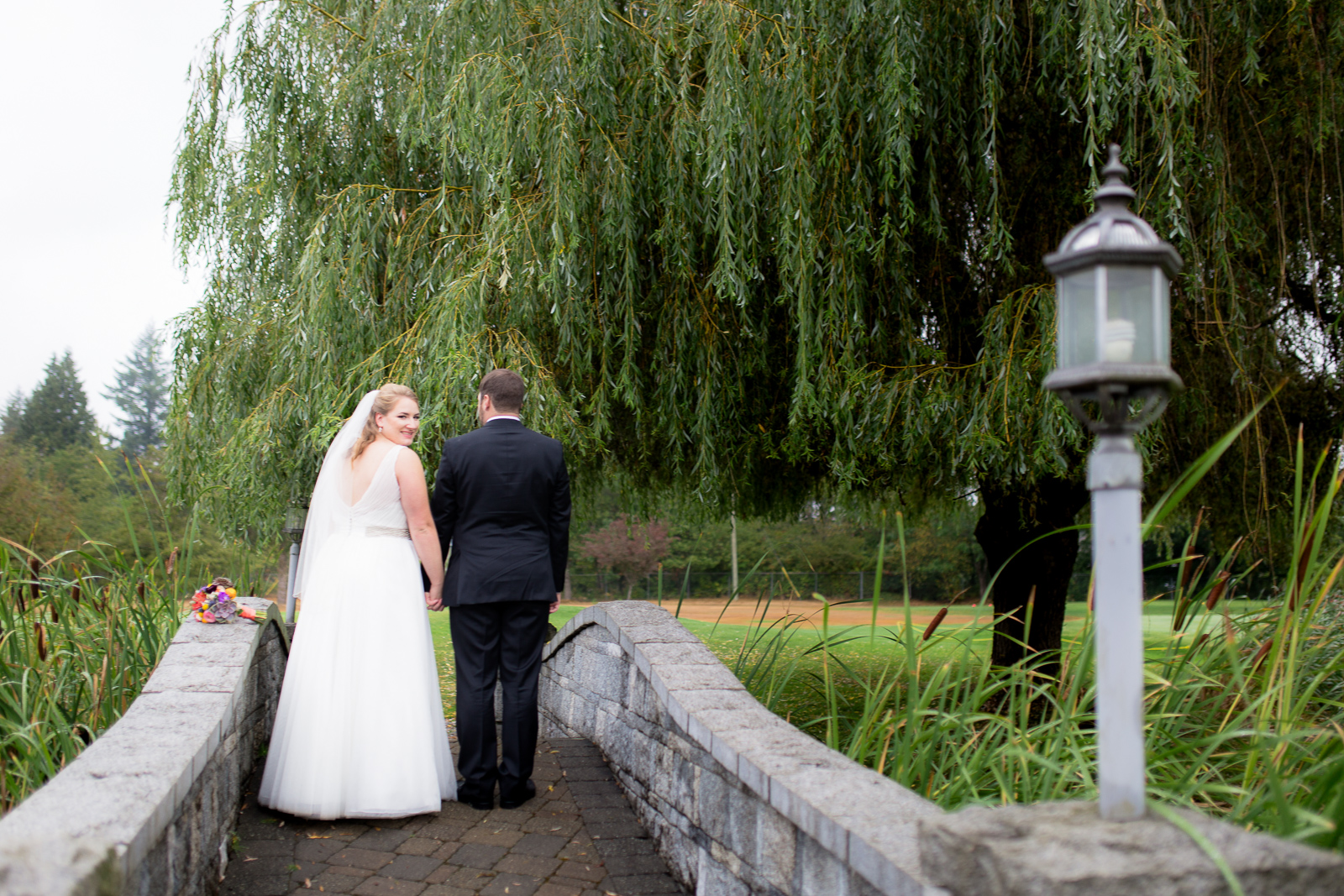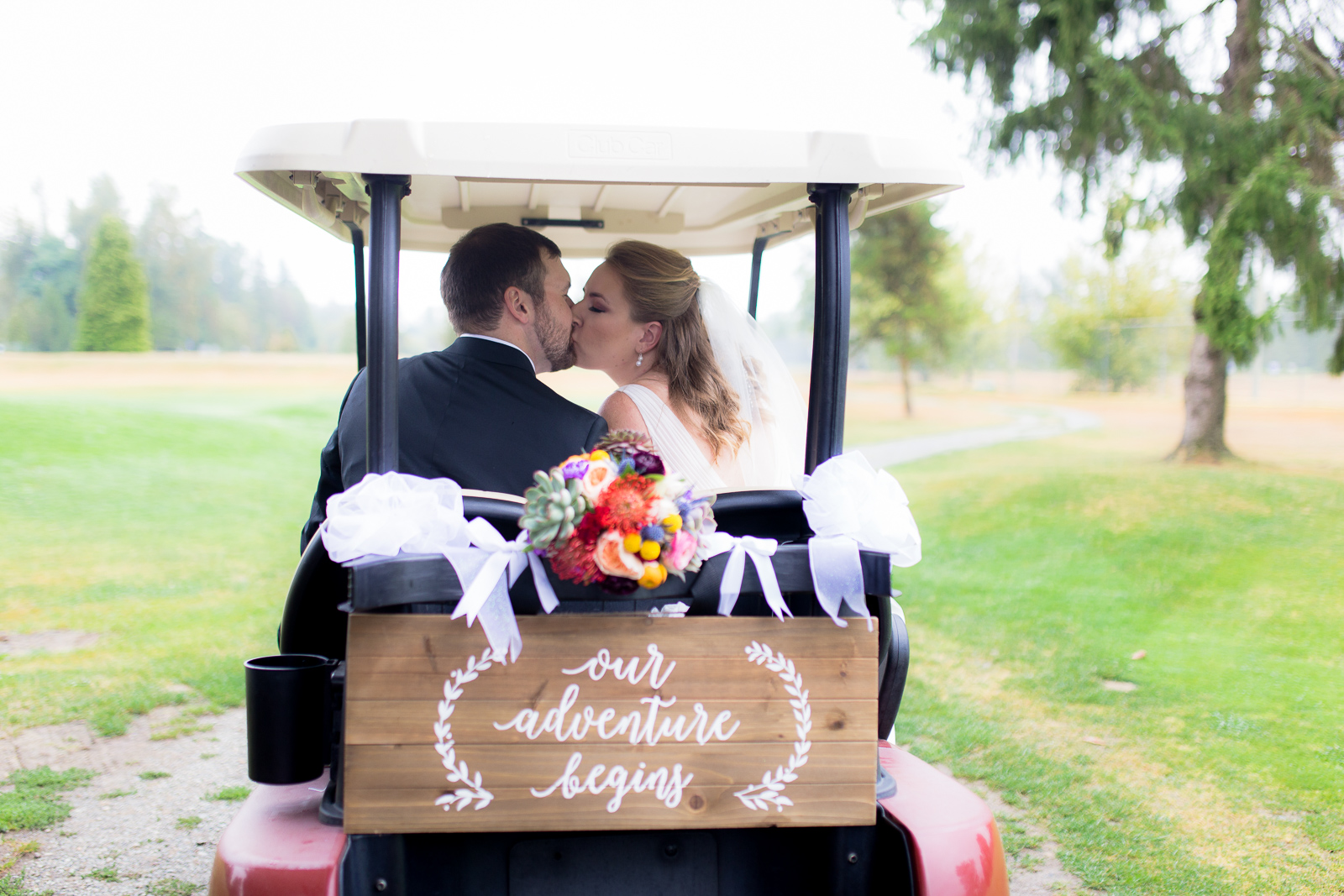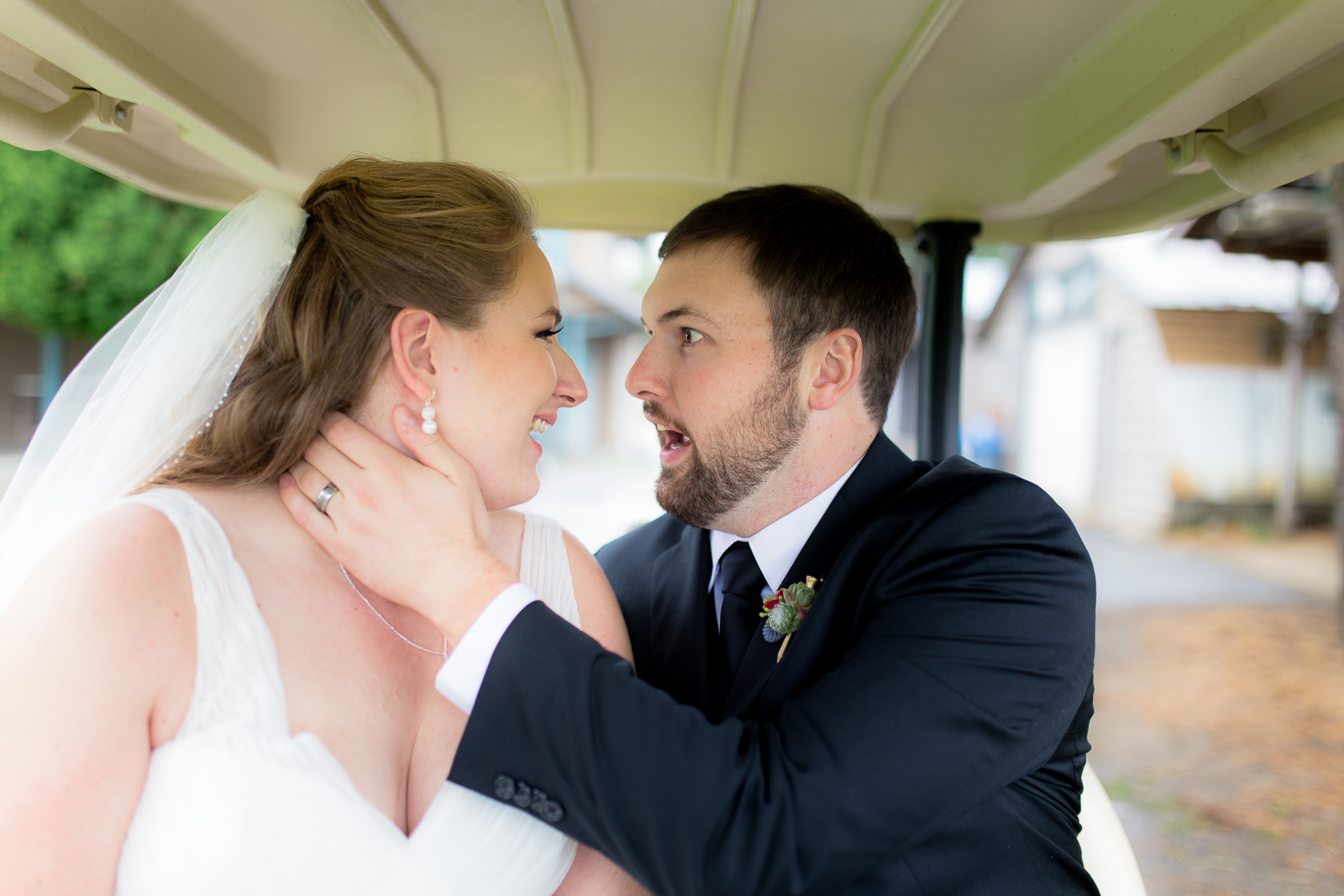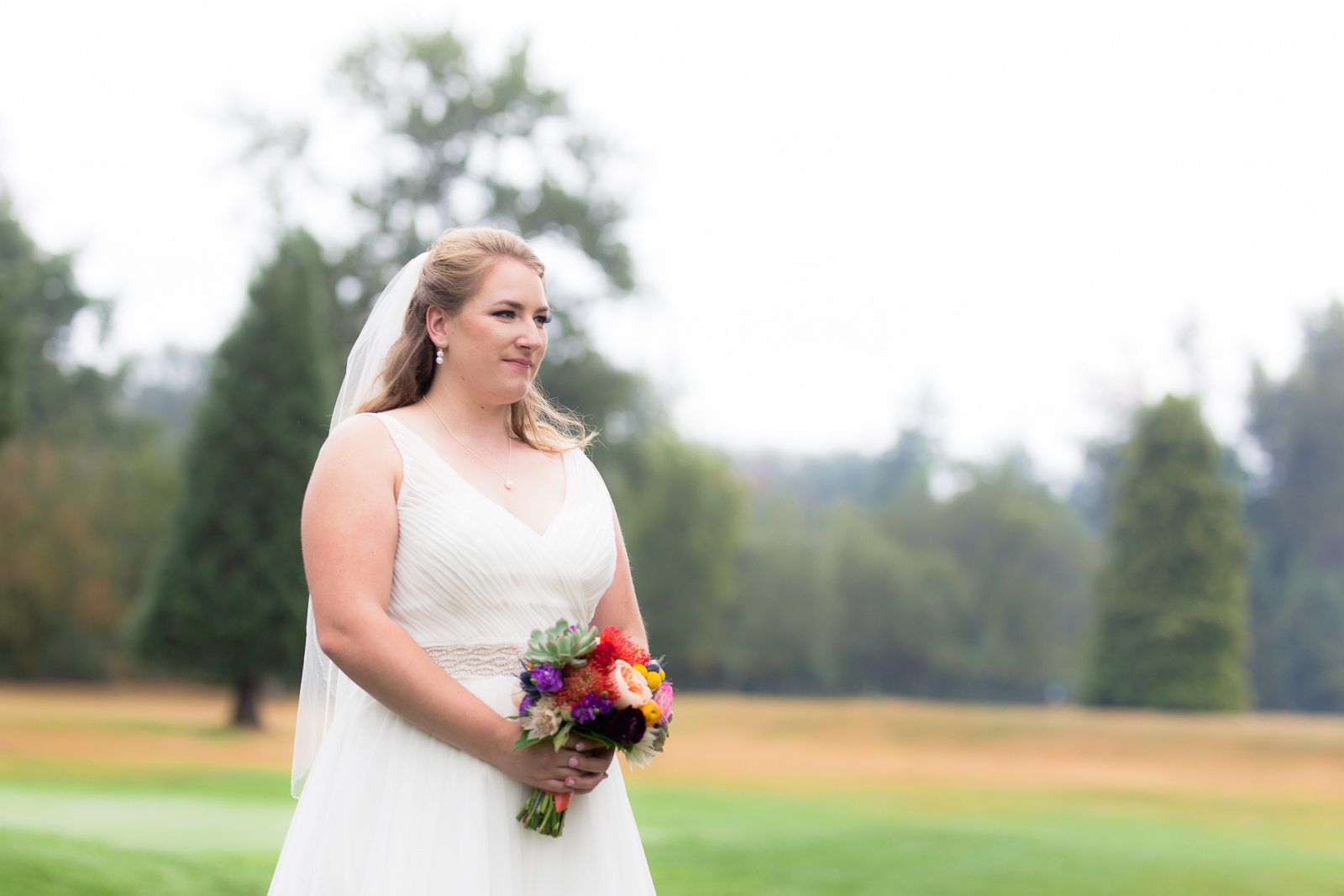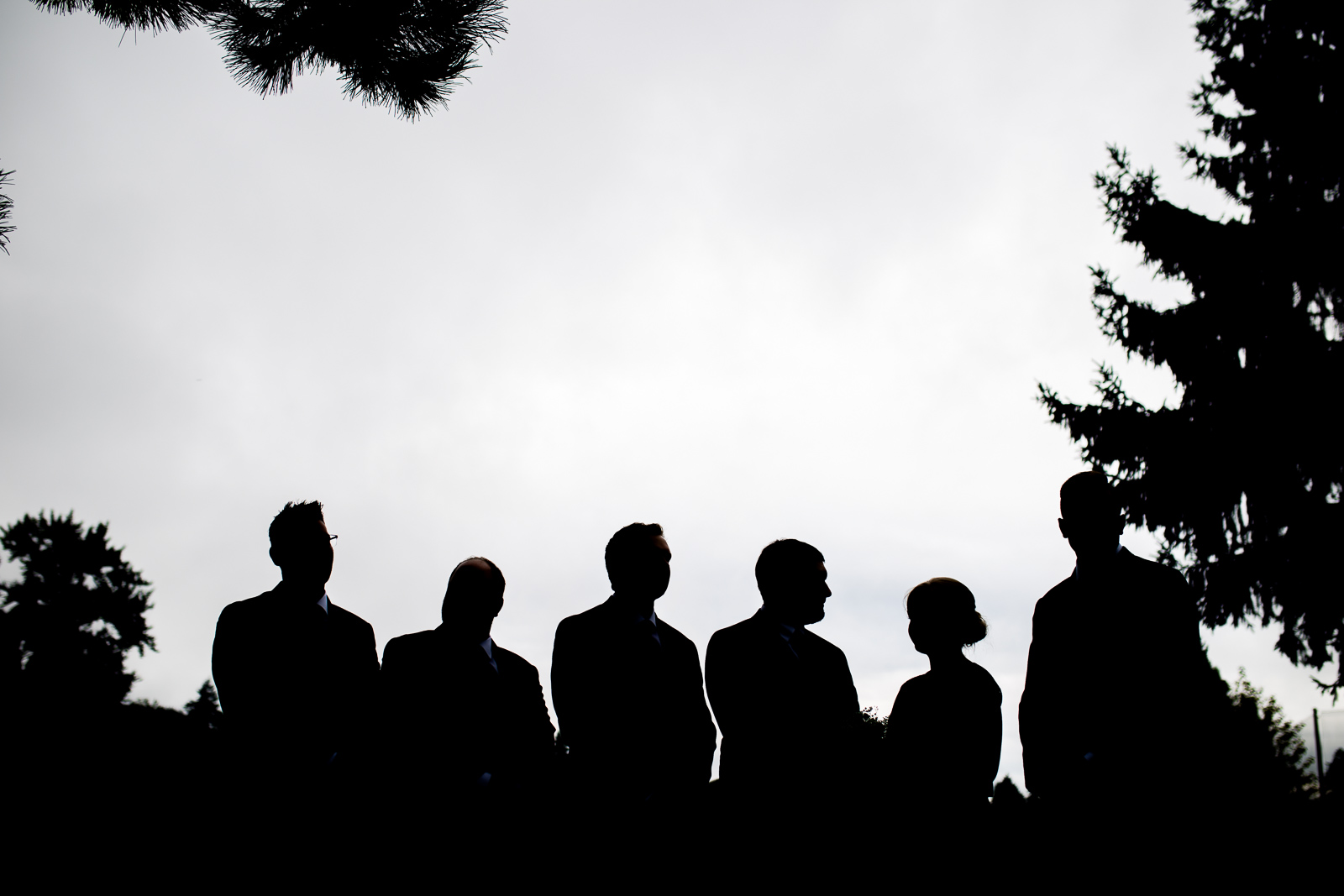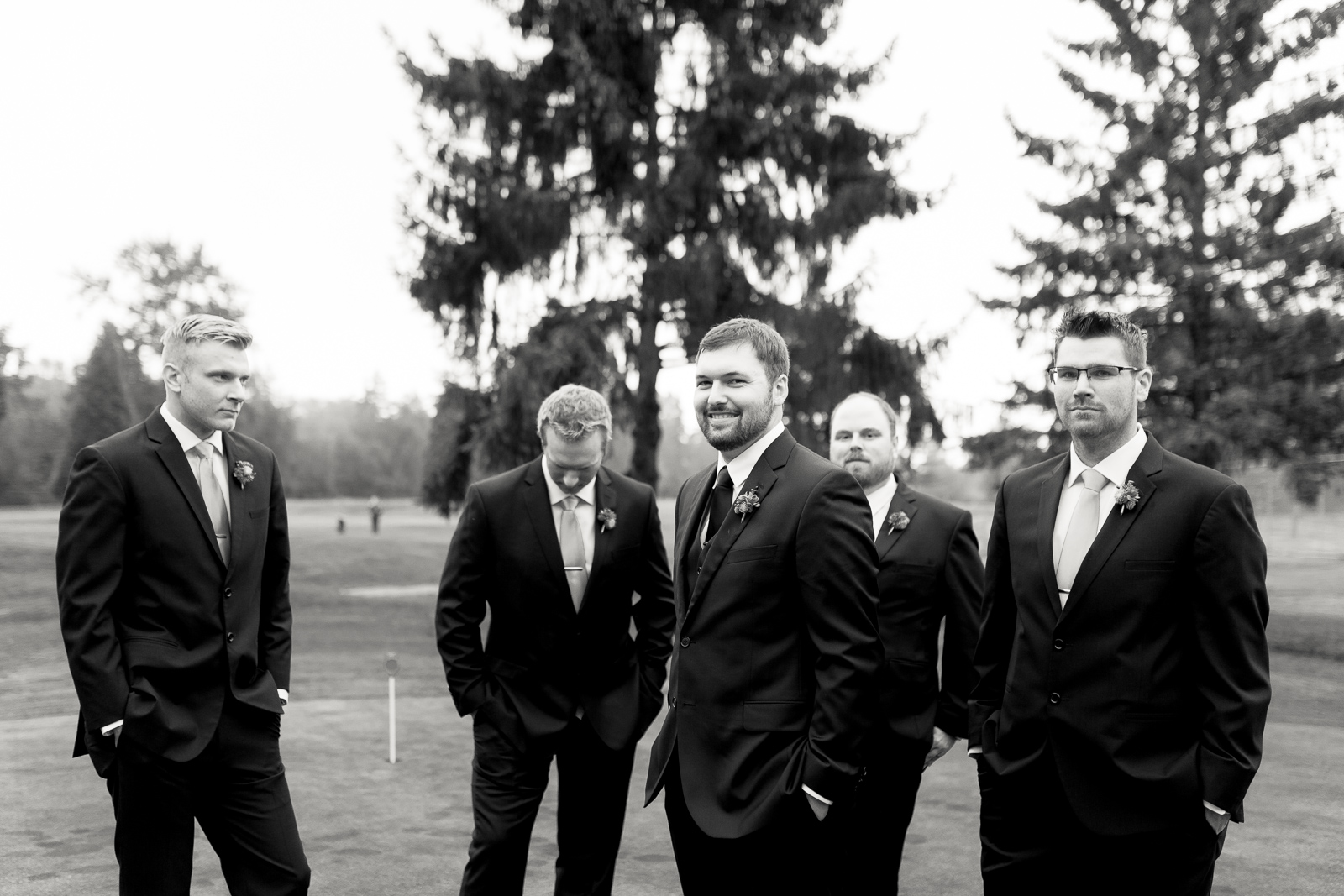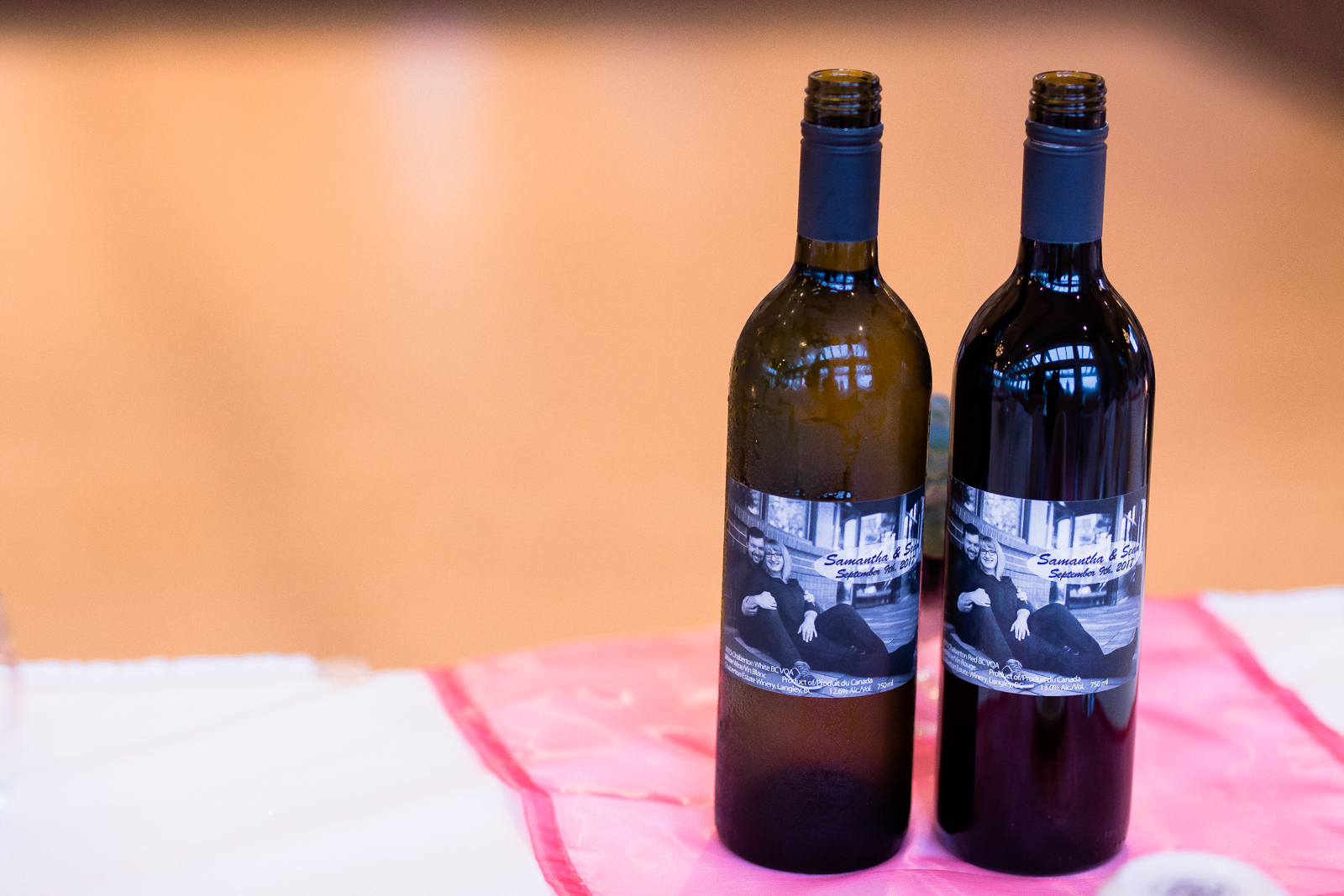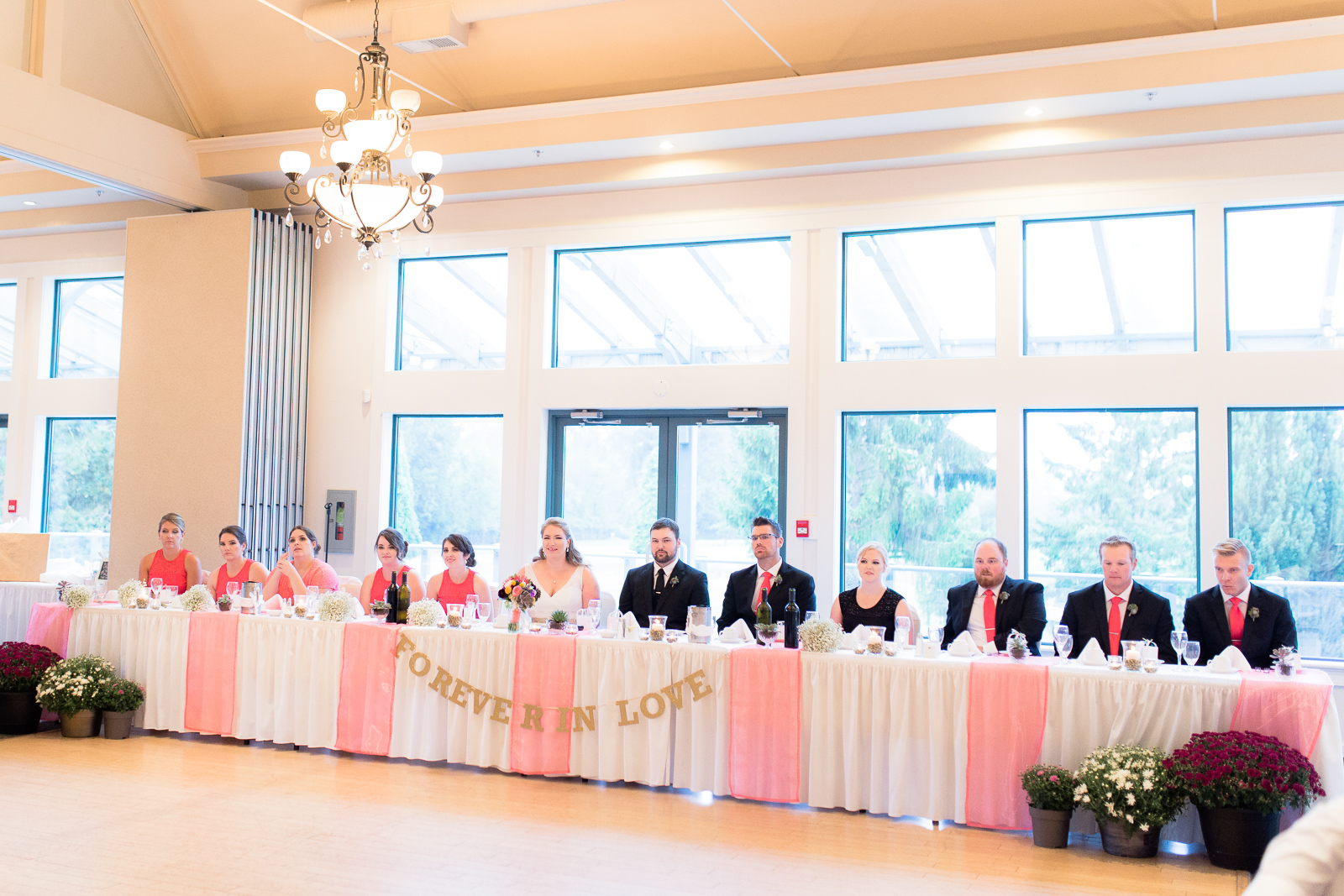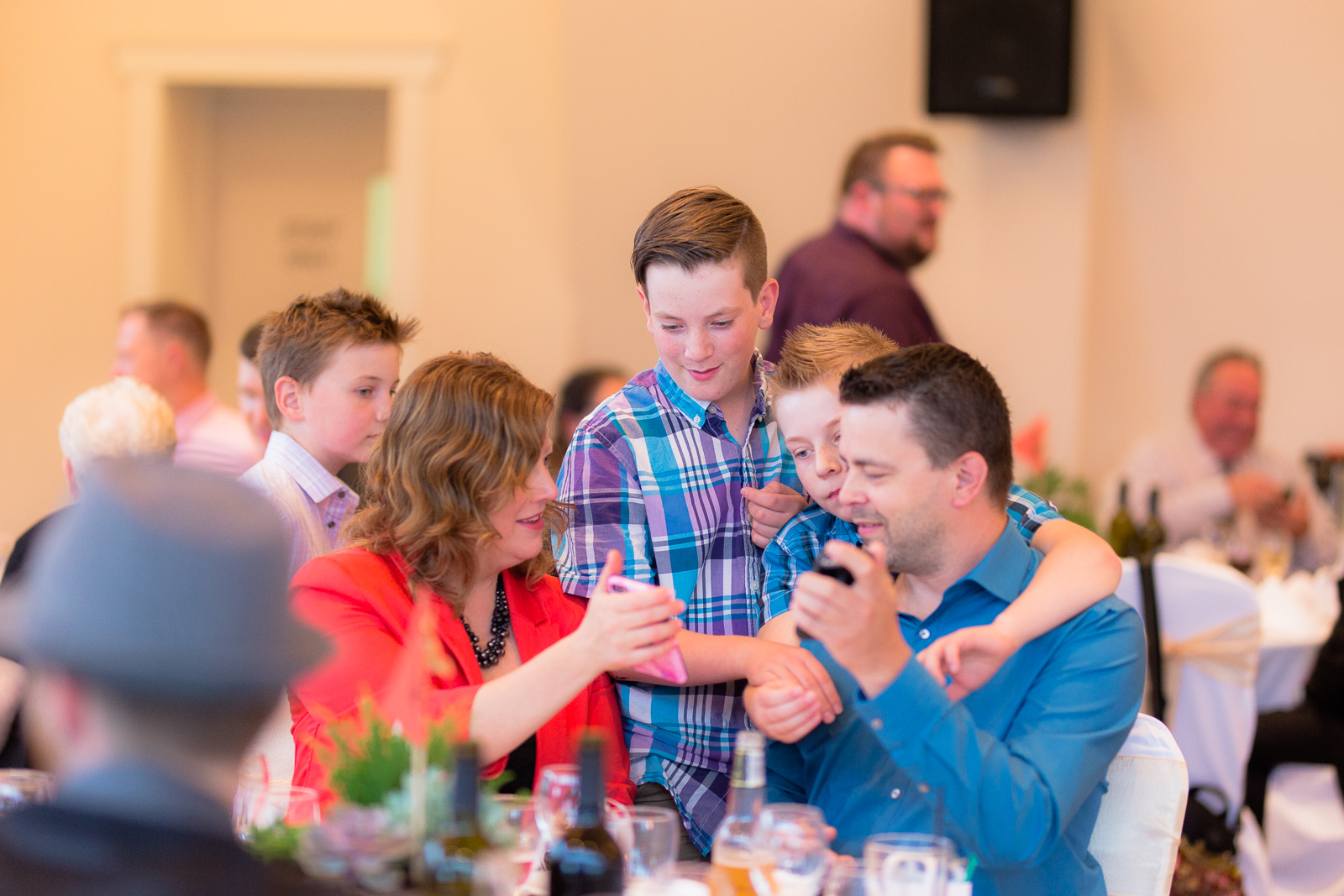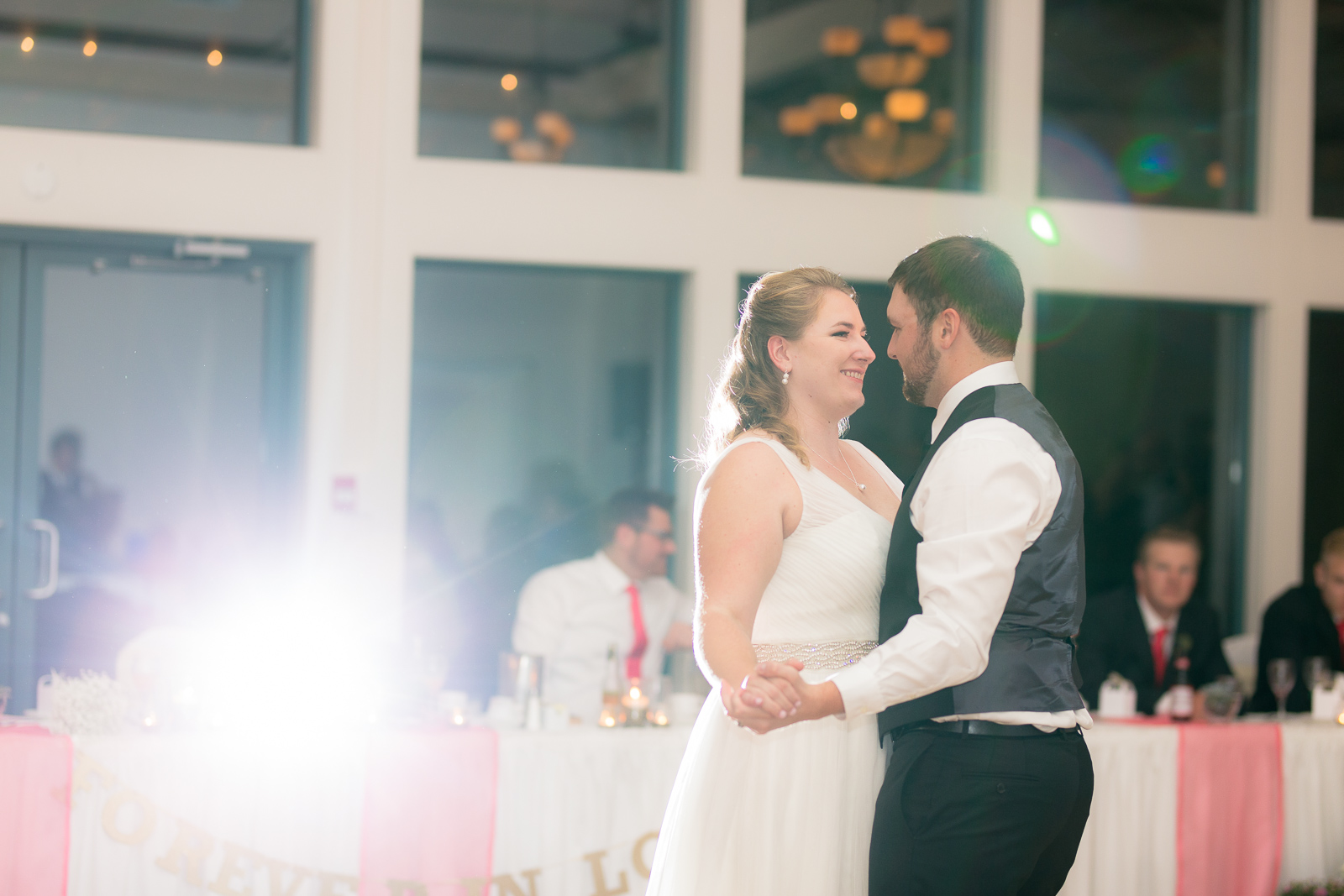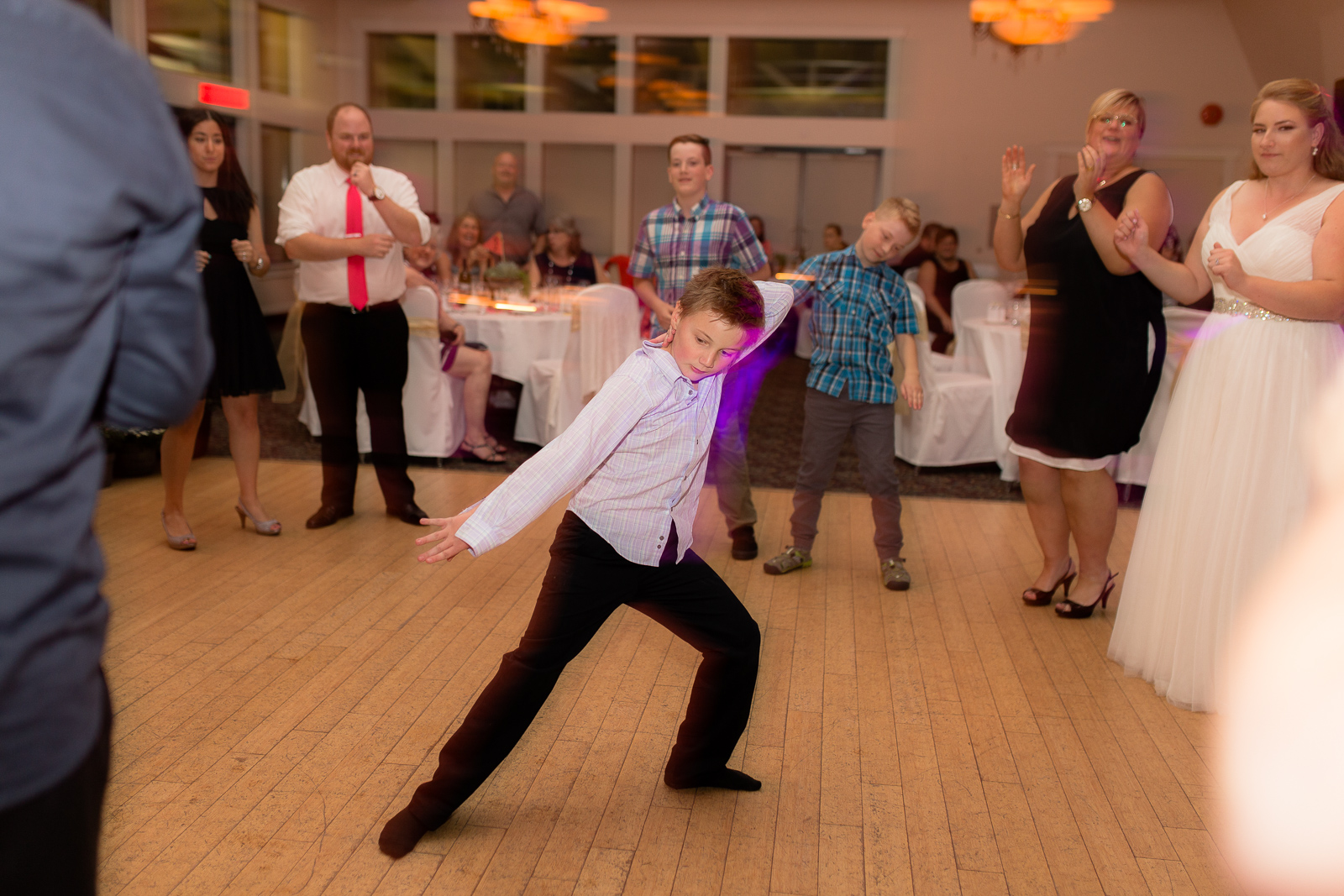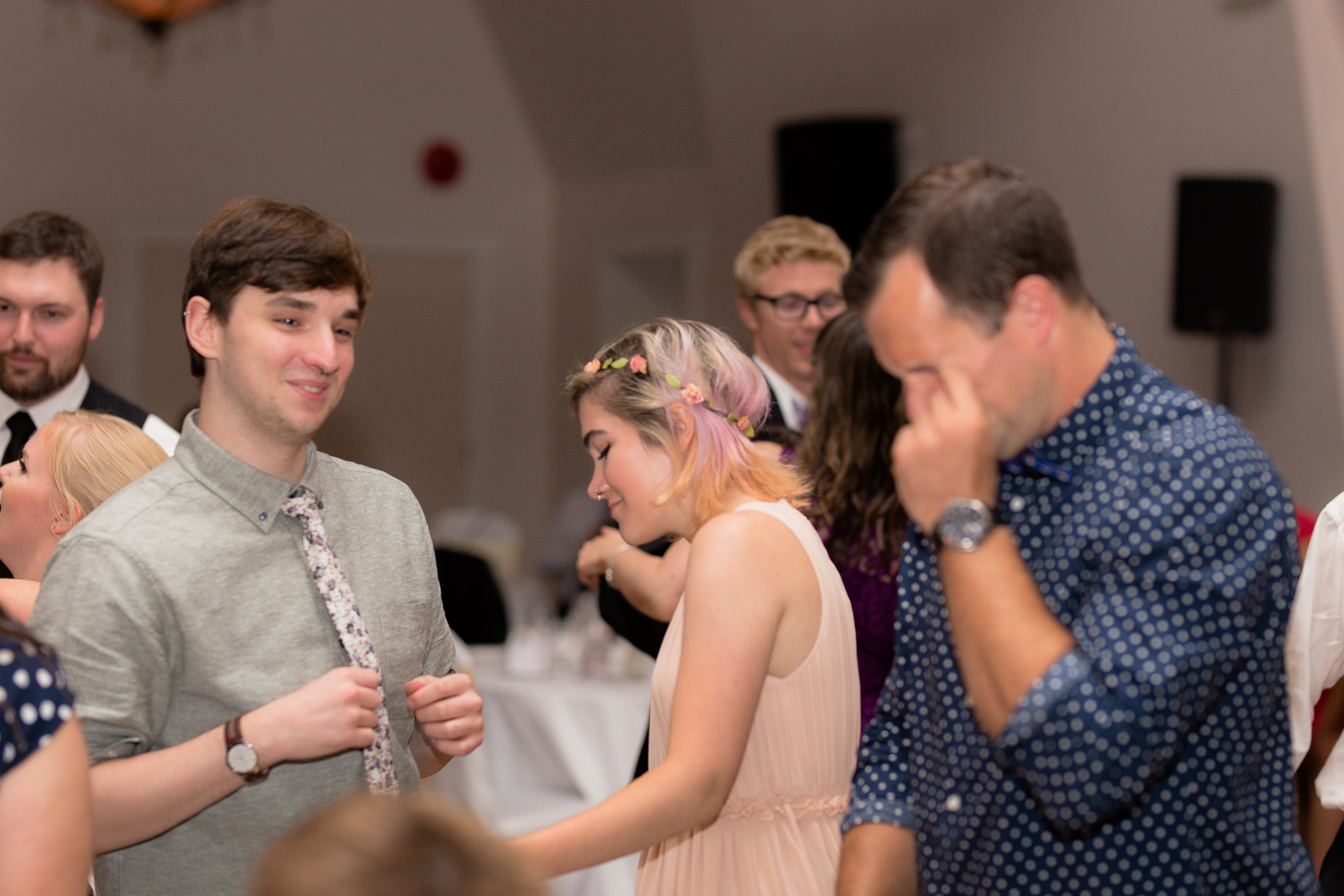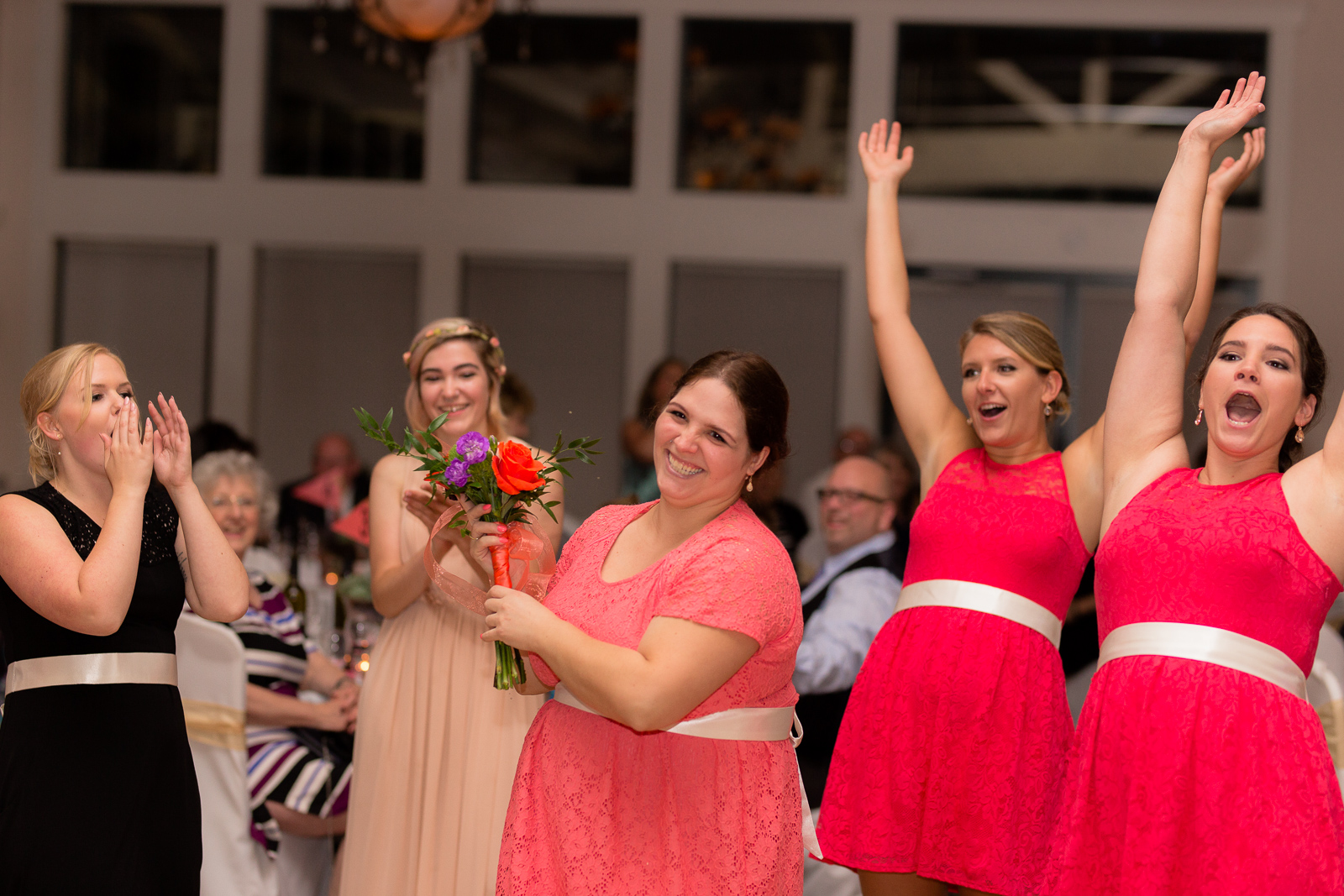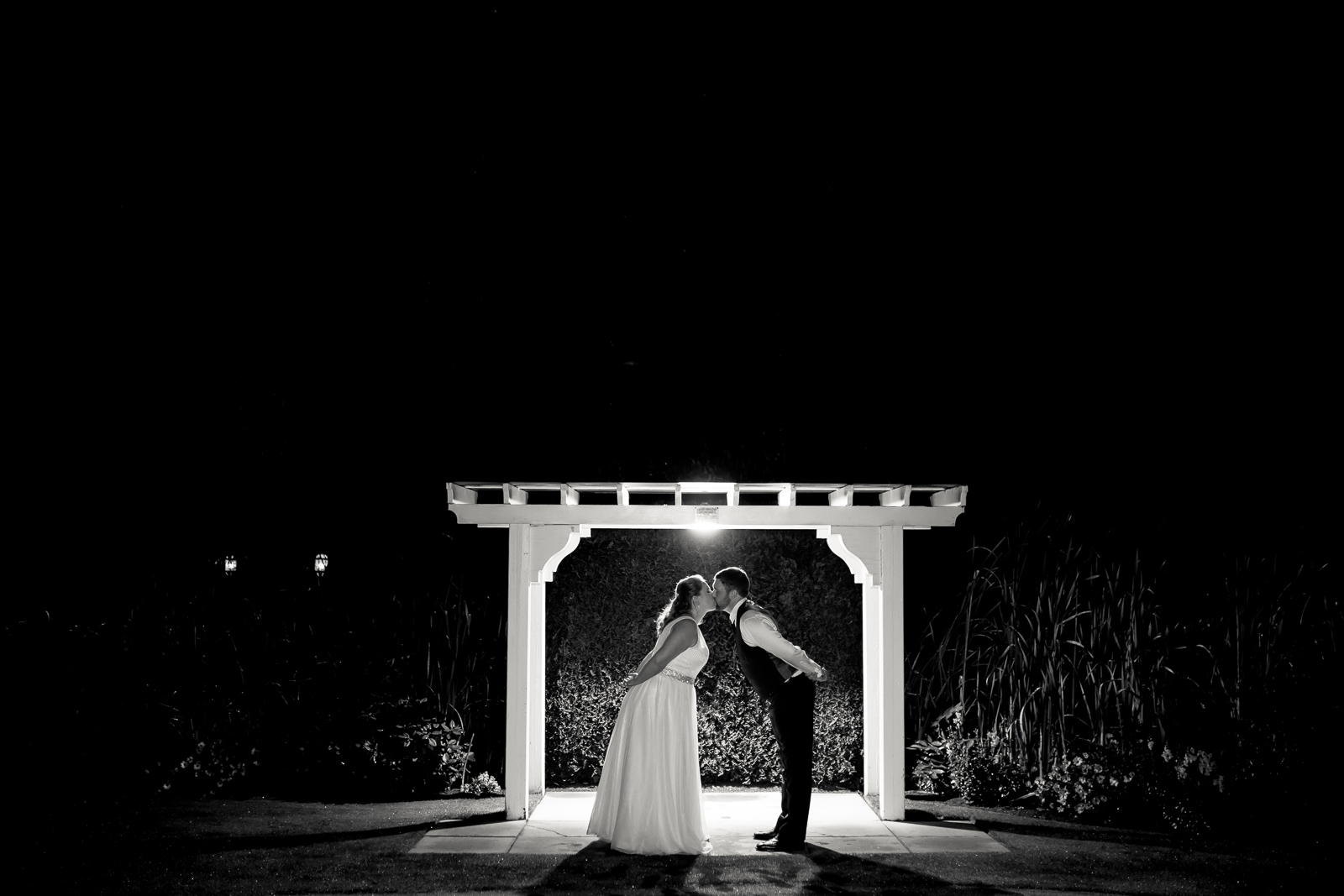 Langley Wedding Vendors
Second Photographer: Ryan Mann
Decorator: Bride
DJ or Band: DJ Jose
Caterer: Langely Golf and Banquet Center
Florist: Kristina at Thrifty Foods.
Make-up: Faces by Nat
Hair: '0'
Cake: Tracey at Thrifty Foods
Officiant: Brent Sheppard
Dresses: Bride, Champagne and Lace. Bridesmaids: Reitmans
Suits are from: Moores
---
You might also like