2019 Holiday Gear Buying Guide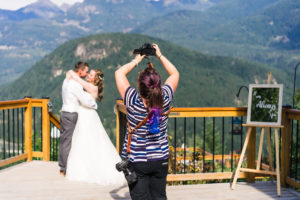 I ALWAYS get asked what kind of camera gear to buy from the aspiring newbie just starting out to the amateur wanting to take the leap to professional status. To make things easier I put together some links to Amazon to help you narrow your choices down! These are MY personal recommendations and what I'm familiar with so it's easy to jump into a mentoring session on how to use the stuff. There are lots of great options out there, but you know these are the ones I've personally worked with!
Cameras
Professional Gear
I (Stef) personally use 2 Canon 6D cameras, one is a mark i, the other is this mark ii. I LOVE this camera as it's lightweight, full frame and has some great options such as live tracking your subject. The only thing I don't like is it doesn't have a dual slot. We always put more money into our lenses and other gear, but if you have more money to spend I recommend the 5D mark iv for the dual slot and a few extra capabilities. Ryan photographs with the Sony a7iii, a stunning mirrorless option that's great if you don't want the bulk of a DSLR. It's also an epic camera for video. Nikon, Fuji, etc all have great options too but this is what we personally know.
Amateur or Intro Gear
If you're just looking to get into a DSLR, I love any of the Rebel series by Canon. Their SL2 camera is about as small as you'll get for a DSLR, so it's great if you're chasing kids or wanting to travel. If you're hoping to step up into the options above one day I would suggest more along the lines of the t6 (or similar). Basically you're looking at what the lenses will fit. The SL2 lenses are their own thing while with the EF-S/EF lenses, you can actually put an EF (not EF-S) lens on this little rebel, which are the lenses that you will move into on the bigger cameras. This is REALLY key if you plan on upgrading later.
Also, I'm not usually a fan of any "kit" lens like the 18-55mm, so I'd recommend picking out something else like a 50mm which comes as part of the package in some of these amazon listings. If you're just getting started it's ok though.
Hope that helps and if you want information on sessions on how to use your camera, start a photography business or just get some direction in your current business, hop over to my photography mentoring page!
Comments
comments
---
You might also like